Zepp Golf Changes the Face of a Favorite Summer Game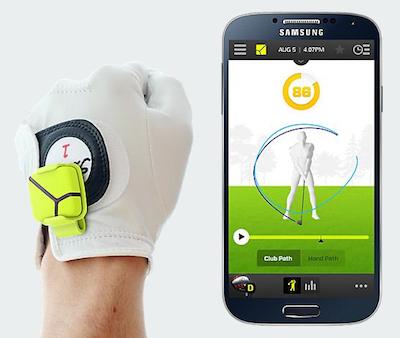 For many people around the country, golf season is short, so they try to play whenever they get the chance, Now, technology is not only helping them improve their games, but it also increases their enjoyment on the golf course.
Self-improvement technology has changed the face of amateur golf on courses worldwide, and Matt Wendelken, assistant tournament director of the Golf Association of Michigan, says it's only a matter of time before it impacts major pro tournaments.
Devices like the Zepp Golf Swing Analyzer are improving swings and speeding up the game for amateurs, and that is crucial for increasing the popularity of golf among new generations, Wendelken said.
"Pace of play is the number one issue for increasing popularity of the sport," Wendelken said. "For most golfers, a round is five hours long – add transportation time and lunch and that's a whole day. Summer doesn't last long, and people don't want to spend a whole day on the course. They have lots of other things to do."
Zepp is a device that for $149, will view the golf swing in 3D from any angle. It is a training system (motion sensor/glove/mount/mobile app) that helps users analyze their swing.
The Zepp is easy to use. Simply attach the sensor to any golf glove and receive feedback and a 3D, 360-degree swing view from an iPhone, iPad or Android device. It also tracks important metrics like club head speed, club plane, hand path, tempo, backswing position, hip rotation and more. (There's also a Zepp for baseball and tennis players.)
Technology also helps amateur golfers, who unlike the professionals, can't typically identify exactly how far away the ball is from the green or a hazard. That is where GPS golf apps like GolfLogix come in, with accurate GPS distances for 95% of the Earth's courses.
Mobile apps add fun to the game just for show-off purposes. Golfers like to show their new gadget to their fellow players, Wendelken said. Swing by Swing is a popular app for iPhone or Android with every course in the world mapped. It measures the distance to any point on the hole – thus speeding the pace of play. It also tracks wind speed.
"Though some purists won't ever accept technology," Wendelken said, "it is changing as people of all ages are embracing technology."
For more Verizon Wireless news, subscribe via RSS feeds in the right rail.