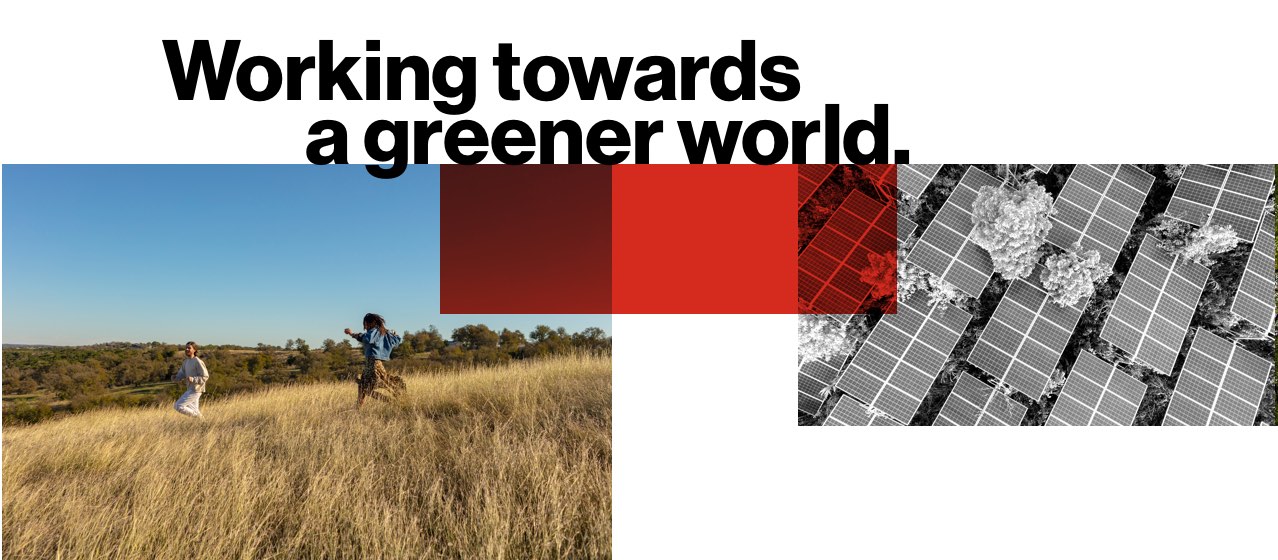 We aspire to provide products and services that are safe, sustainable and improve our customers' lives.
We're committed to a low carbon future.
Verizon is working to achieve net zero carbon emissions in our operations by 2035, investing in renewable energy and improving the energy efficiency of our networks and facilities.
50%
of our total annual electricity consumption will be backed by renewable energy by 2025.
Help us protect the planet
This year, for every purchase of a qualifying green accessory with eco-friendly composition, we will plant a tree (up to 1 million). It's just one small piece of many larger initiatives as part of Citizen Verizon, such as our involvement in the One Trillion Trees program, and our goal to achieve net zero operational emissions by 2035. To purchase a qualifying accessory, click here.
Sustainability at Verizon.
From sourcing renewable energy and partnering with reforestation projects to creating solutions that help customers save energy, we are committed to protecting our planet for future generations.