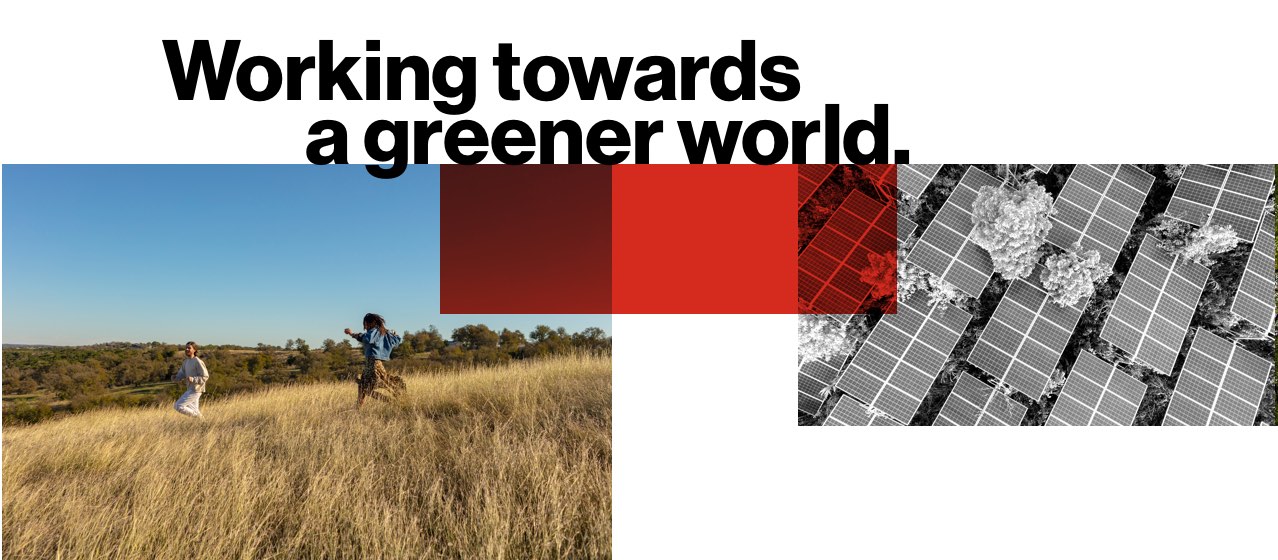 We aspire to provide products and services that are safe, sustainable and improve our customers' lives.
We're committed to a carbon neutral future.
Verizon is working to become carbon neutral in our operations by 2035 by reducing our emissions, investing in renewable energy, and purchasing carbon offsets.
50%
of our total annual electricity consumption will be backed by renewable energy by 2025.
Sustainability at Verizon.
From sourcing renewable energy and partnering with reforestation projects to creating solutions that help customers save energy, we are committed to protecting our planet for future generations.