We're minimizing our carbon footprint in a number of ways: through green energy investments, building improvements and fleet operations. We're also developing energy-efficient technologies that our customers can use to reduce their environmental impact. Our sustainable initiatives have been recognized by industry partners and we're proud to continue working towards a greener tomorrow.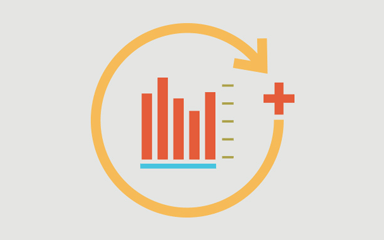 We were recognized for taking a leadership role in sustainability reporting.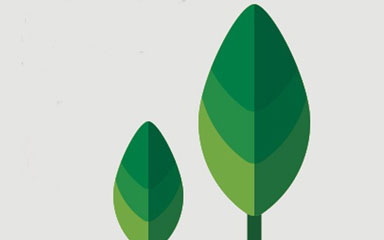 For two years in a row, the EPA has recognized Verizon for sustained excellence.
---
Reducing our carbon intensity
All of our energy efficiency strategies support our ultimate goal of cutting Verizon's carbon intensity in half by 2020. Our carbon intensity metric refers to the amount of carbon emissions produced per terabyte of data flowing through our networks. Since 2009, we have improved our carbon intensity by 48 percent.
---
Investing in green energy
Powering the nation's most reliable wireless network and Fios Internet service requires a lot of energy. In fact, electricity is the biggest contributor to our company's carbon footprint. That's why we're focused on investing in renewable energy, instituting sustainable real estate practices and installing fuel cell technologies.
$137M
investment in solar
and fuel-cell energy
13.2M
kilowatt hours saved by installing
solar panels and LED lighting
24
megawatts of green
energy deployed in the U.S.
---
Creating operational efficiencies
In addition to our green energy investments, we're reducing our carbon intensity through a more efficient fleet, smart buildings and retail stores and support from sustainable suppliers. We're also helping our customers create operational efficiences within their own organizations.
29%
less vehicle fuel consumption
in 2015 compared to 2010
206
ENERGY-STAR-certified
buildings
350+
key suppliers assessed for
corporate responsibility efforts

Social responsibility equals sound business. Learn how we create a social impact.