Through Verizon's #ACallForKindness campaign, we're putting kindness front and center and celebrating the impact that each act makes. Will you join us and pledge to spread kindness in your neighborhood?
Take the pledge to perform an act of kindness.
Then tag three friends to spread the good.
11,584
people have answered #ACallforKindness.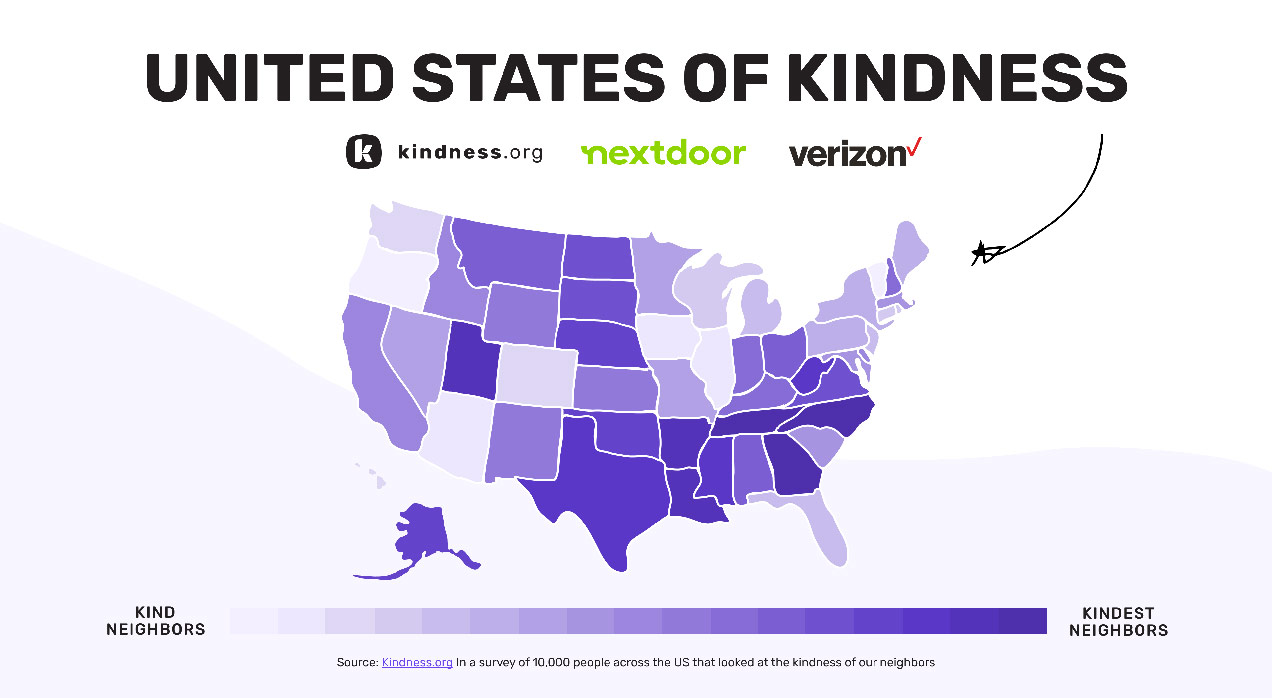 Some ideas for how you can spread kindness…
In partnership with kindness.org we researched which kind acts matter most. Here are some of the most effective ways you can show kindness.
Are you in?
We are grateful to all of the partners who have pledged to participate and hope to have you join us, too.

Our partners include The Antidote, Beekman 1802, Capital One, Cellular Sales, Fazoli's, GoWireless, Jerry, Kindness.org, LifeQuest, Little Words Project, Lixil, Nextdoor, The Quarto Group, Riley's Way Foundation, Routine, Russell Cellular, Sambazon, TCC, Uvii, Victra, Visible and Wireless Zone.