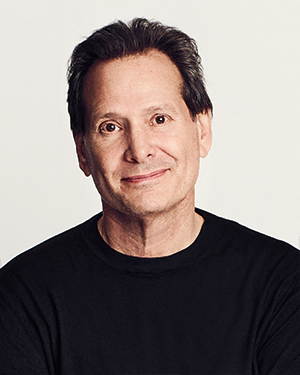 Daniel H. Schulman
Former President and Chief Executive Officer of PayPal Holdings, Inc.
Independent Director since: 2018
Committees:
Human Resources (Chair)
Key skills and experience:
Leadership: Successful and dynamic leader in the fiercely competitive technology and e-commerce space with a proven track record of creating shareholder value through innovation and a focus on values at numerous companies, including PayPal, which has approximately 429 million active accounts across more than 200 markets, Priceline, and Virgin Mobile USA.
Cybersecurity: Gained extensive cybersecurity and risk management experience as a director of Symantec Corporation, a global leader in cybersecurity, for nearly 20 years, including serving as the independent chairman for 6 years.
Strategic planning: Spearheaded innovation and growth at start-ups and established companies, including Priceline, where he grew annual revenues from $20 million to nearly $1 billion over two years, Virgin Mobile USA, where he successfully built a pre-paid cellphone business, American Express, where he expanded global mobile and online payment services, and PayPal, where he achieved significant revenue growth.
Technology: Acquired significant expertise in mobile technology and digital innovation over a long career spanning the telecommunications, financial technology and e-commerce industries.
Career highlights:
PayPal Holdings, Inc., a leading online payments company 

President and Chief Executive Officer (2015-September 2023)
President and CEO-Designee (2014-2015)

Group President of the Enterprise Group at American Express Company (2010-2014)
President of the Prepaid Group at Sprint Nextel Corporation (2009-2010)
Founding CEO of Virgin Mobile USA, Inc. (2001-2009)
President and CEO of Priceline Group, Inc.
Various executive positions, including President of the Consumer Markets Division, at AT&T, Inc.
Other public company boards:
Cisco Systems, Inc. (since October 2023)
PayPal Holdings, Inc. (since 2015)
NortonLifeLock Inc. (formerly Symantec Corporation) (2000-2019)
FLEX LTD. (2009-2018)
Meet Verizon's board members.