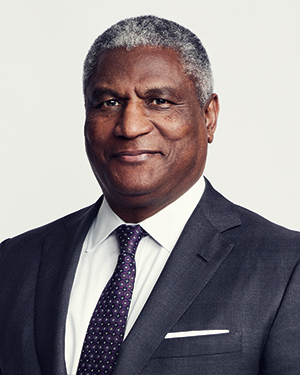 Partner at Squire Patton Boggs LLP
Independent Director since: 2010
Committees:
Corporate Governance and Policy
Human Resources
Key skills and experience:
Leadership: Nationally recognized for innovative infrastructure development and forging strategic public and private partnerships. As U.S. Secretary of Transportation, oversaw national transportation policy, spearheaded several historic legislative measures, including record funding for surface transportation investment and aviation safety and security, promoted intermodal transportation systems and led effort to significantly expand high speed rail network.
Regulatory/public policy: Brings a strategic, collaborative and result-oriented approach to oversight of regulatory and public policy issues developed over his long and accomplished career in both the public and private sectors.
Risk management: Globally recognized advisor for reputational risk management, corporate compliance and emergency preparedness, having served as an independent monitor/advisor for Toyota, Takata and Fiat Chrysler as these companies worked through safety issues, and coordinated the Federal Highway Administration's response to several major natural disasters.
Strategic planning: Implemented a visionary strategic plan for the U.S. Department of Transportation to expand its focus on safety, mobility and access, economic development and trade, the environment and national security. Developed an innovative financing and contracting program at the Federal Highway Administration that produced significant operational and cost efficiencies.
Career highlights:
Partner, Squire Patton Boggs LLP, a law firm (2001-present)
U.S. Secretary of Transportation (1997-2001)
Administrator, Federal Highway Administration (1993-1997)
Various policy positions with the State of Arkansas
Other public company boards:
Stagwell Inc. (since 2021)
EVgo Inc. (2021-May 2023)
Kansas City Southern (2001-2019)
Transurban Group (2009-2018)
Meet Verizon's
board members.