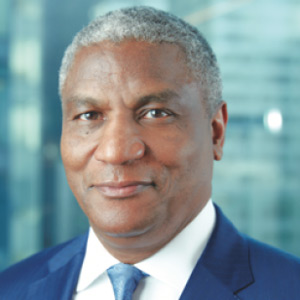 Partner at Squire Patton Boggs LLP
Director since: 2010
Board Committees:
Corporate Governance and Policy, Human Resources
Other Public Boards:
EVgo Inc. and Stagwell Inc.
Mr. Slater has been a Partner at the law firm Squire Patton Boggs LLP, since 2001 practicing in the areas of transportation, infrastructure and public policy. Previously, Mr. Slater served as the U.S. Secretary of Transportation from 1997 to 2001 and as the Administrator of the Federal Highway Administration from 1993 to 1997. Mr. Slater has served as a director of Kansas City Southern from 2001 to 2019 and Transurban Group from 2009 to 2018.
Mr. Slater has substantial regulatory and public policy experience at the federal and state levels. Mr. Slater provides the Board with valuable insights on public policy issues and leadership on matters involving multiple stakeholders. He also provides the Board with perspectives on strategic partnerships and legal issues.
Meet Verizon's
board members.