3 ways autonomous mobile robots can impact business
The orchestration of Verizon's network and next-gen software can accelerate autonomous mobile robot adoption and connect people, places and things like never before.
While it may seem to many that robots are an invention of the 21st century, they've actually been keeping humans out of harm's way in hazardous industries and performing precision-critical repetitive tasks for decades. In fact, it's been exactly 60 years since the first industrial robot, the Unimate, was rolled out on a General Motors assembly line. Automating spot welding processes, the robot took over dangerous tasks that could result in harm to workers.
However, while industrial robots appear to have become more high tech since the Unimate, they still require an immense amount of manual integration, software configuration required for initial jobs, and re-configuration for new jobs; the lack of robotic orchestration and autonomy are challenges delaying industrial robotics from being used for everyday tasks.
Today, the Fourth Industrial Revolution, or Industry 4.0, promises a fully autonomous, self-improving process of matching jobs to be done with the right workers, in the right place, at the right time. With systems increasingly capable of replicating basic human decision-making, autonomous mobile robots (AMRs) can assist human tasks on factory floors, in distribution centers, along electric transmission lines, and in hospitals, shopping centers, and airports.
Part one of this three-part series focused on how the orchestration of AMRs over the Verizon 5G network will enable businesses and humans to do more. Part two is focused on showcasing powerful ways to put aerial and terrestrial robotic technologies to work.
1. Increasing safety for emergency response & infrastructure inspection
Emergency responders risk their lives every day to protect our communities from natural disasters, fires and other dangerous situations. Fortunately, AMRs — aerial and terrestrial — are lowering risk for humans by assisting with dangerous jobs.
From firefighters and bomb technicians, to search and rescue teams, terrestrial AMRs (a.k.a. ground robots) are increasingly deployed to assess and determine the safety of a situation and to assist human counterparts in their efforts. AMRs can supplement human senses and scientific equipment to keep them out of harmful situations and gather data to support operations; AMRs can do things like collect samples and measurements of chemicals, temperature, and even air quality to keep humans safer.
Aerial AMRs (a.k.a. drones) are being deployed in construction, emergency response, oil and gas, mining, utilities, shipping and transportation, to more safely monitor refineries, roadways, construction sites and facilities, inspecting assets such as electric transmission lines, cell phone towers, and gas pipelines. They are providing near real-time aerial footage for first responders in dangerous situations to keep environments secure and humans safer.
For example, in September 2020, the Big Hollow Fire near Yacolt, WA burned more than 24,000 acres and caused mandatory evacuation orders. A Verizon critical communications facility was within blocks of a Level 1 evacuation order and choked by hazardous air. Skyward, Verizon's drone division, assisted Verizon Communications in obtaining a temporary Special Governmental Interest waiver from the FAA that allowed company aviators to fly beyond visual lines of sight to inspect the location via drone. Skyward's aviators inspected the location from the safety of their homes, dozens of miles away. This operation not only allowed Verizon engineers to confirm that the integrity and operability of Verizon's infrastructure was not impacted, it also allowed them to do so without putting anyone in danger.
Skyward is working with customers across industries to connect drones to wireless networks in order to unlock drones' transformative capabilities and better monitor and manage customers' outdoor business activities.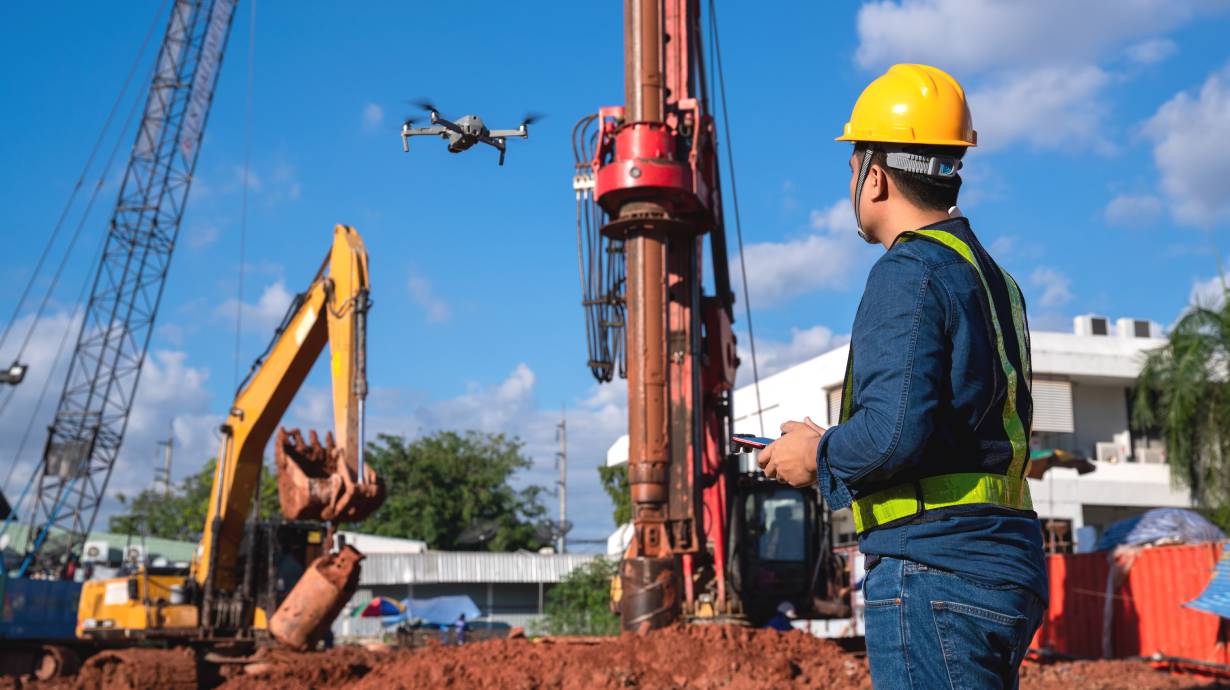 Verizon is actively exploring connected robot use cases and what they mean for the future of safety.
One area Verizon is exploring is how robots, like the Vision 60 from Ghost Robotics, can take on tasks like inspections, surveillance, mapping, and security and how they are being used today by firefighters, the military, and other first responders. The sensors on Ghost robots are capable of capturing and processing tremendous amounts of data. Combining that with the high-bandwidth and low-latency of Verizon's 5G network can allow the data to be quickly, effectively and safely transmitted.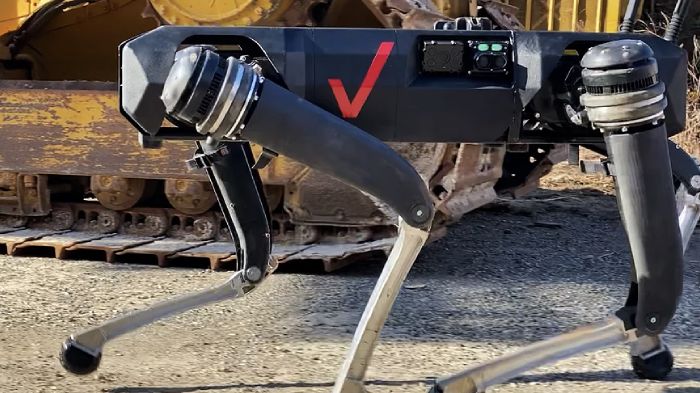 2. Optimizing product and distribution processing for manufacturing and warehousing
In the U.S., manufacturing accounts for approximately $2.3T (10.9%) of the country's gross domestic product (GDP) and employs more than 8.6% of the workforce across nearly 580,000 facilities producing chemicals, computers, electronics, vehicles, petroleum, plastics, medical equipment and other goods.
Producers and distributors struggle to ensure that inputs, semi-finished goods, and final products are where they need to be at the optimal time. Too much inventory drags down margins. Insufficient inventory means lost sales. Striking the right balance gets harder and harder as supply chains stretch around the globe and as business and consumer demand becomes more difficult to predict. One way that leading producers and distributors are increasing their operational flexibility and responsiveness is by investing in AMRs.
AMRs allow physical activities, such as materials handling, quality inspection, assembly, picking, packing, and shipping to be assigned to 'robot workers' that can be deployed without disruptive and expensive changes to existing factory or warehouse layouts. With the ability to operate around-the-clock and navigate from the production line to packaging and palletizing, AMRs are improving efficiency and safety to help companies reduce costs, improve ROI, and gain a competitive edge.
3. Moving countless industries forward with robot autonomy and orchestration.
We believe that automation offers the potential to deliver extraordinary benefits to society, including improving job quality, enhancing workplace safety, and creating new jobs. In addition to the examples included above, AMRs are enabling automation in several other industries.
In the security and military sectors, AMRs have the ability to patrol sensitive U.S. defense sites. In the future, AMRs working together will be able to clear minefields; aerial robots flying overhead to detect mines, for example, while terrestrial robots diffuse them remotely.
The agricultural industry is going through exciting changes to not only improve worker and food safety but also meet the demands of growing populations. While farmers have been using aerial robots for pest and weed identification for several years, terrestrial AMRs are also being deployed to monitor fields from the ground and to automate harvesting, picking, pruning, seeding, sorting and packing.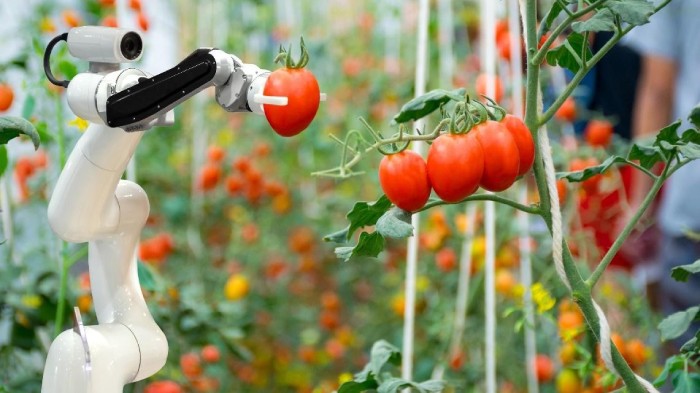 Evolving at the speed of innovation
Verizon is working to connect both aerial and terrestrial robots to the 5G network and orchestrate how they seamlessly work with one another, and with humans.
Robots are a critical component of the 5G future, and we see tremendous value in bringing the world of robotics together to facilitate the orchestration of diverse fleets of robots.
The effectiveness of robots—much like their human counterparts—is amplified when they are part of a cohesive and coordinated workforce. To help enable this, Verizon is building an enterprise-grade AMR orchestration platform.
The platform will focus on unifying and orchestrating robotics experiences to enable different types of robots to work together more safely and efficiently with one another, alongside humans. We believe this will create new opportunities for enterprise customers to better automate and optimize their business processes.
In the third and final article in the series, learn more about the investments Verizon is making in the AMR space to help build the future of robotic automation for enterprises everywhere.
Learn how Verizon is scaling new automation for businesses, fueled by the power of the 5G.