Autonomous Mobile Robots: Helping humans move global enterprises forward
Verizon is accelerating the symbiotic relationship between humans and machines through the orchestration of platforms and services supporting the Fourth Industrial Revolution.
Full Transparency
Our editorial transparency tool uses blockchain technology to permanently log all changes made to official releases after publication. However, this post is not an official release and therefore not tracked. Visit our learn more for more information.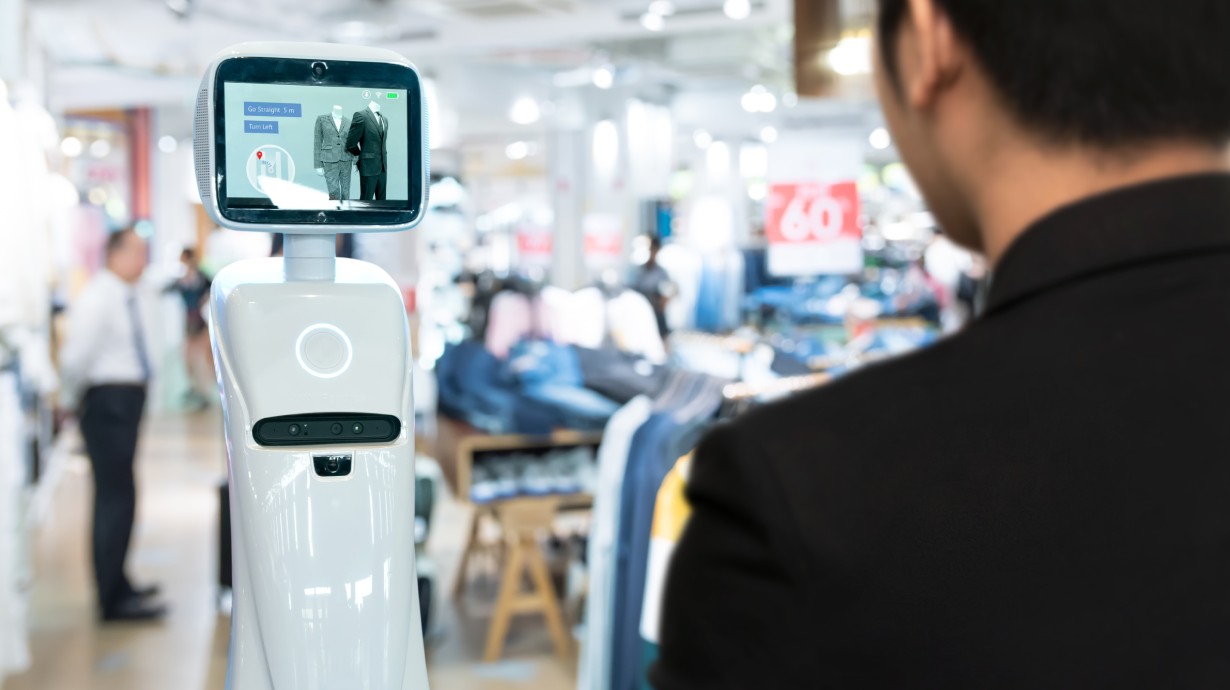 Part one of a three-part series
Attitudes toward robotics and artificial intelligence (AI) are changing just as fast as the technology itself. No longer confined to science fiction, robots are now part of everyday life. In the same way many of us have come to rely on applications and cloud services to perform tasks and store data in the digital realm, automation plays a vital role in the physical world while opening up new opportunities for innovation.
In fact, the World Economic Forum (WEF) predicts that while some jobs will be displaced by robotic automation, this shift has the potential to create more than 12 million net new roles and opportunities by 2025.
Particularly in hazardous industries and dangerous environments, intelligent machines can help keep workers safe and optimize processes and productivity. This is the case in factories, where production robots have long demonstrated their value and in places and spaces humans cannot or should not access. Consider the ability of aerial robots (aka drones) to safely inspect sites and support critical communications for first responders during a wildfire or other disasters and keep humans out of harm's way.
Autonomous mobile robots waiting for their moment
Today, many companies use autonomous mobile robots (AMRs)—aerial and terrestrial—for a wide range of capabilities in industries such as manufacturing, oil & gas, logistics, construction, healthcare, retail, science and education. AMRs offer tremendous promise, but in many ways, have fallen short of their potential. Architected as "data centers on wheels," many AMRs are loaded with sensors that generate enormous amounts of potentially valuable data, but today most of it is discarded, compressed or siloed. We envision a more connected, coordinated and collaborative model of robotic automation.
That's why we're working to leverage the speed, latency and capacity of Verizon's 5G Ultra Wideband network to build an enterprise-grade, vendor-agnostic AMR platform.
The future of robotic automation in industrial environments
To better interact with the world around them, AMRs need contextual awareness. Digital Space Orchestration, which creates connected, near-real-time digital representations of spaces infused with intelligence from various sources (e.g., enterprise resource planning, asset management, facilities management, security systems), can provide this context.
Combining AMRs with Digital Space Orchestration over 5G can make AMRs 'smarter' and more productive, enabling the orchestration of multiple types of robots to work together more safely and efficiently with humans. This will create new opportunities for enterprise customers to better automate and optimize their business processes.
Verizon: Innovating in Communications Technologies that Move the World Forward
As a company that is committed to "building the networks that move the world forward," Verizon is investing in innovative technologies that harness the power of 5G. Committed to addressing the needs of enterprises for mobility, reliable network connectivity, security and control, we're orchestrating the software and networks that will enable robots to fulfill their potential for decades to come.
New Business Incubation
At the heart of this exciting innovation is Verizon's New Business Incubation (NBI) division.
NBI's mission is to scale new automation businesses fueled by the inherent orchestration power of the 5G future. From location technology and terrestrial and aerial robots to industrial IoT and other emergent applications, some of the most transformative technologies of the future are being explored, validated and developed in NBI. Running on top of one of the biggest and most reliable networks in the world, the work we are doing will help enterprises evolve within the Fourth Industrial Revolution.
To help businesses prepare for the opportunities AMRs offer, we are partnering with some of the brightest minds and teams in the industry.
See how this is coming to life today:
In part two of this series, we'll provide use cases for new robotic technologies and how they are paving the way for connecting people, places and things like never before.
Learn more about Verizon's New Business Incubation: https://www.verizon.com/about/new-business-incubation