3 Ways to Not Miss Today's USA-Germany Match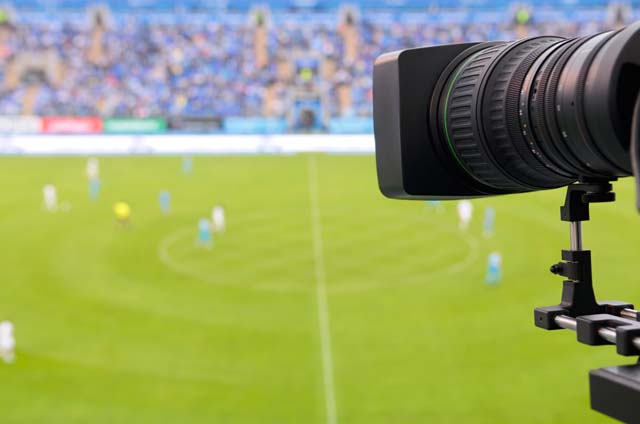 Fans will huddle around their TVs, computers, and mobile devices to watch the U.S. play Germany in their group play finale on Thursday.
One point (a draw) vs. Germany is all that seperates the United States Men's Soccer Team from the second round of the world's biggest soccer stage.  We probably…no... no...we definitely won't want to miss this pow wow on the pitch.
According to Nielsen, the team's last match tallied a record 18.2 million viewers who watched the ESPN broadcast making it the most-watched sporting event in network history that didn't include a pigskin.
Most of us will be on the clock during today's 12:00 P.M. EST kick, but that shouldn't halt our fandom. Afterall, it's our patriotic duty to tune in.
Here's how to catch USA-Germany action no matter where you are today:
Watch Live - TV
FiOS customers can catch pre-match coverage on ESPN 3 starting at 10:00 A.M. EST and in-match action on ESPN (70-SD/570-HD) starting at 12:00 P.M. EST.  
To watch in Spanish, tune in to Univision Deportes (1524-SD).
Check local listings here.
Watch On-The-Go
With the free FiOS Mobile App's latest ESPN and Univision Deportes out-of-home offering, you can score the match on-the-go.
Download for iOS, Android, and Kindle
Watch Live - Online
By using your 'My Verizon' user ID and password, you can log on to watch the ESPN broadcast streamed live to your machine. Get started.