5G takes more gamers to the cloud
Cloud gaming is getting a major upgrade thanks to 5G speeds—and also being recognized as more than just a pastime.
Full Transparency
Our editorial transparency tool uses blockchain technology to permanently log all changes made to official releases after publication. However, this post is not an official release and therefore not tracked. Visit our learn more for more information.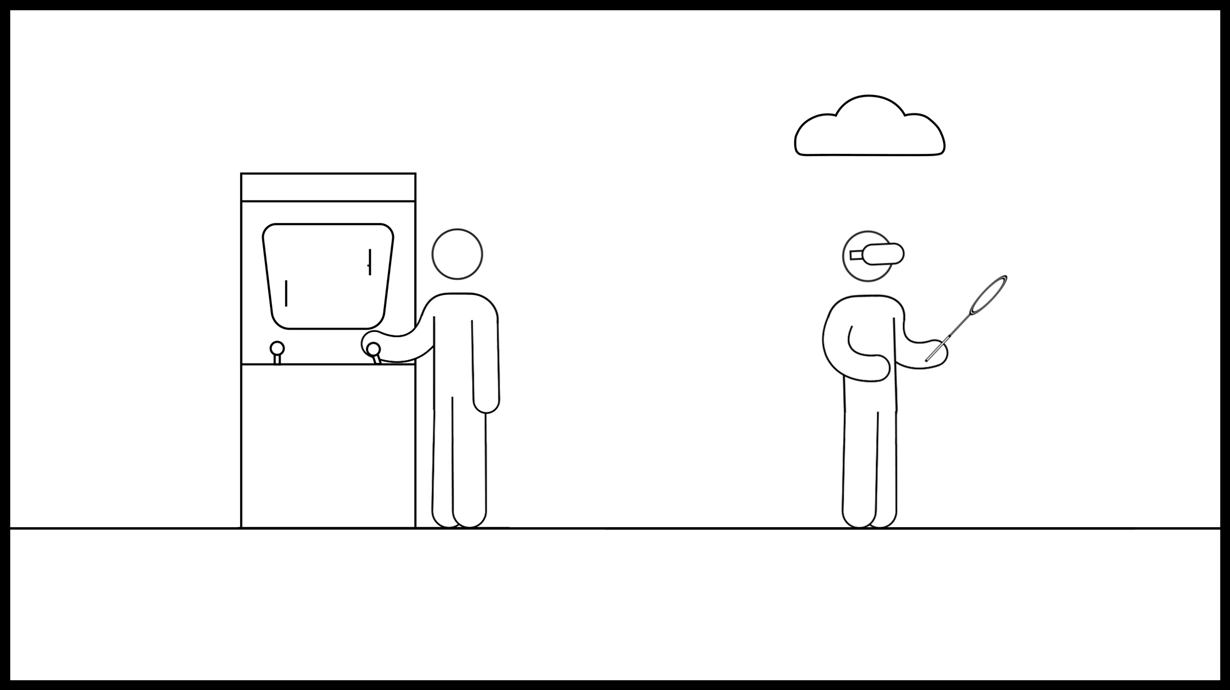 Even though millions of gamers couldn't wait for the newest gaming consoles to drop in 2020, cloud gaming is starting to chip away at the excitement of every new console release. Gaming analytics firm Newzoo expects cloud gaming revenues to hit $1.4 billion this year and exceed $5 billion in revenues by 2023. Analyst firm Omdia is even more bullish on this category and forecasts cloud-based gaming will hit $12 billion in revenues by 2025.
What makes cloud gaming so appealing is that it untethers gamers from those expensive gaming consoles and lets them access hundreds of games that are hosted in the cloud. Plus, they still have the option of multiplayer games with that added edge of competition and community.
Instead of buying a console, cloud gamers sign up for a subscription service and get access to a vast library of games. These subscription services cost from $5 to $15 per month and are supported by most PCs, smartphones and streaming devices. Combine 5G's potentially superfast speeds and low-latency response time with the low price tag of cloud gaming and the result is a democratization of gaming and, maybe not coincidentally, a shift in how gaming is viewed by educators and employers.
Cloud vs. console
Cloud gaming differs from console gaming because all the graphics and video processing that usually takes place on the console now happens in the cloud.
Currently, when you purchase the latest gaming console, you can either download games or buy games on Blu-ray discs. No matter what, you need to have that console to play.
With cloud gaming, you can play from anywhere on almost any device—laptop, tablet or smartphone—that can access the cloud server. As you play the game by typing on a keyboard or tapping on a screen, your commands go into the cloud and the game reacts. 
For cloud gaming to be a great experience that can rival console gaming, gamers need this back-and-forth communication between the cloud server and the device to be lightning-fast and hyperresponsive. Without a responsive network, gameplay will be stilted and the gamer's experience will be subpar. And that's where 5G is so critical, because it can dramatically lower latency, i.e., the time it takes for a gamer to type a command, the server to receive it and the game to react.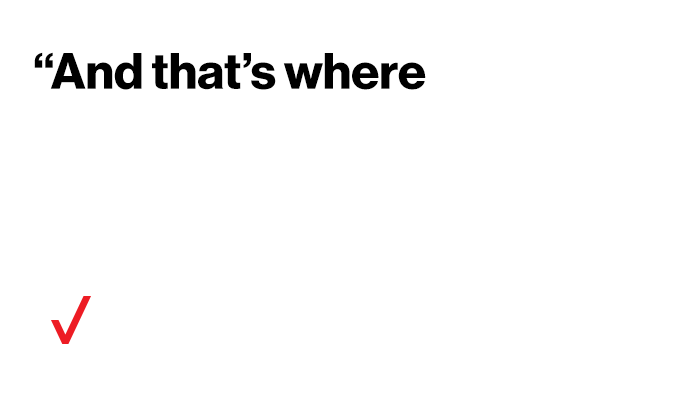 To get into the numbers a bit: If you want to stream video, video-streaming service providers typically recommend 1.5 Mbps, or closer to 25 Mbps if you have 4K screens. But cloud gaming services recommend 10 Mbps, or a steady 35 Mbps to render at 4K. 5G Ultra Wideband, which is available in parts of select cities, can deliver speeds many times faster than this.
"5G is a game-changer," says Christian Guirnalda, director of Verizon 5G Labs and Innovation Centers, whose team works closely with game developers.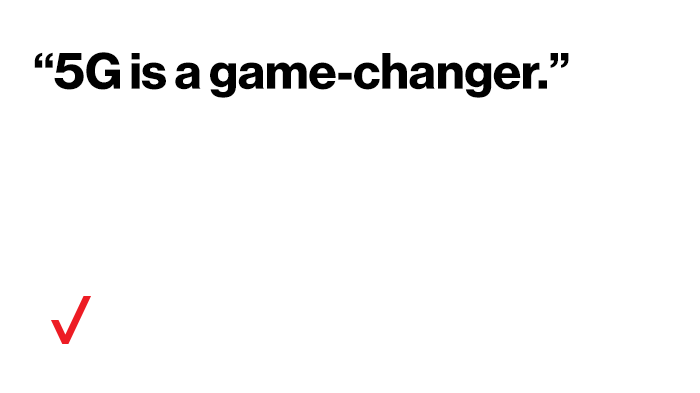 According to RootMetrics, which tests the responsiveness of mobile networks around the world, 5G networks can dramatically improve the cloud gaming experience because the response time between a user request and an action is much faster than with previous generations of wireless networks, resulting in less lag during cloud-based gameplay.
This is particularly important with multiplayer games. With a bunch of gamers playing together, it's ordinarily difficult to keep the experience in sync so that each player has the same rendering of the game. You don't want to be storming a castle with other players when suddenly your connection slows and you're left behind in the moat. But if all the players are tapped into 5G networks, the play can be a lot smoother and a lot less stilted—so no one is left behind in that moat.
Gaming builds skills.
Aside from the entertainment factor, with cloud gaming available to most students, educators are now considering how gaming might provide other benefits as well. A 2017 University of Glasgow study found that playing video games aided graduates in several areas.
The eight-week study compared two groups of undergrads—one group played certain video games while the control group did not—and found that students in the gameplaying group were more likely to score higher than the control group in their communications, adaptability and resourcefulness skills.
A 2020 Oxford University study suggests that playing video games may be good for a player's mood. The research team had test subjects fill out a psychological questionnaire then compared that to the record of time spent playing two selected games and found that those who played four hours daily tended to report a greater sense of well-being than the others.
In addition, game design degrees and esports clubs have been established at many U.S. colleges and universities. Verizon recently announced that it is committing $1 million to the Verizon Game Forward Scholarship for female students at historically black colleges and universities pursuing degrees in technology. The 25 scholarships will be available to five women at each of five historically black colleges and universities: Delaware State University, Dillard University, Howard University, Morgan State University and Texas Southern University.
Cloud gaming's future
The rise of cloud gaming is coinciding with the rapid expansion of 5G across the globe, and that's creating an opportunity for cloud game developers. Right now, console games offer the big immersive experiences that most gamers crave and have franchise titles that use A-list actors, layered storytelling and rich graphics. In the past, games like this would be hard to mimic on the cloud because of slow networks.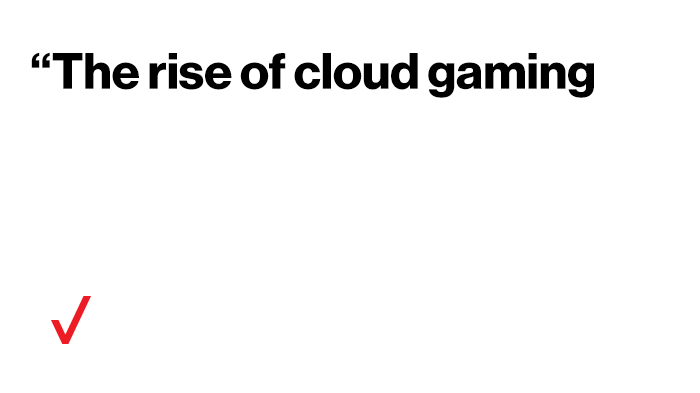 In Verizon's Los Angeles 5G Lab, the company collaborates closely with game publishers such as Electronic Arts (EA), Dignitas, Riot Games and Team Liquid to demonstrate how 5G can improve play. "This is a place to build and harden the solution and then have the whole world see it outside the lab," Guirnalda says. He believes that in two or three years, cloud-based games will become more immersive, and players will interact with both the physical space and the virtual space at the same time.
For example, they might use AR/VR in cloud gaming and make avatars to represent themselves, and then interact with other players with minimal lag in the network. For that type of experience to happen, the network must have super-low latency.
Guirnalda says that many game developers are initially skeptical about what can be done with 5G but soon learn that there are few constraints. "We show them that they can make things work great on 5G today. And that helps them see the realm of possibilities that can be done, and that the future of cloud gaming is closer than they think."
Want more people to know about the future of cloud gaming thanks to 5G? Share this story.