The business of innovation: Help for enterprises starts here
Technology is advancing more rapidly than ever. Now, businesses have a partner who can help them stay in the lead through collaboration and innovation.
Full Transparency
Our editorial transparency tool uses blockchain technology to permanently log all changes made to official releases after publication. However, this post is not an official release and therefore not tracked. Visit our learn more for more information.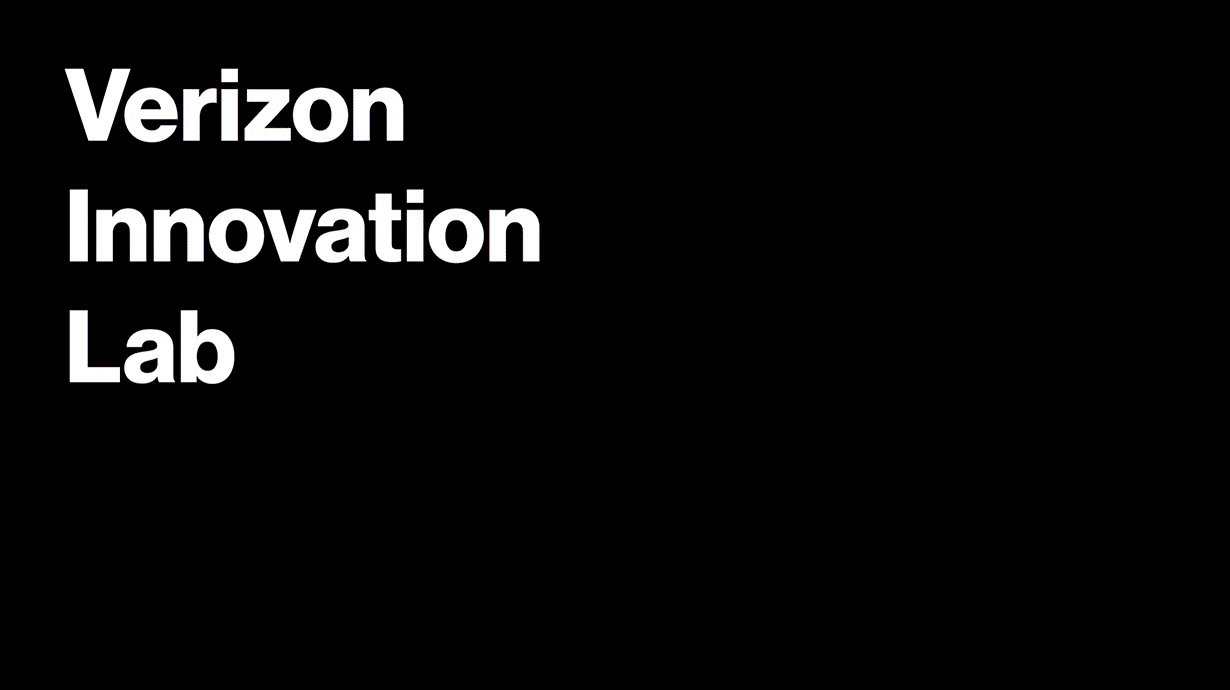 ChatGPT, Bard AI and other generative artificial intelligence (AI) models that are currently making headlines are a reminder that tech developments show no sign of slowing down. It's like a version of Moore's Law, but instead of computer processing power doubling roughly every two years, we're talking about all things tech making exponential leaps in a short amount of time.
There are huge benefits to those leaps. For example, 5G is now widely available—in March 2023, Verizon announced that 5G Ultra Wideband is available to more than 200 million people in the U.S.—which makes the high speed and low latency of 5G something available now, not just something to look forward to. That opens the doors to all kinds of new use cases and possibilities with sensors and automation, machine learning, telepresence, Augmented Reality (AR) and Virtual Reality (VR).
If you're a business or tech decision-maker, how can you keep up?
To help answer that question, Verizon recently relaunched its 5G Labs as Verizon Innovation Labs. The change signals a new approach that can benefit enterprises by creating a proving ground for testing and validating technology solutions and accelerating the development of those solutions.
As Tim Gorman, associate director of technology, Verizon Innovation Labs, says, "We want to help customers and businesses leverage our technology to build real-world solutions for today."
Revisiting Verizon Innovation Labs: Labs as a Service
When the original 5G Labs were established, the goal was to create spaces to help people think ahead about the future possibilities of 5G. But once 5G became widely available, there was a clear need to shift focus from the art of the possible to the art of the practical.
"We want to move from showcasing all the amazing things that you could do someday to the actual things that are possible now," Gorman says.
The three Innovation Labs—in Boston, San Francisco and Los Angeles—feature leading technologies such as private 5G networks, private edge computing infrastructure, RF-shielded rooms to minimize interference and more. The benefit? "These centers are working labs where we have robust infrastructure that can help customers determine how they can take our technology building blocks and integrate them into their current or future technology stack," Gorman says. "And we've got really smart Verizon engineers at the Labs who can help accelerate that process."
It's all part of a new Labs as a Service focus, which helps businesses troubleshoot technology and conduct proof-of-concept testing. The Verizon teams and engineers at the Innovation Labs have expertise in the wireless networking and edge compute capabilities that support internet of things (IoT) development and manufacturing, health care, automotive technology, mobile technology for first responders, retail, AR/VR, Web 3.0, and much more. These areas all need strong network technology connectivity, and that—plus thought leadership—is exactly what the lab provides.
Even better, the Labs offer a new Mobile Labs as a Service—meaning testing isn't limited to the physical lab, but can take place in the field or on location as an enterprise requires.
The art of the practical
A recent event at the San Francisco Innovation Lab showcased some results of these collaborations and the new Labs as a Service model.
Enabling massive data transfer from drones. Dan Rice, vice president of 5G.MIL™ programs, engineering and technology at Lockheed Martin, spoke about the use of private 5G networks for moving sensor data from drones to high-performance MEC for analysis. "We're moving raw data over a millimeter-wave private 5G network from multiple drones simultaneously and combining it using edge computing to create a precise geolocation solution," he said. "It's really exciting."

Creating immersive entertainment and learning. Aaron Grosky, president and chief operating officer of Dreamscape Immersive and Dreamscape Learn, which are both Verizon Ventures portfolio companies, spoke about how private 5G and multi-access edge computing were creating new opportunities in virtual reality. Previously, Dreamscape's immersive experiences required users to carry a backpack with computing and GPU processing for the user's headset. Through the partnership with Verizon, the processing can now be done with a lightweight 5G neckband, with computing handled via MEC on a private 5G network. "We're rolling this out now," Grosky said. "We have been able to set the standards, develop the path and then realize it in the Lab."

Repackaging components for confined private networks. David Everingham, chief technology officer at Ericsson, spoke about what's happening now with private networks. "We've taken components that were at one point designed for big macro-network nationwide coverage and repackaged those components … to deploy those systems in enterprises," he said. Secure private networks are helping to drive enterprise technology in manufacturing—where it can support more connections than Wi-Fi and offer broader coverage—and even in communications situations where highly reliable near-real-time communications are mandatory (such as in professional football).
Innovation for the future
As these examples show, the Verizon Innovation Labs can help companies bring exciting new communications products online quickly to make a real impact.
"For us, it's all about partnership," says Grosky. "That's the only way you push things forward: dream of it, work on it, execute it and get other people to experience it. And the Labs team has been there to help us. It's really been incredible."
"What we're doing here now is grounded in real solutions," Gorman adds. "We can help compress various steps in that long development process and accelerate to get to the endgame. You can come with an idea and leave with a plan."
Learn more about Verizon Innovation Labs and how they could benefit your business.