8 Must-Watch Action Movies for Awesome Moms on Mother's Day
8 Must-Watch Action Movies for Awesome Moms on Mother's Day
"Hey, c'mon. We're superheroes. What could happen?" -- Elastigirl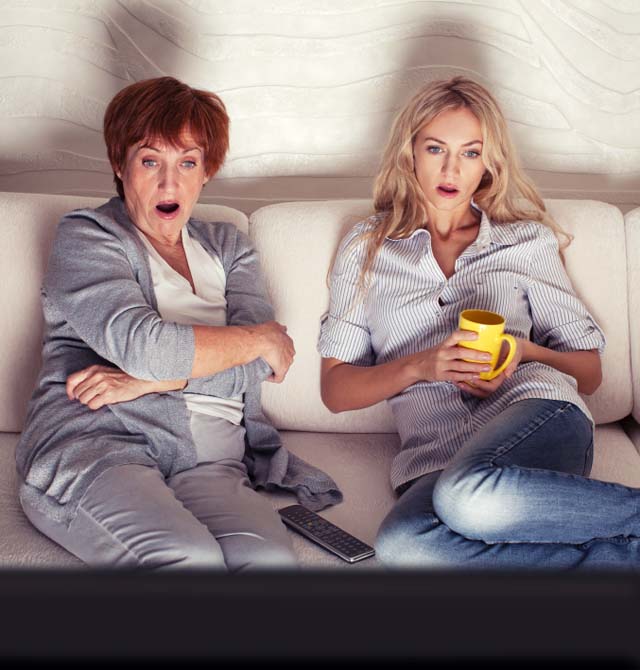 Mother's Day doesn't have to be all about brunches and begonias this year. If you have a mother, grandmother, or just someone who has had a kick-butt impact on your life, treat them to something a little different this time around. I'm talking top-notch action flicks!
So you're probably thinking explosions and fist fights don't exactly convey the traditional Mother's Day  "I love you, Mom!" message, but hear me out first.  I don't know your mom personally, but I would be willing to bet that if Skynet's artificial intelligence seized the military she would step right in and take it down.
Make this Mother's Day extra special by celebrating mom's inner Sarah Conner or simply thanking her for not letting you end up like that rebel without a cause Jim Stark.
All in all these films are a less traditional way of letting the moms in your life know you care.
Oh! The best part is that all of these movies are available through FiOS On Demand immediately and don't require a fancy card or wrapping paper. Enjoy!






THE HUNGER GAMES: CATCHING FIRE

 


What it says:

"Hey, Mom! You've always been there for me and you always have the remedies to all of my life problems."

Order Online







THE INCREDIBLES

 


What it says:

"You're a super super mom and have always remained very flexible in putting me first."

Order Online







TERMINATOR 2: JUDGEMENT DAY

 


What it says:

"I love you, Mom! If there were an artificial intelligence system trying to destroy the planet, I know I could count on you to defeat it."

Order Online







THE FIGHTER

 


What it says:

"You never picked favorites and helped manage all of our sibling rivalries growing up."

Order Online







BACK TO THE FUTURE

 


What it says:

"Sometimes life is confusing...like really darn confusing. Mom, I love you more than 1.21 gigawatts!"

Order Online







KILL BILL: VOLUME 1

 


What it says:

"I appreciate all of the lengths you go to, Mom! Thank you for not seeking revenge on me."

Order Online







REBEL WITHOUT A CAUSE

 


What it says:

"It could of been worse, Ma...I could of bought a motorcycle."

Order Online







THE OUTSIDERS

 


What it says:

"Thank you for not naming me Ponyboy."

Order Online