Verizon Honored at New Jersey Public Television Benefit
Verizon Honored at New Jersey Public Television Benefit
Leecia Eve, Verizon's Vice President of State Government Affairs Accepts Award on Behalf of Verizon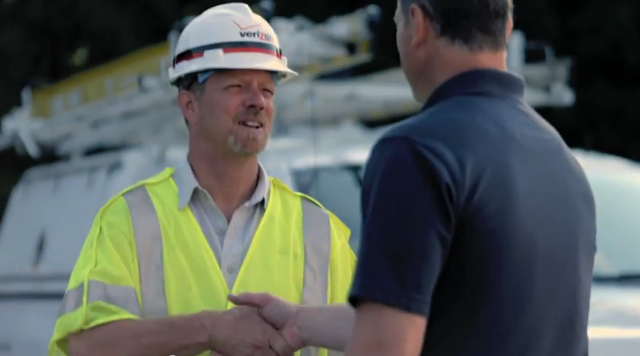 NJTV, New Jersey's public television network, recently honored Verizon New Jersey at a benefit event held May 28 at the New Jersey Performing Arts Center in Newark, New Jersey. Verizon was named NJTV's 2014 Corporate Honoree for its ongoing support and advocacy of public television programming in the Garden State. Accepting the award on behalf of Verizon was Leecia Eve, Verizon's vice president of state government affairs.

NJTV News' Managing Editor Mike Schneider served as Master of Ceremonies for the benefit, which also honored veteran producers Steve Adubato and Sandra King for their contributions to public television. Schneider introduced each honoree with a brief 60-second video, highlighting their accomplishments.
The highlight of the event was a performance by The Midtown Men, four stars from the original Broadway cast of Jersey Boys. The performance at NJPAC was taped as a 90-minute concert special, which will be offered to public television stations to broadcast nationwide later this year.