Are we there yet? Educational apps to keep kids entertained on the road
Are we there yet? Educational apps to keep kids entertained on the road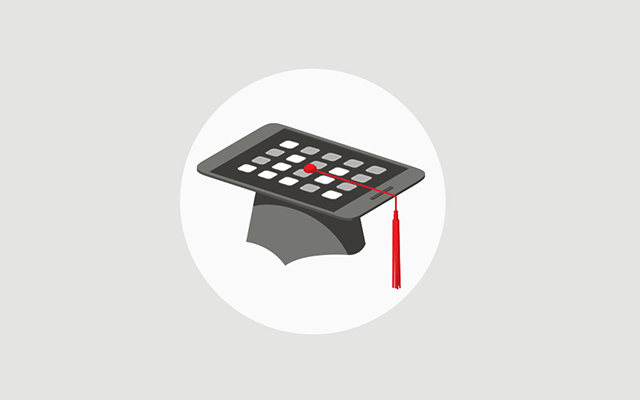 Whether you're headed on a cross-country adventure, going to the beach or amusement park or taking the kids on an international travel adventure, you're probably not ready for the inevitable "Are We There Yet?" soundtrack to play on the way over. But things have changed since you were a kid, which means you can fuel hours of fun for your kids with (and without) a wireless connection without a great deal of planning.
We put together a quick list of apps designed specifically to entertain (and educate) young ones while they're buckled in for a long haul. You can enjoy them at home with the new Verizon Plan or abroad with TravelPass, a feature that brings your existing voice and data plan outside of the U.S. for as little as $2 per day, per line to talk, text, surf the web and more.
Duolingo
In a few lessons, your kids could start asking "dónde estamos?" instead of "where are we?" with Duolingo's easy to use app. Duolingo teaches a wide variety of languages with bite-sized lessons. Kids (and adults!) can start with the basics and unlock more content as they learn dive deeper into grammar and vocabulary.
Toca Boca
The creators of the Toca Boca series designed their apps with a single goal in mind: play for the sake of play. Instead of keeping score and challenging timers, kids learn how to problem solve and collaborate by throwing out the rules and allowing their imaginations to blossom. Think of Toca Boca as a kids' version of Sim City or The Sims, except with a language they can understand, and situations ranging from tea parties and pet doctors to hair salons and robot labs.
The Robot Factory
For kids who love puzzles, The Robot Factory is the way to go. Kids can build, test and collect robots in a series of open-ended play. The app functions as a digital building block set, allowing kids to expand their creativity, see how things work, and make real-world connections.
Lightbot
You've undoubtedly seen articles encourage STEM learning for kids, and Lightbot might be the easiest way to get them started. Without any typing or coding, young minds can learn the basics of some pretty complex programming skills—just by interacting with a few playful robot characters.
The Oregon Trail: The American Settler
Last but not least, a little nostalgia for mom and dad. Based off of the original pioneer traveling game from decades past, this 21st century version of The Oregon Trail allows you to join a historic wagon train traveling westward from Missouri to Oregon. Players make decisions during the trip, including when to rest, what route to take, what supplies to bring and when to hunt. Fair warning: you may find yourself hogging the controller yourself.
Have your own favorite educational app for the road? Share it with us on Twitter or Instagram using #TravelPass.
Trevor Thomas is Verizon's national corporate communications manager for wireless pricing, plans and promotions, where he writes about his own personal experiences with wireless technology.