Ask a recruiter: How to write a stellar cover letter.
Our experts provide tips on getting your cover letter to stand out from the sea of candidates.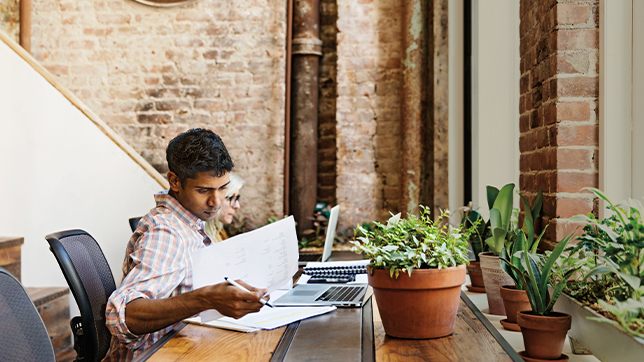 Cover letters are a great way for job seekers to show hiring managers their strengths and skills, yet many wonder if they're even necessary. If you've ever struggled in this stage of the process, our experts are here to help you go beyond expectations with the perfect cover letter in this installment of #AskARecruiter.   
Stay away from generic cover letters. Hiring managers go through many cover letters a day and the last thing they want is to read the same letter over and over again. Customizing your cover letter for each position shows that you've done your research and have a full understanding of what the job entails. Recycling your strongest sentences across letters is fine, but steer clear of generic cover letters — this is a red flag and implies that you're sending the same letter to every job you've submitted an application to.  
Use your cover letter as an opportunity to showcase your skills rather than repeat what's already on your resume. To avoid making your cover letter sound redundant, personalize it and make it conversational about your skills and why you're the best candidate for the role. Use your letter to describe how you can add value to your potential employer's team. You should also elaborate on positions, volunteer experiences or other projects that display your teamwork and leadership skills. 
Don't just talk about how you best fit the job, but also how the job best fits you. Finding the right job is a two-way street. Not only do you want to show why you're the best fit for the position, but you should also talk about why the job is the best fit for you. Think outside the box and don't be afraid to reach out to an employer directly on LinkedIn or their careers site. Tell them why you want to work at their company and send the overall message that getting hired would be a win-win for both yourself and the company — you fit the needs of what they're looking for and vice versa. 
Another key to writing a great cover letter: Keep it short, to the point and relevant. Like resumes, cover letters should not exceed one page in length. Although there are exceptions, hiring managers tend to subscribe to the idea that shorter is better. According to a survey conducted by Saddleback College, nearly 70% of employers prefer a cover letter that is half a page or shorter. Beware of oversharing and instead, use this space wisely by highlighting skills that are relevant to the position.   
What are you waiting for? Put your cover letter writing skills to use and explore our job opportunities today. 
Have a question you'd like to see answered? Email us at ask.careers@verizon.com.
Please note that this Q&A is not intended to answer individualized questions or to provide information about a particular job opening.