Ask a recruiter: What to bring to a job interview.
Our recruiters help you prepare for your upcoming job interview with these 5 tips.
Full Transparency
Our editorial transparency tool uses blockchain technology to permanently log all changes made to official releases after publication. However, this post is not an official release and therefore not tracked. Visit our learn more for more information.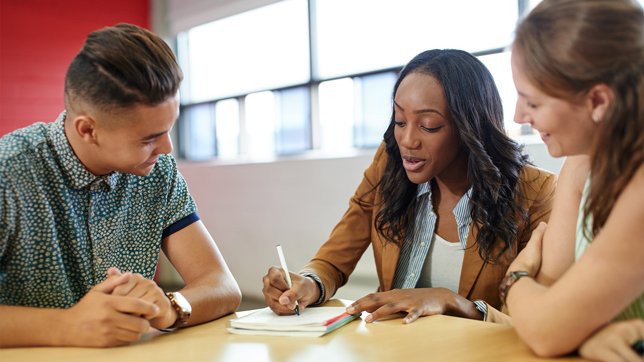 In addition to your resume and cover letter, interviews give you a chance to show employers why you're the best candidate for the job. In this edition of  #AskARecruiter, our experts give you the power to ace your interview with their insightful tips, including what exactly to bring to a job interview.   
Make sure all your materials are in order. Before the interview begins, it's important to sort out details and ensure that you have everything needed to get your interview going. Tony C., a recruiter for legal and corporate security, recommends going through the following checklist to ensure you have these materials ready for your interview: 
Enough resume copies for each interviewer

Samples and e-portfolio, if applicable

Pen and notepad

A list of questions prepared for each interviewer
Remember to bring these supplemental materials and interview day essentials, including proper forms of identification, directions to interview location, parking instructions, interview schedule, list of interviewers and anything else that would be helpful to keep on hand. 
Ensure that you've done your research. Interviewers look for candidates who have done their homework and can be well versed on the role and company. Based on your research, tailor your skills and experiences to align with the skills the interviewer is seeking in the role. Bring to the interview as much information as you can gather. It's okay to bring your notes too. If you're looking for pre-interview tips as part of your research, our social channels and careers blog are great resources where you can find interview tips and tricks straight from our team. 
Showcase your ability to think outside the box. While you should bring your overall knowledge of the role to the table, you should also use your interview as a chance to showcase your creativity and problem-solving skills. Whether it's asked directly or indirectly, you will likely be asked about a time when you had to think outside of the box. Use this as an opportunity to highlight a time when you prevented an issue from escalating. Explain what you did to rectify the situation and achieve a positive end result. You can also use your response to touch on one of your greatest accomplishments. Taking your interviewer through these scenarios will demonstrate your creativity and problem-solving skills.  
Bring a positive attitude.  First impressions matter, so be sure to bring a positive attitude that will allow you to connect with your interviewers. Carry yourself with professionalism and confidence, both of which will stem from your interview preparation. Maintain professionalism by wearing business or business casual attire, depending on what kind of role you're interviewing for. Punctuality also ties into professionalism, so be sure to arrive at least 15 minutes early. 
Bonus Tip: Ace your phone interview by connecting with your interviewer. It can be challenging for hiring managers to accurately read body language when you aren't face-to-face, so it's important that you're aware of your tone and inflection when on a phone interview. Shameem I., a recruiter for the Global Supply Chain, advises candidates to keep it professional, yet friendly: "I always like to tell candidates to smile over the phone — it certainly comes across in your voice," Shameem said.
V Teamers who crushed the interview process. 
As a recruiter for the Global Supply Chain, Shameem has walked many candidates through the interview process. One candidate, in particular, who was in the midst of a career change left quite an impression on Shameem and the rest of the team. 
"Her title didn't necessarily imply there would be an overlap of skillset and responsibilities, which can sometimes tell a hiring manager that the candidate isn't a fit for the position," Shameem said. "However, after discussing her role in detail, we realized there were a lot of transferable skills." 
Soon after, the candidate revised her resume to highlight transferable skills and experience relating to her desired role. She showed up to her interview with her updated resume in hand and a talk track with specific examples to support her points. Despite coming from a different industry, she became a top candidate for the role and today is a proud V Teamer.
Candidates should be prepared to summarize their responsibilities versus having their interviewer pull information out of them. If not, they can come across as unprepared or uninterested. Practice makes perfect.
Shameem I., Global Supply Chain recruiter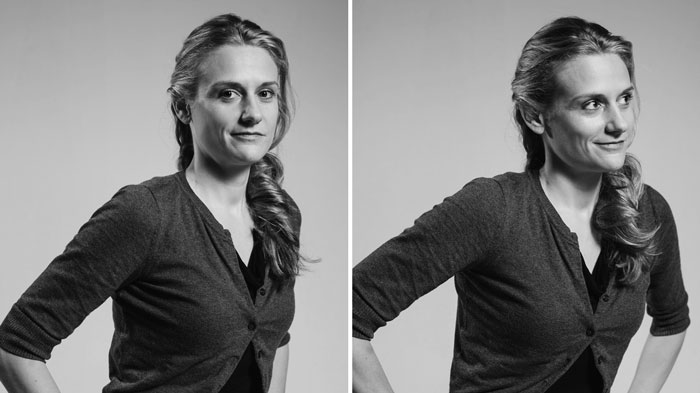 Explore Verizon careers today. 
Have a question you'd like to see answered? Email us at ask.careers@verizon.com. Please note that this email is not intended to answer individualized questions or to provide information about a particular job opening.