Back-to-School Tips for Parents and Cyber-Students Pt. 1
Back-to-School Tips for Parents and Cyber-Students Pt. 1
Part One: Getting You Geared-Up & Safely Online
We heard a Marketplace Morning Report radio story about public schools asking parents to buy tablet computers and laptops for their kids to use in class and for homework.  If your child's school has asked you to do that, you may want to give it a listen.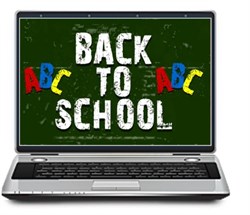 It offers good advice for newbie and tech-savvy parents, like asking your child's teacher exactly what functions the computer must be able to do – to help you find the best computer to meet your student's needs and your budget – before you start shopping.
It also suggests checking with your school district to see if a financial assistance or a subsidy program is available to help make the purchase more affordable, or looking into non-profit programs "like Computers For Kids, for example, or computer-loan programs like Accelerated Schools."
That's where the radio story ends.  But for parents, it's just the beginning.  Be aware that once you acquire that new laptop or tablet, it's time to start working on the next – and probably most important – step in the process for your son or daughter, preparing them and their computer to be cyber-safe.
That's because the Internet and computing devices that connect to it can be like a double-edged sword.  If used appropriately and with care a connected computer can do infinitely great things for us.  But if we use it inappropriately or carelessly, it can become a tool of opportunity for those who wish to do us harm.
By now, you may have come across new and unfamiliar digital terminology.  Words like firewall, antivirus software, spyware, browser settings, encryption and parental controls – that you'll need to start learning about now.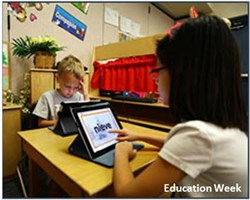 To start, we suggest you contact your child's teacher.  You can also seek out computer-literate family members and friends for advice, or visit a knowledgeable computer retailer.  If you have access to the web, you may want to visit the US Computer Emergency Readiness Team (CERT) website and click on the Tips page.  This unit of the Department of Homeland Security offers a broad cross-section of personal computer security information written in plain English.  Try the "General Security" section to get started.
Once your child is up-and-running online, another interesting website you may want to visit is A Platform for Good.  Run by the Family Online Safety Institute, it's a resource to help parents, teachers and kids to connect, share, and start a dialogue about what it means to participate responsibly in a digital world – which is a topic that we'll be exploring in our next installment in this Back-to-School series.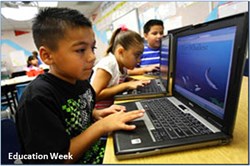 In Part 2, Verizon's Chief Security Officer Michael Mason will share his advice for safe and smart online conduct – ways to avoid problems on the Net today and in the future.