Blizzard of 2015: Verizon Keeping Customers Connected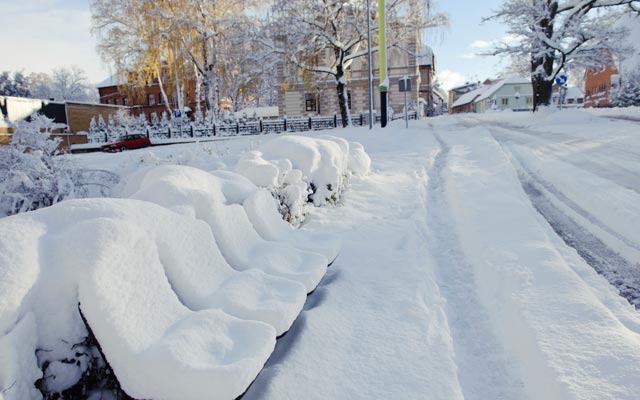 While people may be rushing to get their "I Survived the Blizzard of '15" t-shirts at local stores, at Verizon we are focused in the Northeast on making sure that our communications networks remain up and running (which they are), and that our customers stay connected.

We are continuing to stay in touch with municipal officials and their individual emergency management offices to make sure they have the latest information on our efforts, so they can keep their residents informed. We're also in close contact with power companies and other agencies to coordinate any needed restoration efforts. For safety reasons, power lines must be repaired before Verizon technicians can start their repair work.

Among the ongoing activities:
Even though travel bans are beginning to be lifted in many areas (but still in effect in eastern-most areas), our employees who are needed to repair critical communications cables and facilities have authorization to be on the roads throughout the Northeast region.
While some of our call centers in the region may take on additional calls from our customers, we are able to are able to handle some calls in other centers.
We are calling customers in some areas who may have service appointments to see if they would accept a new appointment on a future day when travel and other factors return to more normal conditions.
We have sent emails to customers on how to report and monitor outages, and how to troubleshoot services issues on their own.
If needed, the company is able to reach out to unaffected areas to bring technicians and other support personnel to assist with repairs and installations in the heavy snow areas.
Our operations teams continue to closely monitor the storm's impact on our networks and will deploy repair technicians to the hardest hit areas.
Since our network facilities rely on power to deliver services to customers, before the first snowflake fell we had tested back-up batteries and generators at our key network facilities and fueled them to keep power flowing in case of prolonged commercial power outages.

Verizon customers whose services may be impacted by the storms can reach Verizon a number of different ways. They can visit www.verizon.com/outage to report service-related issues, receive alerts, request repair and find helpful service-related FAQs. They also can contact Verizon at 1-800-VERIZON or use the Verizon In-Home Agent application on their PC to diagnose and fix problems.

Small business customers can visit www.verizon.com/bizoutage.  Medium business and enterprise customers should contact their regular customer service centers or account teams, as needed.  Enterprise customers can also access the Enterprise Center at https://enterprisecenter.verizon.com.
You can get the latest updates at www.verizon.com/news, www.verizonwireless.com/news, or www.verizonenterprise.com/about/news.