With Storm Season Upon Us, Verizon's Networks, Teams Are Ready
With Storm Season Upon Us, Verizon's Networks, Teams Are Ready
Company's All-Hazards Approach Aids in Preparing for, Responding to Natural and Man-Made Events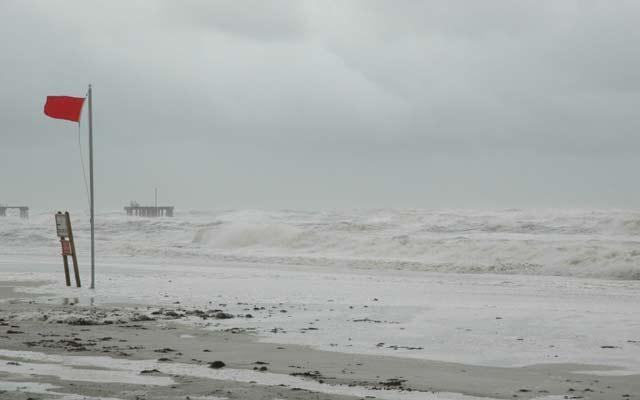 NEW YORK – With this spring's severe storms and the 2014 Atlantic hurricane season's official arrival on June 1, Verizon's nationwide networks and the teams that operate them are prepared to continue serving consumers, businesses and government customers.
Verizon, which operates highly advanced and reliable wireline and wireless networks, regularly reviews and updates its emergency preparedness plans in anticipation of a variety of natural and man-made events. The company also conducts drills throughout the year to test the readiness of its networks in the event of a disaster.
"Effective emergency preparedness and a concerted response are critical in successfully weathering what Mother Nature throws at us," said Kent Kildow, Verizon's chief business continuity officer. "Verizon's all-hazards approach to emergency management enables us to plan for almost any type of event that could affect our business operations, and we have a team of business continuity experts standing by to coordinate a rapid, comprehensive response to any emergency."
Preparation a Critical Element in Dealing with Disasters
Verizon business continuity and network operations teams closely monitor potential threats to Verizon facilities anywhere in the country and complete necessary preparations. This includes confirming staff schedules; testing and confirming fuel supplies for backup generators; moving vehicles and other portable equipment from threatened areas; and stocking critical supplies in centralized locations for rapid deployment to hard-hit areas.
The Verizon communications networks require power to operate. If commercial power fails, the company has placed backup batteries and generators in the company's key technical facilities to keep power flowing to deliver services to customers. Portable generators also are available for rapid deployment to storm-stricken facilities when needed.
Employees are on standby to respond to any crisis in the event network equipment is affected or when emergency first-responder or customer support is required. Verizon can also redeploy employees from unaffected parts of the country to help restore services in hard-hit areas. If needed, the company can deploy its hazmat team, called MERIT (Major Emergency Response Incident Team), within a few hours of receiving an assignment.
Rapid Response
When a major incident occurs, Verizon activates its National Emergency Coordinating Center. The center engages more than 65 Verizon departments worldwide, develops overall incident priorities, and coordinates the execution of a comprehensive action plan for recovery and restoration activities until the incident no longer is a threat.
Verizon also can deploy its Emergency Response Mobile Communications Service fleet, which can provide critical communication services for business and government customers throughout North America. Using specially equipped vehicles and trailers, Verizon technical experts can reestablish communications for customers during unplanned disruptions. Each vehicle has been converted into an advanced mobile communications facility offering voice and Internet capabilities.
The company's disaster recovery fleet, which can be deployed to either coast within 24 hours, includes a 51-foot mobile command center. This center features highly sophisticated communications equipment, with ample space for emergency responders, government officials and Verizon employees. The disaster recovery fleet saw extensive action in the aftermath of Super Storm Sandy in late 2012.
(Note: For more information on emergency preparedness, including helpful tips for consumers and businesses from the Federal Emergency Management Agency, visit www.ready.gov. Verizon will include updates on preparations for and response to hurricanes or other serious natural or man-made events at www.verizon.com/news,  www.verizonwireless.com/news, or www.verizonenterprise.com/about/news/.)
Verizon Communications Inc. (NYSE, Nasdaq: VZ), headquartered in New York, is a global leader in delivering broadband and other wireless and wireline communications services to consumer, business, government and wholesale customers. Verizon Wireless operates America's most reliable wireless network, with more than 103 million retail connections nationwide. Verizon also provides converged communications, information and entertainment services over America's most advanced fiber-optic network, and delivers integrated business solutions to customers in more than 150 countries. A Dow 30 company with more than $120 billion in 2013 revenues, Verizon employs a diverse workforce of 176,900. For more information, visit www.verizon.com.
####