Caring for staff like caring for family
When Chai Pani had to close temporarily, owner Meherwan Irani furloughed most of his employees – but his creative fundraising ensured that they still feel like a part of his family.
Full Transparency
Our editorial transparency tool uses blockchain technology to permanently log all changes made to official releases after publication. However, this post is not an official release and therefore not tracked. Visit our learn more for more information.
More of our content is being permanently logged via blockchain technology starting [10.23.2020].
Like many restaurants around the country, the Chai Pani Restaurant Group closed its dining rooms in mid-March because of the spread of the coronavirus.
The restaurant industry is the country's second-largest private employer, with 15.6 million workers, according to a recent National Public Radio report. Chai Pani Restaurant Group includes five restaurants in Asheville, North Carolina, and Atlanta. Some of its kitchens briefly served meals to go, but owner Meherwan Irani ultimately decided it wasn't worth the stress or the risk of possibly endangering the health of others. After April 1, all Chai Pani operations suspended service.
While Irani never doubted that he made the right decision, the way he saw it, his employees are just like family. And you don't just leave your family to fend for themselves.
So he set about doing something about it.
Strengthened by Distance
Because Irani knew that it would take time for people to receive unemployment income, Chai Pani Restaurant Group launched an online auction. The auction raised $23,000 so that furloughed employees could have money until their unemployment checks arrived. Although the fundraiser has long ended, Irani still receives donations toward the fund.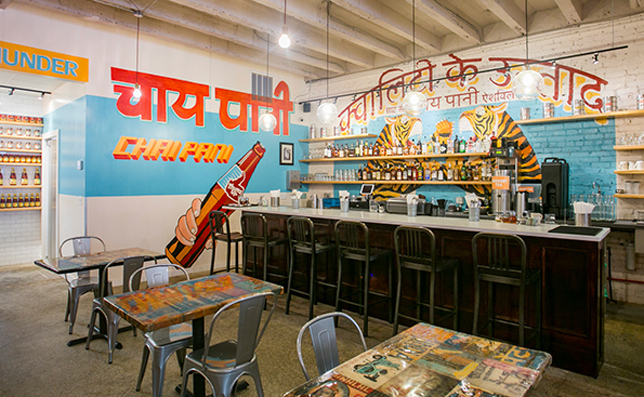 The group also created a resource page for employees on the company's website. Pages are specifically curated for Georgia and North Carolina employees and include links and how-to information about filing for unemployment and seeking assistance with health care, finances, transportation and mental health. There are even resources listed for remote education and entertainment.
At a time of social distancing, Irani doesn't feel distant from his restaurant family. He's more committed than ever to helping and staying connected to them. This philosophy of embracing employees as family members is something he and his wife, Molly, created 11 years ago with the opening of their first restaurant.
"When COVID came along, it was the perfect test of—can those values that my wife, Molly, instilled in us still hold us together and hold us strong? And remarkably, it's done exactly that," Irani says. "It's held us together, and it's, I hope, kept us connected in a way that would have been really challenging if it wasn't for this thread that's run through our business for so many years."
Building an extended family
When Meherwan and Molly Irani set out to open their first Indian street food restaurant in 2009, they made two plans.
Meherwan created a business plan, and Molly made a family plan. She grew up in the restaurant business and saw how stressful it could be on a family. Her parents owned a restaurant in Myrtle Beach, South Carolina, and they ultimately divorced. The Iranis had a young daughter, and they were determined not to let the business negatively impact their family.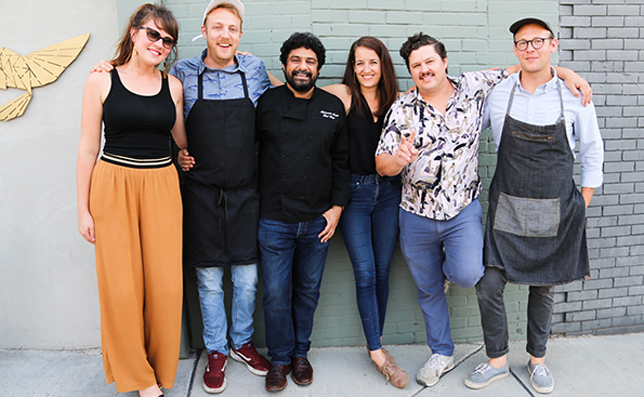 "The idea was, how do we run this business to where it feels like a natural extension of our family? How do we hire people that we'd have over for family dinner? How do we create an environment where everybody looks at each other as if they were an extension of this family that keeps going?" Irani says.
Here's how they built connection:
The Iranis created a Life Happens Emergency Fund for employees. In addition to providing health care and paid time off for all employees, if there's an emergency, assistance is available.
Their communications team is responsible for internal as well as external communications. Employees receive a weekly e-newsletter that's still sent today, with employee highlights and personal stories.
Every year they send employees to India to experience the culture.
"If you work with us for a certain amount of time, we fly you to India, chaperone you, take you around and show you the culture and the country. That's just part of that bonding, that cementing, not just for us as individuals, but also with the concepts that we represent," Irani says.
"We don't do this because it's good business. This goes back to Molly's determination that, no matter what, we were never going to feel anything other than like family."
Supporting each other through crisis
While the auction included hot-ticket items such as private cooking lessons, bartending sessions and chef's table events, Chai Pani employees also offered their own talents and services such as yoga and photography sessions, handmade jewelry and artwork.
When relief checks were distributed after the auction, some employees offered to pay it back once they received their unemployment checks.
The community's response and support for Chai Pani's efforts is a testament to how people feel about the restaurant and how they're regarded. One person donated $2,000 so that employees could have protective gear when they reopen.
Chai Pani provides financial aid to a community center in one of the largest and poorest areas of Mumbai. Employees also volunteer there each year when they visit. When a nationwide quarantine was enforced in India, Irani scrambled to send supplies to the children in the community center they adopted. He also turned to the Asheville community. It responded by raising $3,000 in 45 minutes, enough to feed 138 families for two months.
So while the Chai Pani family may rely on the community to help them through these challenging times, Irani says they look forward to returning to the service side of things. 
"Our entire reason for existence is to serve, not just food, but to offer places of comfort, respite, whatever we can do to help the community. Whatever we can do to help make your day better. Whatever we can help do to nourish you and feed you," Irani says. "Once this is over, we're really going to be excited to take care of our community again."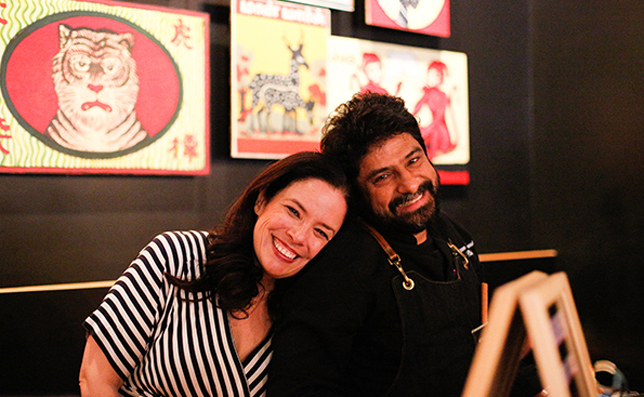 Staying connected
Irani is able to rally support and keep his restaurant family together through technology and connectivity. His executive team and general managers have multiple video conference calls each week. While he can't visit each of his restaurant locations, he can still get a sense of their unique concerns through video conferencing. The Iranis also stay in touch with friends on the West Coast through video conferencing.
"Without the technology present today to be able to connect with them so quickly, I can't imagine what it would have been like to go through this feeling all alone," Irani says. "I've never valued high-speed internet in my life as much as I do now.
To support Chai Pani, go to their website, which includes resources for employees.
Join Verizon's #PayItForwardLIVE initiative benefiting local communities by sharing ways to support small businesses.