Readiness is not just an idea, it is an approach that makes businesses more agile, even in the face of unforeseen events.
We're ready for you.
Your questions. Our answers.
A note from Group CEO-Verizon Business, Tami Erwin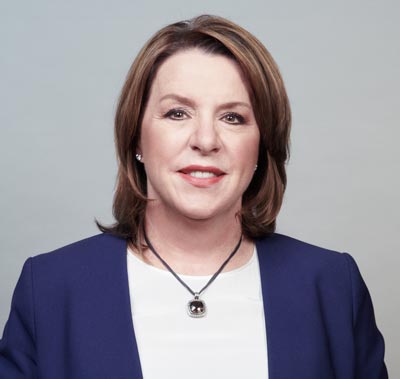 With everything that has taken place over the past few months, I want to take a moment to thank you for trusting Verizon to be your partner of choice. Businesses are made up of connected people, and rest assured we're doubling down as we embrace new ways of working and living.
Verizon's experience and leadership supporting you has never been more important. As we move from reacting to rebounding, we are ready to provide the infrastructure and creative solutions you require.
We also know that now is the time to consider what your business will look like in the future. This includes everything from reimaging your workforce planning and digital infrastructure, to better utilizing collaboration tools, security and increasing your ability to troubleshoot from afar. We've deployed several resources to help you consider your best path forward, including our white paper series, "Return to Business as Unusual," weekly webinars for small businesses and more.
We stand with you as you tackle new challenges and are committed to finding the best solutions possible. We urge you to reach out with your changing needs — big and small. 
I hope all of you are finding ways to take good care of yourselves and your families and your extended network of friends, colleagues and communities.
Stay safe,
Tami