Every Action Matters This Earth Day
Every Action Matters This Earth Day
Join Us This Earth Day, And Pledge To Do One Thing.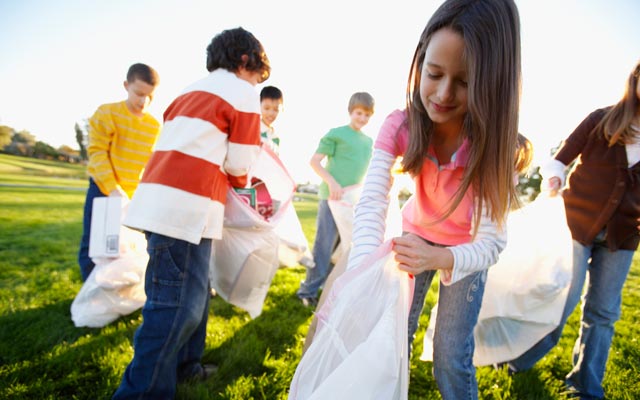 Tomorrow on Earth Day, I encourage you to take a moment to reflect on the many ways our everyday actions have an impact on our planet and its resources – which sustain our lives. Here are some facts to consider, courtesy of EarthEcho.org:
Recycling one aluminum can saves enough energy to run a TV for three hours
Every day, American businesses generate enough paper to circle the earth 20 times
On average, a single supermarket goes through 60,500,000 paper bags per year
An automatic dishwasher uses less hot water than doing dishes by hand washing -- on average  six gallons less per cycle
Each time you open the refrigerator door, up to 30 percent of the cold air can escape
Plastic bags and other plastic garbage thrown into the ocean kill as many as 1,000,000 sea creatures every year
The United States is the number one trash-producing country in the world at 1,609 pounds per person per year. This means that 5 percent of the world's people generate 40 percent of the world's waste. Across the country, two billion plastic razors, a million and a half tons of paper towels, and 12 billion disposable diapers are thrown away annually
If you walk a mile along an average U.S. highway, you will see on average roughly 1,500 pieces of litter
Thinking about these facts inspired us to try something new. This Earth Day, Verizon is starting an 'Every Action Matters' movement. The idea is based on the concept that everything we do with environmental sustainability in mind as individuals can have a major impact as a whole.
So please, join us this Earth Day by taking a moment to choose the action you can take at work and at home, and pledge to make it happen tomorrow – because Every Action Matters.