Full Transparency
More of our content is being permanently logged via blockchain technology starting [10.23.2020].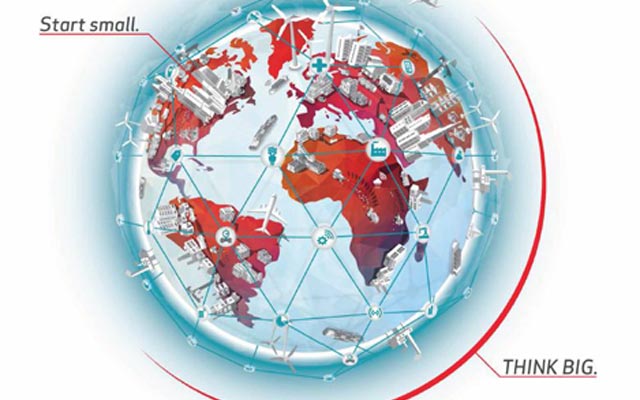 By 2020 we can expect 5.4 billion Internet of Things connections across the globe, up from 1.2 billion devices today. This is according to Verizon Enterprise Solution's newly released report, "The Internet of Things 2015."
The report identifies the key factors driving adoption, offers recommendations on how enterprises can plan for growth, and makes some predictions for how IoT will affect different sectors in the next 10 years.
Here are the highlights from this year's report.
What's IoT (and What's not)
The report begins by defining IoT: "machine-to-machine technology enabled by secure network connectivity and cloud infrastructure, to reliably transform data into useful information for people, businesses, and institutions."
For a solution to be considered a part of IoT it should demonstrate the "three A's":
Aware. A connected asset must be able to sense something about its surroundings (i.e. location, temperature, etc.). If it doesn't sense something, it's not IoT.
Autonomous. The data processed from a connected asset must be transferred to a central location or processing application automatically. Without connectivity, it's not IoT.
Actionable. IoT isn't just about gathering data; it's about using it to make actionable decisions in business processes. If the data is not actionable, it's not IoT.
3 Business Benefits You Can Rely on IoT to Deliver
The massive growth of IoT is being driven by a mix of technological, political and social benefits delivered to businesses:
Improved customer experience. IoT is helping organizations use data to predict customer behavior and increasing the delivery speed of goods and services (through telematics and asset tracking solutions).
Increased productivity. IoT is helping companies find new ways to grow revenue and deliver their services while improving operational efficiency.
Reduced risk. IoT is helping organizations meet regulatory requirements, improve employee safety and protecting remote assets (i.e., sensitive inventory, plant machinery and equipment).
Sector Insights: Think Big Picture
The future for IoT is lucrative, especially for the energy and utilities, manufacturing, public and transportation sectors. The report suggests, "For those setting out on their first IoT pilot programs — whatever industry you're in or type of asset you want to connect — never forget that you'll likely start small, but you should always think big."
Energy and Utilities
By 2025, more than 10 percent of electricity will be micro-generated by consumers and contributed directly to the smart grid.
Think small. Smart metering (connecting electrical, gas and water meters) can provide more granular data and reduce the costs of meter reading.
Think big. Smart grids (connecting assets in generation, transmission and distribution infrastructures) provide focused monitoring and greater user control.
Manufacturing
By 2025, manufacturers will get more revenue from services than from product sales.
Think small. IoT-connected alarms, door locks, cameras and tracking devices installed on plant, equipment and stock offer an easy way to help staff maintain security integrity.
Think big. Manufacturers are increasingly moving towards "servitization", where instead of selling products they contract to deliver outcomes.
Public Sector
Forty-six percent year-over-year growth seen in the number of IoT connections in the public sector.
Think small. Towns and cities can start with projects like smart streetlights, car sharing and smart parking. These cost savings can then be used to tackle pollution, upgrade infrastructure-like roads and subway systems.
Think big. Digital signage, connected CCTV cameras and fleet management solutions can enable emergency responders to coordinate activity in response to a disaster.
Transportation
By 2025, connected cars will reduce CO2 emissions in the U.S. by 10 percent or 200 million metric tons.
Think small. Fleet management can increase efficiency and asset management solutions can automate maintaining thorough chain of custody records for at-risk goods.
Think big. Intelligence built into vehicles (i.e. proximity and lane-alert sensors, automatic braking, automatic headlamps, etc.) are a big part of urban road safety.