Insight into everything: Exploring use cases for Digital Space Orchestration
Verizon's on a mission to help humans, machines and enterprises better understand and engage with the world around them by breaking down information silos and expanding situational awareness in real time.
Full Transparency
Our editorial transparency tool uses blockchain technology to permanently log all changes made to official releases after publication. However, this post is not an official release and therefore not tracked. Visit our learn more for more information.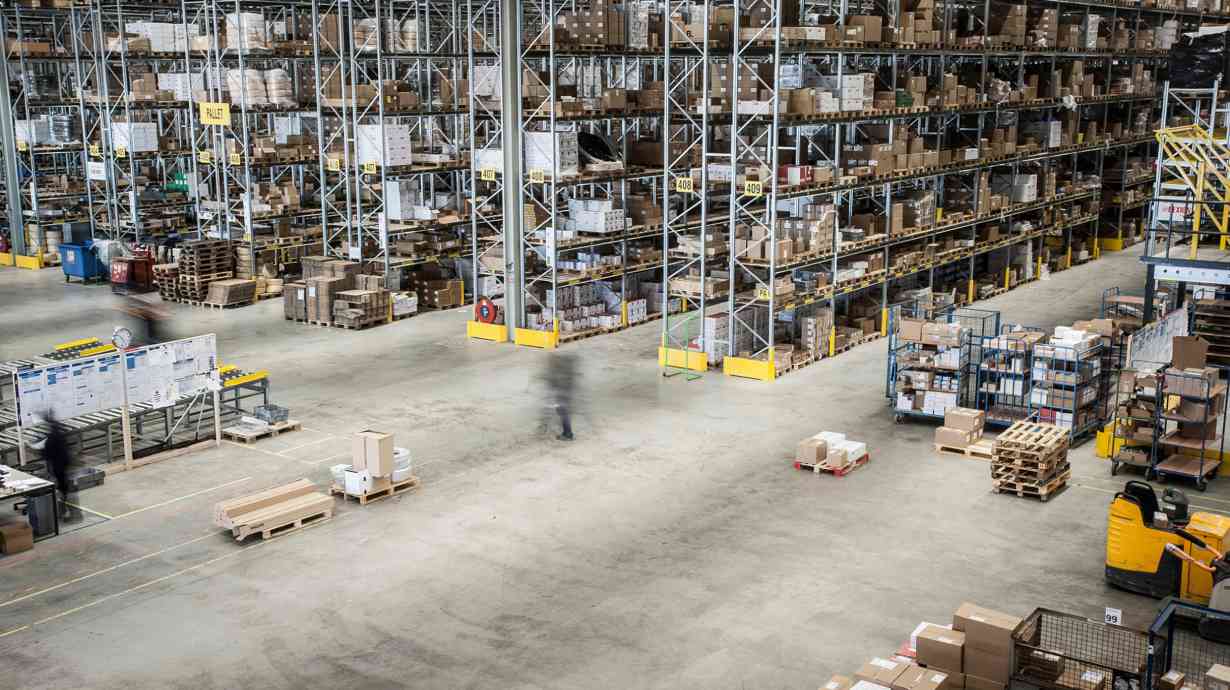 Wireless connectivity has given rise to a plethora of convenient devices and tools that boost the ability to do more with less, but it has also created new challenges. Our increasingly connected world needs well-orchestrated environments where a network of people, machines, software and sensors can communicate seamlessly. Orchestration, visibility and actionable insights are becoming necessary components of successful businesses, economies, and societies. They are central to new technologies that can help keep people safe, machines functioning, and enterprises running with increasing efficiency.
In part one of this three-part series, we explored how digital twins, location intelligence and contextual awareness have the potential to fulfill the promise of the fourth industrial revolution and redefine the meaning of "connected," and introduced the technology that brings them all together: Digital Space Orchestration.
In this second article, we dive deeper into Digital Space Orchestration and three potential areas of application —Private Spaces, Outdoor Spaces and Roadways —and highlight industries and use cases where Digital Space Orchestration can break down information silos, expand situational awareness with data and model operations in near real-time to help humans, machines and enterprise software systems better interpret and engage with the world around them.
What is Digital Space Orchestration?
Verizon is developing an open ecosystem Digital Space Orchestration platform that creates digital representations of spaces, leveraging Verizon's DNA in connectivity. Verizon's ability to leverage our best-in-class network, manage crucial data security and efficiently scale enables us to continue to develop the reliability and flexibility required to meet the future precise localization needs of an increasingly demanding enterprise market.
The Digital Space Orchestration platform brings together sensor fusion, Artificial Intelligence, 5G enhanced connectivity, edge and cloud computing collaborations, location technology and the ability to create 1:1 machine-readable Digital Twins of both indoor and outdoor spaces. Combining this technology helps not only map a space, but also to classify, monitor, track, manage and orchestrate activities in that space in near-real time.
This creates a new level of spatial intelligence enabling the situational awareness needed to orchestrate activities in complex spaces, facilities, connected autonomous vehicles, robots and people. It has the potential to dramatically improve the safety and efficiency of the world around us, by enhancing the ability to make smarter choices at the right time.
Automating processes, increasing efficiency and improving safety on the ground and in the air
Privately owned manufacturing facilities, distribution centers, hospitals, retailers, construction sites, and even theme parks are all examples of Private Spaces where Digital Space Orchestration can be implemented to automate processes in ways that promote efficiency and safety at every level.
Consider distribution center operations floor managers. It's their responsibility to ensure the assets in the warehouse are accurately recorded and tracked. On a regular period or cycle, the wrapped pallets, individual containers and boxes must be located, counted and barcodes or RFID tags scanned. This collected data is then reconciled with the inventory database record maintained by the site's automated warehouse management system (WMS). The primary objective is to maintain an accurate record of the items of interest in the warehouse. Today, the process of periodically scanning and recording what is on the floor and where, updating the warehouse management system to reflect reality and alerting operations of discrepancies, is labor intensive and inherently inaccurate.
Soon, enterprises will be able to leverage Digital Space Orchestration technology to dispatch a small fleet of autonomous mobile robots (AMRs) on a scheduled basis to perform the cycle count. This could be done during the lowest activity time window early in the morning to have minimal impact on operations. Robots equipped with cameras and other sensors could traverse the space while avoiding obstacles. The robots reference Digital Space Orchestration for the optimal routes to ensure they canvas the entire space ensuring all assets are accounted for. At each stack of goods, the robot uses sensors to place itself in the best position based on the information in Digital Space Orchestration, and best align to read the barcode or RFID chip via a reader on a controllable arm. The item, its type, location and code are sent to Digital Space Orchestration for storage.
Digital Space Orchestration shares this information with the automated WMS. The WMS reconciles the floor reality with its database of inventory and identifies any discrepancies. Errors, missing or out of place items are issued as work orders from the WMS to the floor operations to investigate or correct.
Digital Space Orchestration technology will help the managers of large private spaces, like warehouses, understand where all objects of value are at all times; meaning key stakeholders can understand in detail what's coming and going from the facility, confirm cycle counts match and ensure that delivery or shipping issues are caught immediately and reconciled proactively.
Utilizing this same concept, Digital Space Orchestration can help improve worker safety in the warehouse, with the ability to proactively identify hazardous situations and notify workers to help prevent accidents.
Improving communities to enhance the way we work, learn and live
The value of knowing where things are, spans from industrial settings to outdoor spaces. A living, digital model of a campus setting, industrial park, large venues and multi-modal transportation hubs will provide planners, operations, and safety managers new tools to optimize the placement of assets. This will enable the ability to react and adapt to changing conditions such as weather events, traffic flows and emergency response.
Digital Space Orchestration can also be leveraged for 5G network planning, multi-day city event management, augmented reality (AR) anchoring and localization services, to name a few use cases. As communities seek to address long-standing challenges and develop a sustainable ecosystem that improves the quality of life for everyone, Digital Space Orchestration becomes increasingly important.
Digital Space Orchestration paired with wireless technologies and advanced communication networks, will be essential components of new solutions designed to increase the safety of streets, improve air quality, plan for waste management, traffic flow and the delivery of basic utilities. To address these diverse and complex needs, Digital Space Orchestration offers insight and orchestration capabilities that enable users to identify and deploy best-in-class smart solutions and harness the data to realize value, reduce cost and continue to drive innovation.
Beyond just public and private spaces, Digital Space Orchestration will bring significant benefit to roadways, particularly in the development and deployment of smarter and eventually fully autonomous vehicles. To function safely and efficiently, autonomous vehicles will need to be able to accurately localize and position themselves, perceive their environments and objects within proximity (including lane lines, other cars, pedestrians, critical surrounding infrastructure and more), predict likely outcomes and plan safe navigation.
When it comes to keeping people safe, the digital world is the smartest place to innovate
With decades of experience and billions of dollars invested in providing the most advanced technology for our customers, Verizon believes that when it comes to keeping people safe, healthy and productive, the digital world is a smart place to innovate. In the last of this three-part series, we'll explore the future of digital twin and Digital Space Orchestration applications and where this evolving technology can take us.
Learn more about Verizon's Digital Space Orchestration: https://www.verizon.com/about/new-business-incubation