A family that codes together, grows together
Digital skills mean more opportunities; this New Orleans mother and son learned that firsthand through Verizon Skill Forward
Full Transparency
Our editorial transparency tool uses blockchain technology to permanently log all changes made to official releases after publication. However, this post is not an official release and therefore not tracked. Visit our learn more for more information.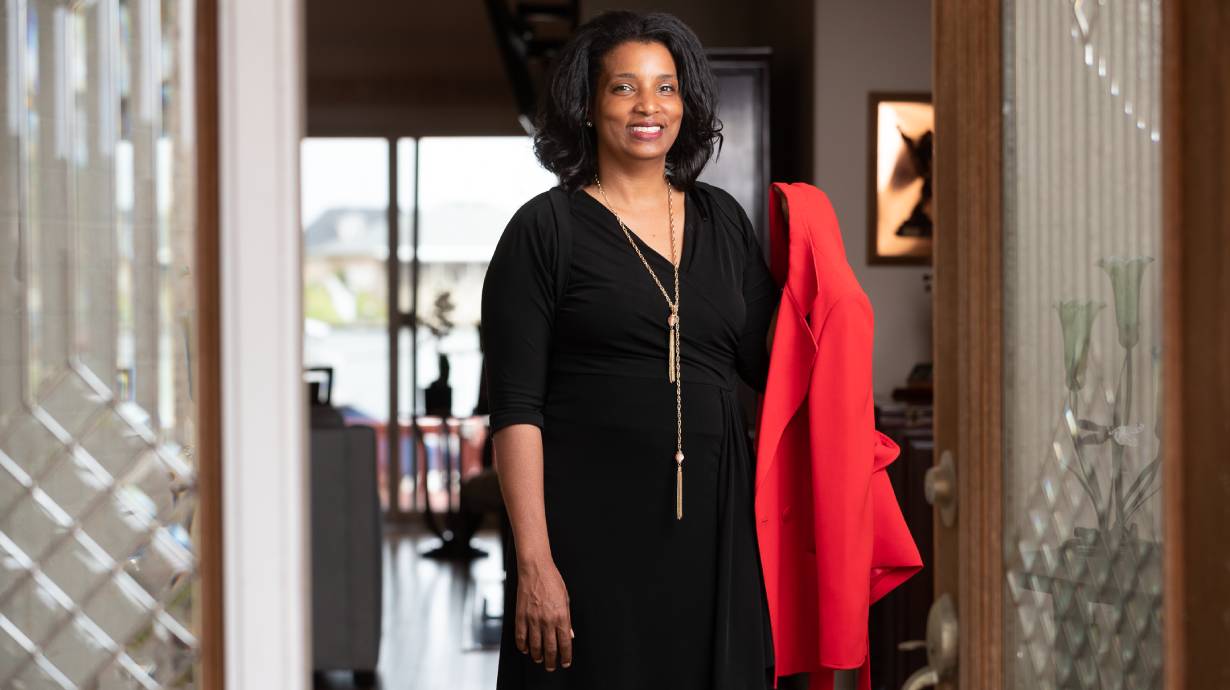 Lafondia Crutchfield had been working in a warehouse for a year when she stumbled across a video of robots moving cargo. "It looked like they were doing the job of four or five people," says Lafondia, who lives in New Orleans. Automation was soon going to make her type of work obsolete, she realized, and immediately started reimagining her life and career.
While scrolling online, she saw an ad for Verizon Skill Forward, a free virtual training program that upskills and re-skills people for a variety of tech careers. Lafondia thought the 12-week Junior Web Developer boot camp might help make her employable in a new, growing industry. While she learned coding skills such as HTML, CSS and JavaScript, Lafondia says the soft skills were just as valuable to learn.
"Verizon Skill Forward taught mindset skills, communication, and how to work in teams, as all the tech jobs are team-based," she says. "This gave us a more realistic view of what to expect."
The staff, including passionate and available instructors, as well as a career and life coach, were a big plus for Lafondia. "I was very surprised about the life coach," she says. "I've never been in a program that offered that."
A mom of three, Lafondia learns code, then brings along her son
While immersed in the program, Lafondia thought of her youngest son, 24-year-old Damon Crutchfield, an avid gamer and natural techie, and suggested he join Verizon Skill Forward, too. While the Junior Full Stack Developer program piqued Damon's interest, he was skeptical, as he already knew how to code. "I thought I already had enough to go out and get a job," Damon says.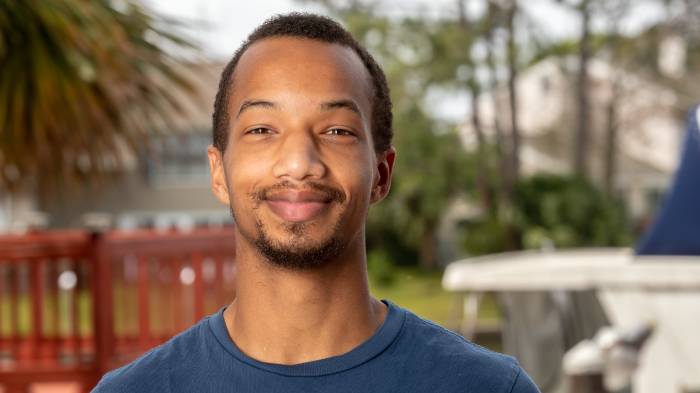 "I like learning about algorithms and data structures," says Damon, after completing the Verizon Skill Forward Junior Full Stack Developer program. "From there, you can build anything." Credit: Michael Cirlos
After a couple of weeks in Verizon Skill Forward, however, Damon was all in. Like his mother, he learned tech and life skills he hadn't imagined were necessary for future success. And, the parent-child dynamic reversed in beautiful fashion, as Lafondia gained a tutor in her son. "The program was kind of cool because I got to spend more time with my mom and help her learn," Damon says. "She had a lot of questions that I was able to answer for her."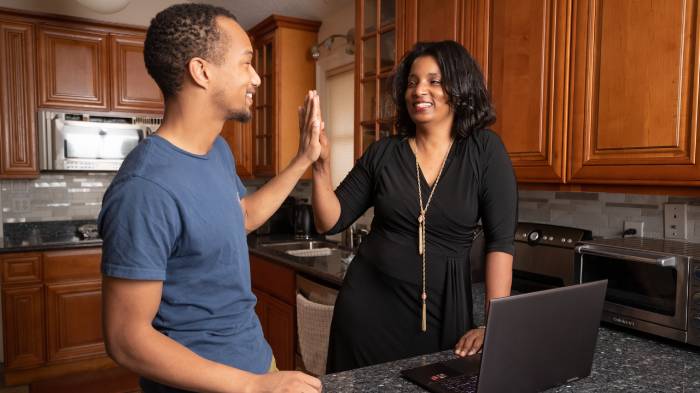 Damon and Lafondia working and coding together. Credit: Michael Cirlos
Lafondia says she is beyond proud of her son—and herself as a mother. Her prime motivation in life has been to provide her three children with more opportunity and financial security than she had at their age, but she hadn't pictured her son returning the favor. "It made me see him in a different light," Lafondia says. "As a mother you're always like, 'that's my child,' but then I started seeing him as a young man."
After completing the program, Damon landed a job as a Verizon Thrive Apprentice, and is getting hands-on training in front- and back-end web development. The Verizon Skill Forward learnings helped Damon overcome his on-the-job insecurities. "When I first started as a software engineer, I was concerned about not knowing enough," he said. "The skills I learned at Verizon Skill Forward helped me with this. I have gained more confidence—and the tools to learn."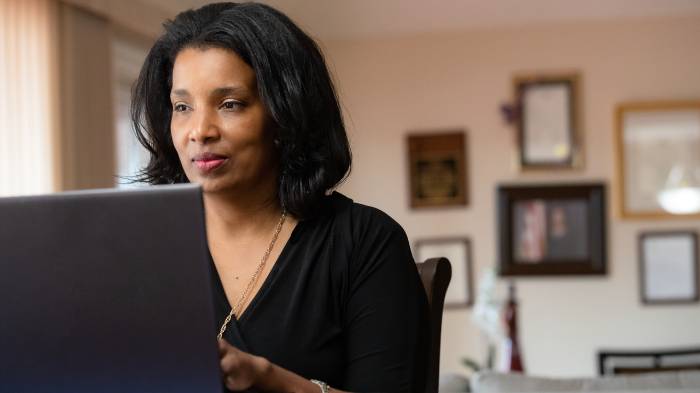 "The Verizon Skill Forward instructors assist with helping you find a job by posting job openings and providing meetings with companies," Lafondia says. "They helped me to stay focused and positive." Credit: Michael Cirlos
Today Lafondia is on a quest to land a job where she can put her new skills to use, ideally in biotechnology and artificial intelligence. "I am fascinated by how technology can help people who may have disabilities," she says. "Watching older people in my family struggle to do things for themselves, I'm interested in creating an app that helps them manage their lives. I'd like to help people with artificial limbs as well."
She and Damon have also gotten one of her older twin sons interested in Verizon Skill Forward.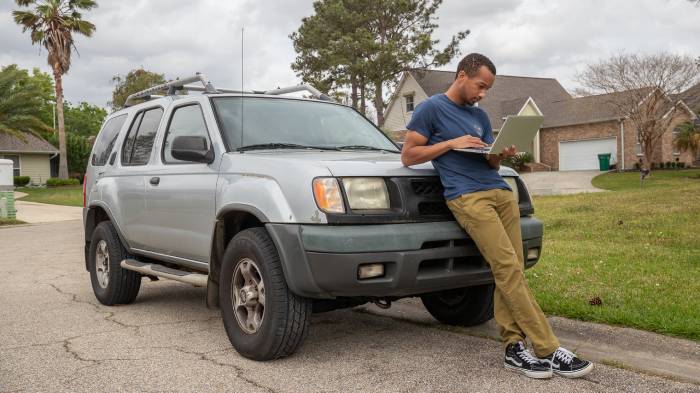 With new tech skills, Damon Crutchfield wants to develop innovative solutions for transportation that are better for people and the environment. Credit: Michael Cirlos
Damon also has visions of improving the world with his Verizon learning. The full stack developer plans to run his own artificial intelligence company in the future. "I want to change world infrastructure," Damon says. "And make it all more natural and livable."
---
Verizon Skill Forward is a partnership with nonprofit Generation USA that aims to close the opportunity gap for American workers and expand access to digital skills for careers in tech. Some graduates are invited to participate in the Verizon Thrive Apprenticeship Program. Apprentices work for Verizon managers while also receiving one-on-one coaching and continuing education through a partnership with Multiverse.