FiOS1 to Offer N.J. and L.I. FiOS TV Customers Local High School Sports Championship Games On Air
Full Transparency
More of our content is being permanently logged via blockchain technology starting [10.23.2020].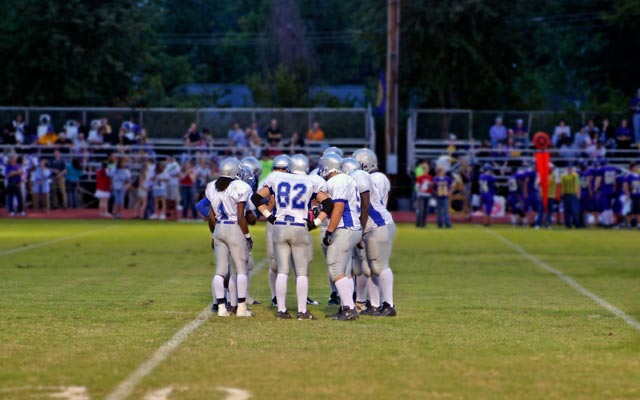 NEW YORK – Starting Friday (Nov.1), FiOS TV subscribers on Long Island and in Northern New Jersey will have access – on air, online and on demand – to top high school sports programming on FiOS1 Long Island and FiOS1 New Jersey, Verizon's hyper-local news channels available on FiOS TV.
Thanks to a recent agreement between FiOS1 Long Island and Section VIII and Section XI of the New York State Public High School Athletic Association Inc., FiOS1, Channel 1 on FiOS TV, will be the only linear television channel to offer Nassau and Suffolk County high school playoff and championship games. Featured games will air at 7:30 p.m. on Wednesdays, Fridays and Saturdays, with replays throughout the weekend. Games also will be available through FiOS TV's video-on-demand service in the FiOS1 Local Zone folder and online at http://www.fios1news.com/longisland/.
Through its partnership with the Star Ledger/NJ.com, FiOS1 New Jersey will offer 19 football and 12 boys and girls soccer championship games for Verizon FiOS TV customers in northern and central New Jersey. 
FiOS1 New Jersey, Channel 1 on FiOS TV, is the exclusive television rights holder for all New Jersey high school state championships and the official television broadcaster of the New Jersey State Interscholastic Athletic Association. Featured games will air at 7:30 p.m. Wednesdays through Sundays. Games also will be available through the FiOS TV's video-on-demand service in the FiOS1 Local Zone folder and online at http://www.fios1news.com/newjersey/.
"For fans of high school sports, there is no better place to tune in than FiOS1 for high school championship games," said Orlando Martinez, FiOS1's director of local sports programming. "Our strategic partnerships and agreements continue to solidify FiOS1's position as the leading provider of local high school sports programming in New Jersey and on Long Island."
FiOS1 is part of Verizon's FiOS TV service, which is delivered over the nation's largest digital, all-fiber network, offering more than 590 total channels – including more than 160 high-definition channels.
FiOS TV includes an industry-leading 70,000 monthly video-on-demand titles (thousands of which are free), including more than 25,000 in HD, and next-generation interactive services including an advanced interactive media guide; social networking, news and entertainment widgets from Twitter, Facebook and more; DVR management via broadband or cellphone; and more.
In addition, FiOS TV customers have online access to thousands of movie titles and TV shows through Verizon's Flex View and FiOS TV Online services. Flex View allows FiOS TV customers to rent or purchase more than 50,000 movie titles and watch them on their TV, online and on a growing number of mobile devices including smartphones and tablets.
For more information about FiOS1, visit www.fios1news.com.
Verizon Communications Inc. (NYSE, Nasdaq: VZ), headquartered in New York, is a global leader in delivering broadband and other wireless and wireline communications services to consumer, business, government and wholesale customers. Verizon Wireless operates America's most reliable wireless network, with more than 101 million retail connections nationwide. Verizon also provides converged communications, information and entertainment services over America's most advanced fiber-optic network, and delivers integrated business solutions to customers in more than 150 countries. A Dow 30 company with nearly $116 billion in 2012 revenues, Verizon employs a diverse workforce of 178,300.  For more information, visit www.verizon.com.
####