Government Affairs Exec Honored by the Executive Women of New Jersey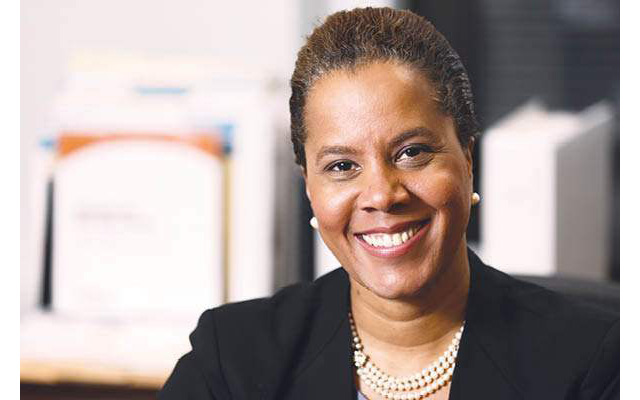 The Executive Women of New Jersey has honored Leecia Eve, Verizon vice president of government affairs for the New Jersey-New York-Connecticut region, at the organization's Salute to the Policy Makers awards dinner.
The biennial event, held May 8 at the Hilton East Brunswick, honors women who are members of boards of directors or who hold senior executive management positions and guide policy in major companies, academia, nonprofits and government.
Eve was one of 32 women executives from the private and public sectors honored by the EWNJ. The evening's keynote speaker was Barbara Corcoran, real estate entrepreneur and business expert, known for her appearances on the TV show "The Shark Tank."
"This was a tremendous honor, and one that reflects positively on Verizon and its strong record of supporting the advancement of women in business," said Eve. "I'm proud to work for a company like Verizon that is a recognized leader in this area."
Proceeds from the awards dinner are used to fund scholarships for women enrolled in graduate programs in New Jersey's institutions of higher learning as well as other programs to advance women. Since the scholarship program's inception in 1986, it has provided more than $1.2 million in scholarships to more than 400 outstanding New Jersey women.