Full Transparency
More of our content is being permanently logged via blockchain technology starting [10.23.2020].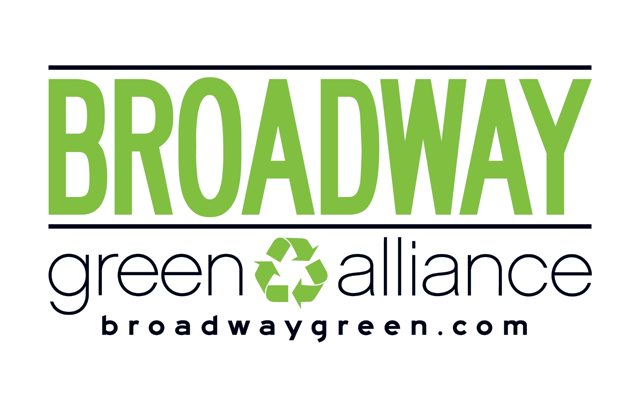 For the past five years, the Broadway Green Alliance (BGA) -- an industry initiative that educates, motivates, and inspires the entire theatre community and its patrons to adopt environmentally friendlier practices -- has been working to green-up Broadway. Besides working with theatre owners to replace all of their roof and marquee lights with energy-efficient bulbs, we now have a backstage liaison at nearly every Broadway show, operate a free binder exchange, circulate information on greener, better practices for all areas of theatre, and hold recycling collection drives four times a year. 
For our next drive we are thrilled to be partnering with Verizon and the NFL Environment Program on a January 8th Electronic-Waste Recycling Rally in Times Square. Take a look at our website, BroadwayGreen.com, for event details as well as lots of resources and useful links.
When we hold electronic waste drives we always save all iPods for our friends at the Broadway Alzheimer's iPod Drive.  This inspiring program, started by Broadway musician Dave Roth, puts iPods into the hands of area Alzheimer's patients through the Music and Memory Foundation (musicandmemory.org). The iPods are loaded with music familiar to these patients and what happens when these patients hear the music they remember is amazing.  As Dave explains,
"My mother spent her life devoted to conducting her folk choir in church for nearly 35 years. Unfortunately she has slipped into the fog of Alzheimer's disease. She has not only lost memories but also the ability to speak. Using Music & Memory's idea of personalized music, I decided to bring the music back in her life. The results were astounding because she surprisingly was able to recall lyrics and use words that my family and I hadn't heard her use in years! "
Witness this first moment when Dave brought music to his mom.
Dan Cohen, the founder of the non-profit Music and Memory, explains:
"Although it doesn't work for everybody and it is not a cure, it is turning out to be pretty powerful medicine for persons with dementia and others facing cognitive and physical challenges. Re-connecting nursing home residents with "their" music improves mood and enjoyment, increases sociability, enhances cognition, and reduces agitation."
Take a look at this clip from the movie "Alive Inside" about using iPods with Alzheimer's patients. I guarantee you'll be moved.
Dave Roth elaborated:
"Not only does the patient benefit but the families also feel the rewards from the therapeutic process of reminiscing about their loved ones' favorite music of their past. It brings families together at a time when they already feel the impacting loss of their loved ones. The Broadway community has banded together and continues to ask everyone to donate their new or used iPods and to remember that 'every used iPod can bring back a lifetime of memories!"
iPods collected at the January 8th event will go to Music and Memory to provide New York area nursing home residents with iPods with personalized playlists. Currently there is a waiting list of hundreds of residents who are waiting to enjoy their music. Please help by donating a new or used iPod.
See you on January 8th in Times Square!
Happy Holidays,
Broadway Green Alliance