Full Transparency
More of our content is being permanently logged via blockchain technology starting [10.23.2020].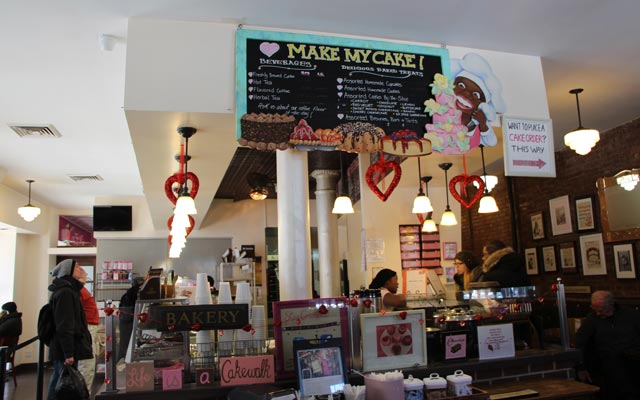 Dave Levesque, owner of Brewed Awakenings in Rhode Island, relies on Verizon FiOS® for powering in-store entertainment, Wi-Fi for customers, inventory management, marketing and back-office needs. With four current locations — and a fifth opening soon — total integration of our products has helped his company grow.
"Verizon allows us to operate as a big company, even though we're still a small mom and pop operation," Dave says. "The FiOS service we have in our stores is a valuable added benefit for our customers, who want free Wi-Fi access, and it gives my management team the reliability it needs so they can focus on providing the best service. FiOs has been an integral part of our growth at Brewed Awakenings over the years."
Connecting You to Your Customers on Social Media
JoAnn Baylor, a Verizon small business customer, owns Make My Cake bakery in Harlem, New York. JoAnn depends on our network to help Make My Cake instantly connect and engage with their customers on Facebook and Twitter. "Verizon FiOS service provides us with the means to communicate and keeps our fans and followers in the know," says JoAnn.
In the 18 years her bakery has been in operation, JoAnn has seen her business grow significantly and she has expanded it to make more wedding cakes. "Brides are definitely on the Internet looking for everything from their wedding dress to their wedding cake," she says. "So we've been able to tap into that. It's an important part of growing that business, and it has paid off." And our fast, reliable network has been there to help.
 
Providing Integrated Services for Your Small Business
Small businesses that partner with us receive access to our many complimentary services:
No matter the size of your company, we're here to help. We offer a comprehensive suite of products that enable small businesses to succeed, including broadband, voice, video, wireless, security suite, system backups, website templates and more.