How 3 Verizon small business grant recipients applied their $10,000, and boosted their companies
Three entrepreneurs share how they utilized the $10,000 grant — and the free courses — through Verizon Small Business Digital ready to boost their business in remarkable ways.
Full Transparency
Our editorial transparency tool uses blockchain technology to permanently log all changes made to official releases after publication. However, this post is not an official release and therefore not tracked. Visit our learn more for more information.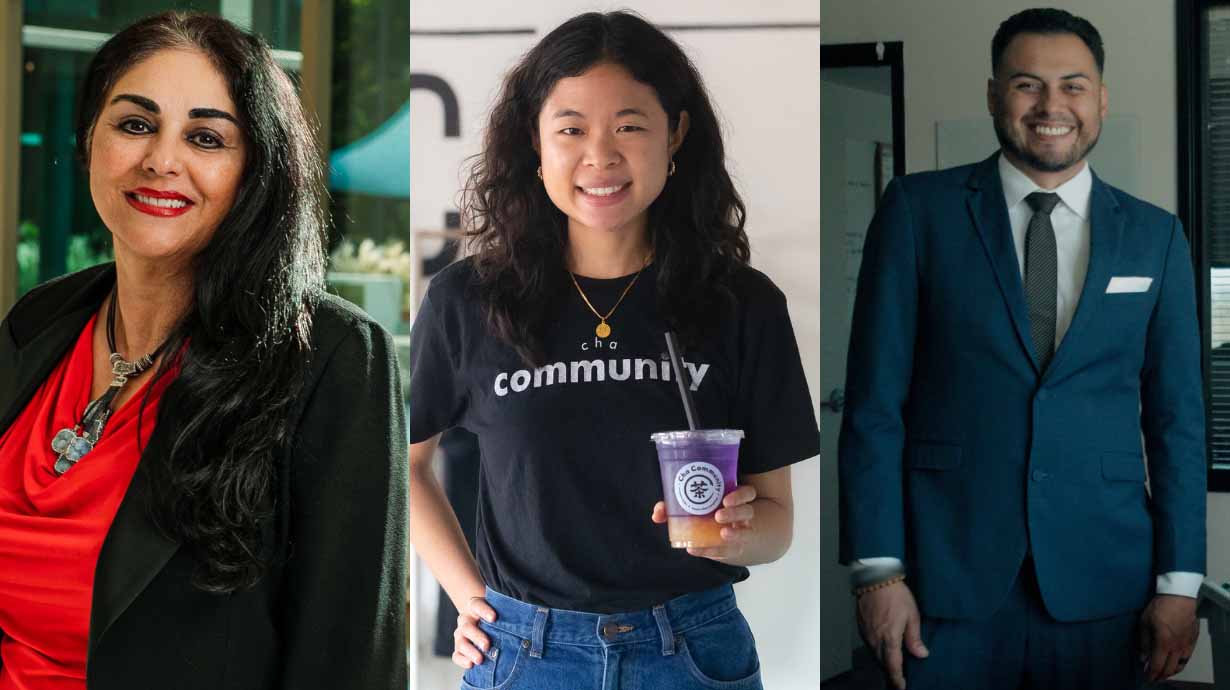 Verizon Small Business Digital Ready is dedicated to helping small businesses thrive in the digital economy. As part of that initiative, and in partnership with the national community development non-profit LISC, Verizon is offering small business owners a chance to apply for $10,000 small business grants. In 2022, Verizon has committed to fund more than $1M in grants, exclusive to Small Business Digital Ready users. Here, three of them share how they applied their funds — and new learnings from the Digital Ready courses — to boost their businesses in remarkable ways.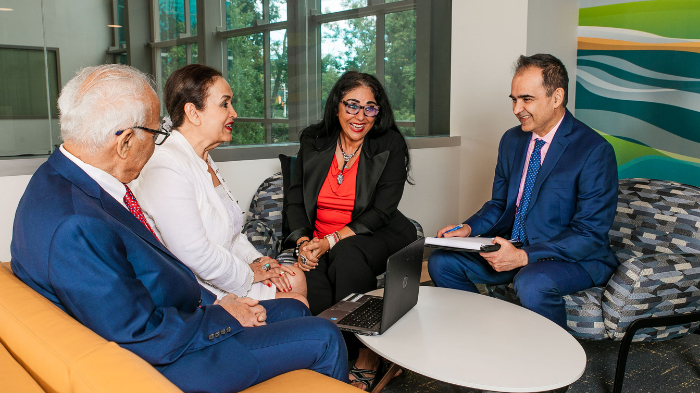 Ahmad and Ency Moghaddam (left) are owners of the ASM Educational Center in Rockville, Maryland, along with their daughter Azita (right) and son Hamed (right). Credit: Tania Fernandez
After immigrating from Iran to the U.S., Ahmad and Ency Moghaddam founded the ASM Educational Center (ASM) in 1992 along with their adult son and daughter in Rockville, MD. Since then, the family business has trained more than 38,000 professionals in IT, as well as other technical skills. "We are proud of our legacy and the opportunity to help so many people," says Ency.
Due to the pandemic, the center's clientbase contracted and shifted their in-person courses to virtual instruction. Azita Moghaddam, Chief Customer Officer and daughter of Ency and Ahmad, was actively helping the business transform when she applied for and got the Digital Ready grant.
Q. How was the grant helpful in supporting ASM?
A. To be honest, that win felt so good and confirmed for us that we were still on track. With the grant, we also put a bit more capital into our overall operation to maintain the customer-facing office and supplement instructor salaries. ASM is now charting new levels of success and expanding vital programs, including career skills training to Afghan refugees.
Q. Did the other Digital Ready resources help ASM?
A. I took several courses that covered revenue generating activities, procurement pathways for MWBEs, and business planning. I felt a mental shift after completing the Planning for the Unexpected: Building Resiliency Into Your Business course. I'm now more excited to embrace the future and accelerate a continuity plan for the family business.
Q. What would you say is the key to making a family business work?
A. Loving and supporting each other unconditionally and knowing that we are truly living our motto, changing lives through education. That's the reason we work hard every day and why my 89-year old dad still comes to work to inspire all our students, especially our youth.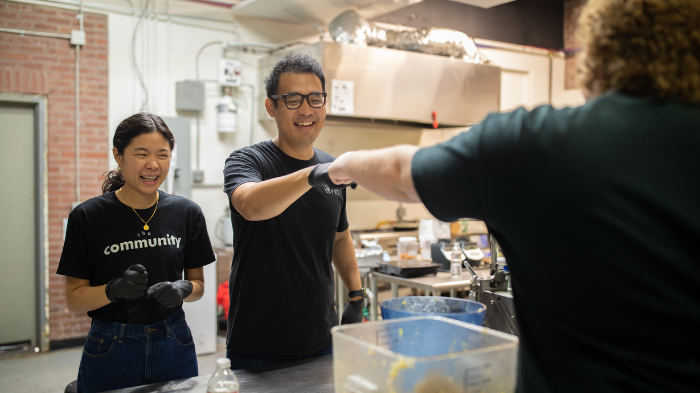 Devin Li and Jaja Chen are co-owners of Cha Community in Central Texas. Credit: Michael Cirlos
Jaja Chen and Devin Li started their premium dumpling and boba tea company, Cha Community, in 2018.  The business is based in Waco, Texas and focuses as much on building community as creating tasty goods. Chen and Li were in the midst of opening their second café when the pandemic struck, inspiring Chen to go after the grant.
Q. How did the pandemic impact the opening of your new location?
A. Initially things were going according to plan. But when construction costs skyrocketed we found we needed more funding to complete the project.
Q. How did the grant help Cha Community at that pivotal time?
A. The grant was a game-changer for our small business. We had challenges with navigating COVID-19 federal relief dollars, and as a result had limited cash flow as the pandemic put pressure on our business. With the help of the Verizon grant, we were able to finish building out our boba tea café in Temple, Texas without taking on more debt. It was just the help needed to offset construction costs and keep the project flowing. We successfully opened in March 2022.
Q. How is business going?
A. Downtown Temple has truly welcomed us and been an immense support for us. Our focus now is increasing catering and food truck pop-up events throughout the communities we are a part of. We are also increasing leadership development within the company and planning to grow Cha Community throughout Central Texas.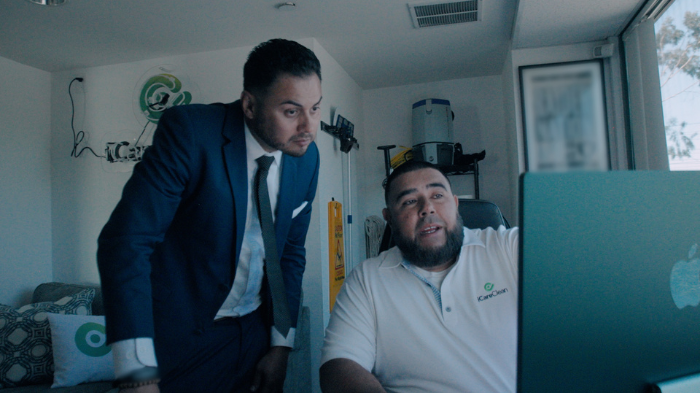 Joe Alvarez (left) and Erick Casillas (right) are co-owners of iCareClean in Los Angeles, California. Credit: Miguel Alvarez
Joe Alvarez and Erick Casillas launched iCareClean in Los Angeles, CA, in 2016. In just six years, they grew the office-cleaning business from a single client to more than 100, and expanded to include event cleanup services. The pandemic caused difficulty for the entrepreneurs as client offices closed and demand for cleaning dropped dramatically. Fortunately, Alvarez and Casillas had been working with LISC, where they both gained new business skills and also learned about Verizon Small Business Digital Ready. Alvarez applied for and received the $10,000 grant.
Q. How did the grant help your company during the pandemic?
A. Once the pandemic hit, we had to change our way of thinking. After taking Verizon courses and getting the grant, we invested in our digital marketing strategy. Our approach became more Google ads in online search results, as well as social media.
Q. What was the impact of your digital marketing investment?
A. One search engine campaign allowed our business to be ranked on various neighborhood-related searches. That resulted in 20 additional customers. The company is now on target to hit $3 million in revenue this year.
Q. What has success meant for you and your family? 
A. Owning a business and having the ability to care for and encourage growth and development for my two sons has meant everything.  My daily affirmations to them are to love, serve and forgive big. Always stay focused and have integrity.
Verizon Small Business Digital Ready provides free personalized courses, live coaching, networking, micro mentorship, and grant opportunities for eligible small businesses. To sign-up for this free program, click here.