The Power of NFT: How non-fungible tokens will change the content world
Full Transparency
Our editorial transparency tool uses blockchain technology to permanently log all changes made to official releases after publication. However, this post is not an official release and therefore not tracked. Visit our learn more for more information.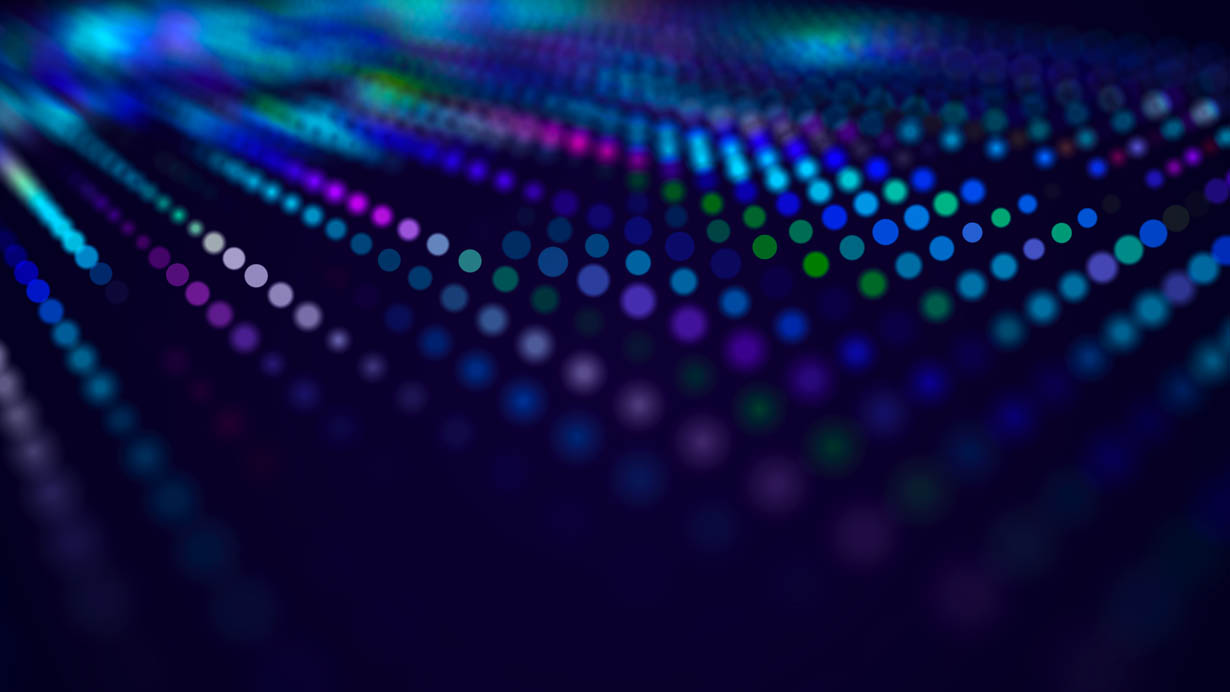 Non-Fungible Tokens (NFTs) are one of the most powerful concepts to emerge from blockchain technology: they can secure digital content, provide provenance, and encode conditional transactions--all embedded in blockchain. This embedded nature imbues NFTs with the immutability of blockchain: at a high level, each entry is cryptographically linked and collected in blocks, with each of those cryptographically linked in sequence.
Non-fungible tokens are each uniquely identified through a TokenID, owned by a blockchain account or wallet, and correspond with either a given asset or a defined collection of assets. These assets can be either physical or digital. Many different forms of data and metadata can be associated with each token. The TokenID is associated with one or more underlying assets at the moment of creation or "minting".
At a high level, NFTs can be thought of as electronic certificates for each unique asset or collection of assets. NFTs encode the provenance and other details about the asset they are certifying. 
We'll take a moment to review a few concepts and define a few terms useful in understanding the power of NFTs before continuing:
Immutable provenance: NFTs are immutable because of blockchain's cryptographic linking properties, and have provenance in that the transaction that creates the NFT and all subsequent transactions related to it are all in a linked list and discoverable by anyone with access to the blockchain.
True content ownership: an NFT held by a single wallet can only be owned by that user until traded to another user at their discretion. 
Conditional rules that ensure fair compensation: NFTs allow one to program conditions that, for example, can provide for a percent of secondary sales to flow to named producers and to distributors, covering costs and providing some amount of protection against third-party arbitrage that undercut primary sales.
Creator Economy: The creator economy emerged with influencers, but they have been highly dependent on the policies and algorithms remaining consistent on the 2.0 platforms used to build their influenced network. NFT, crypto marketplaces, and Decentralized Finance (DeFi) services combine to create an unfettered, low-friction creator economy much more potent than what was previously emerging.
A Brief State of NFT
The growth of this industry has been meteoric this past year. According to DappRadar's NFT Marketplace tracker, NFT 30-day trading volume for just the top five marketplaces is over $2.8 billion as of August 25, 2021. In 2020, the revenue from all NFT marketplaces for the entire year was $250 million. As of this writing, more than 470,000 unique blockchain wallet addresses transacted in the last 30 days on the top five marketplaces.
Earlier in the year, NFTs were dominated by sports highlights and trading cards as well as GIF-animated artwork, like the 'CROSSROADS' animated GIF that sold at auction for $6.6M. However, in the second half of the year, multiple market segments have emerged, with the biggest driver being digital collectibles. NFT-linked assets created this year include movies, music, fashion, virtual homes, gaming assets, avatars, virtual pets and more. These uses are just the beginning as new NFT concepts rapidly evolve.
One of the newer areas of this evolution are experiential NFTs, which will focus on fan experience and engagement instead of simply the valuation focus for many current NFTs.
To illustrate one of the ways NFTs can enhance fan experience, Verizon launched its first public beta earlier this summer during Game Changers 2021, a gaming event focused on elevating women and marginalized groups within the esports community, with our esports partner Dignitas. For this first content drop, we had NFTs of holographic captures of their talented all-female Valorant team each doing a victory dance, with a separate NFT linking their autograph. We did this during a live signing event over BlueJeans, Verizon's video conferencing platform. At this live event, the athletes applied their autographs to their AR captures and interacted with fans, doing on-demand dynamic autographs for randomly selected attendees. We think these types of innovative interactions between athletes, brands, content partners, and their fans will fuel NFT demand in the coming year.
Solving Two Significant Digital Content Dilemmas
Brands, celebrities, and content creators continue to make announcements regarding new forays into NFT content with strong signs of increasing activity and no indications of abatement.
NFTs can establish real value for Digital Content by creating and enforcing true scarcity.  Digital content is much easier to replicate than physical content, especially on open platforms. There's little to no distinction between a good digital copy and the original. 
NFTs, however, can identify the source digital asset, create a finite number of replicas from that source, and uniquely track each replica. Any app can see that creation data and confirm the finite number of replicas created by referencing the transaction that recorded their creation on a blockchain network. Now, an account or wallet that owns a particular numbered replica will know how many other similar replicas were created, thereby gauging the relative rarity. For example, if I have replica #107 out of 5000 total created, that means that there are only 4999 other users in the world that have a registered replica of the content.
The platform verifies the underlying content by using a unique digital fingerprint of its data using a mathematical operation known as a hashing algorithm. Content integrity can be further enhanced by combining this digital fingerprint with a record of a thumbnail image for reverse search identification in a well-known content registry.
Additionally, the NFT solves the Secondary Sales dilemma, wherein third-party sellers have traditionally been able to capitalize on selling products and content at the expense of the original content creators (think Game Stop selling and reselling games without the game creators seeing any of that revenue). In the NFT logic, the producer and any distributors can encode that a percentage of future sales flows back to them. The secondary seller still retains the majority of the sale of their asset, but the royalty allows the original producer to participate in any surge in the value of the assets over time.
NFTs are still emerging
Earlier this year, this nascent industry was on a rollercoaster ride of hype to disillusionment and back to hype again. During the trough of disillusionment in late spring, there was a raft of articles about the NFT Art Fad.
A slight retrenchment was predictable, though, while the market was flooded with quick copycat work or random content seeking a cash grab while the market was still rising. How deep the market would tumble would likely track with the quality of content and the unique experiences the next wave of NFT produce. Verizon's NFT approach emphasizes the experience portion, as showcased in our first public beta in June, connecting fans with their favorite eSports players and personally connecting with them for their digital autographs.
Most of the staying power, however, resides in the fact that the NFT solves challenges for creators, consumers, and distributors alike by providing immutable provenance, true content ownership, and conditional rules. Furthermore, it bridges content domains with crypto markets, creating the foundation for a robust creator economy.
The NFT, or a close permutation of the technology, is more likely to be the future of content than a momentary fad. The technology energizes content creators, enhances networks and marketplaces, and most importantly, empowers customers and fan communities.
This is part one in a multi-part series on NFT's. In part two, we'll dive deeper into how they will revolutionize content.