How one engineer is helping thousands of urban teens find a passion for engineering
Full Transparency
Our editorial transparency tool uses blockchain technology to permanently log all changes made to official releases after publication. However, this post is not an official release and therefore not tracked. Visit our learn more for more information.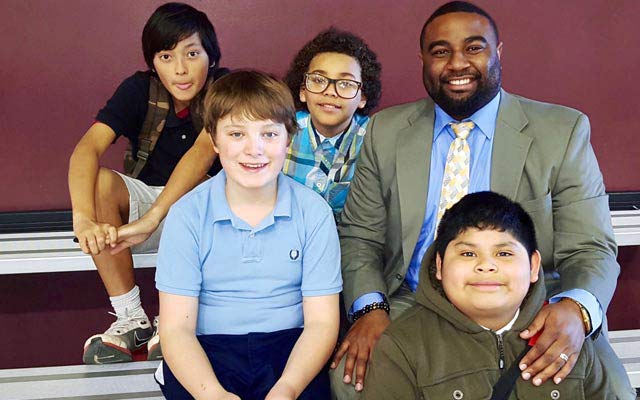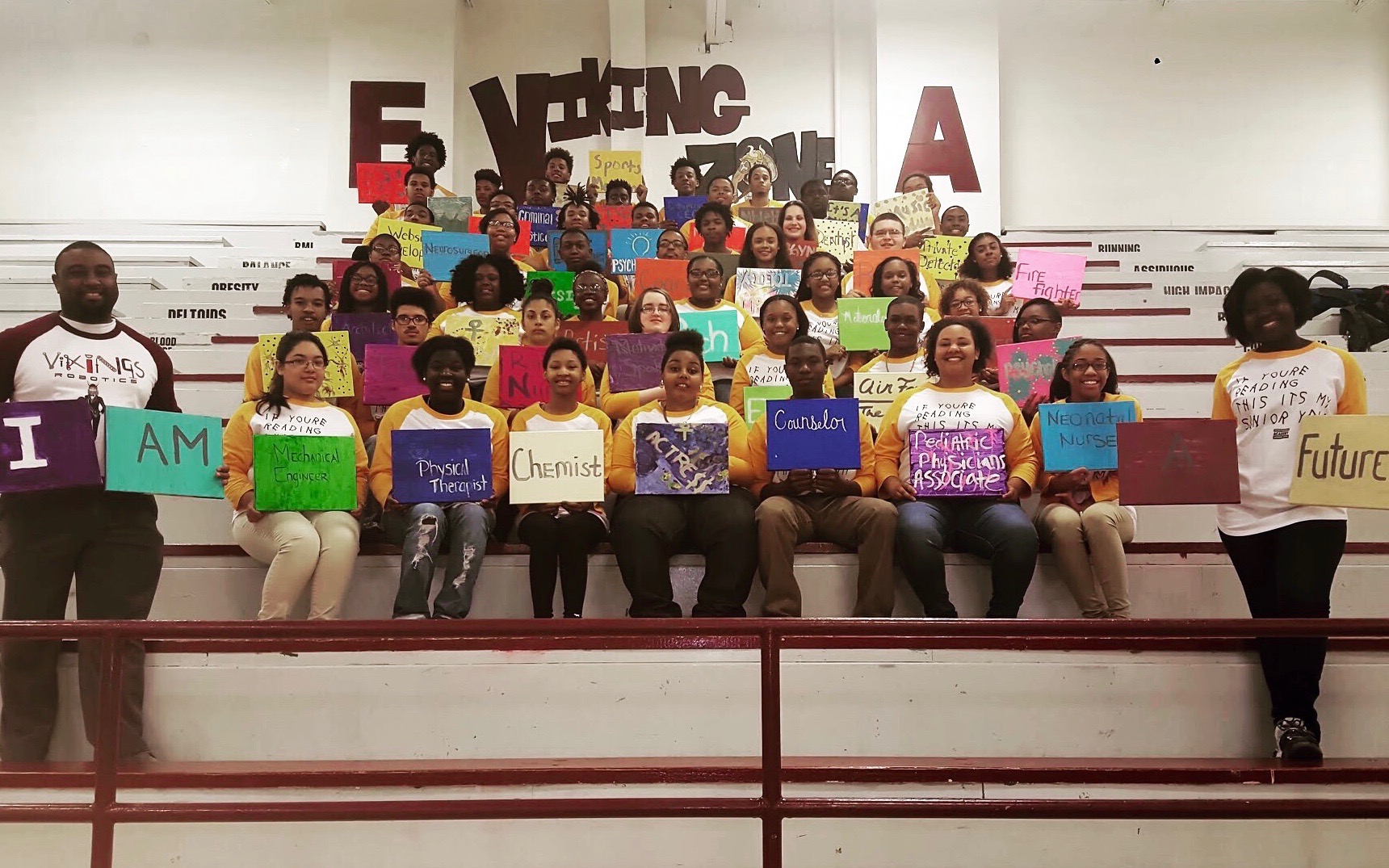 Darron Lamkin was the first in his family to graduate from college. He became an engineer, designing aircraft parts and supplies for military use. "I was pretty successful as an engineer. I made a lot of money, but I felt like I was called to do something greater," says Lamkin, 29.
"One day I was just talking to my computer like it was a person. I thought, 'This is really lonely. I am a people person. I have a need to impact people.'"
Having grown up in a low-income, single-parent home in Oklahoma City, Lamkin knew well the challenges of poverty, street violence, and lack of educational resources that the city's youngest residents often face. "I'm a first-generation college graduate. My mom had a ninth-grade education and I don't know my father. It doesn't matter what you come from. It just matters that you learn from it," he says.
Research has highlighted the profound effects that environment has on where Oklahoma teens end up. "High poverty rates, low academic achievement and high rates of trauma and maltreatment among children in Oklahoma further increase the probability children will become involved in the criminal justice system," according to The Oklahoma Institute for Child Advocacy.
For Lamkin, providing a positive alternative to this was crucial. "How can I use my engineering background to expose people to things other than athletics and drugs?" he asked himself.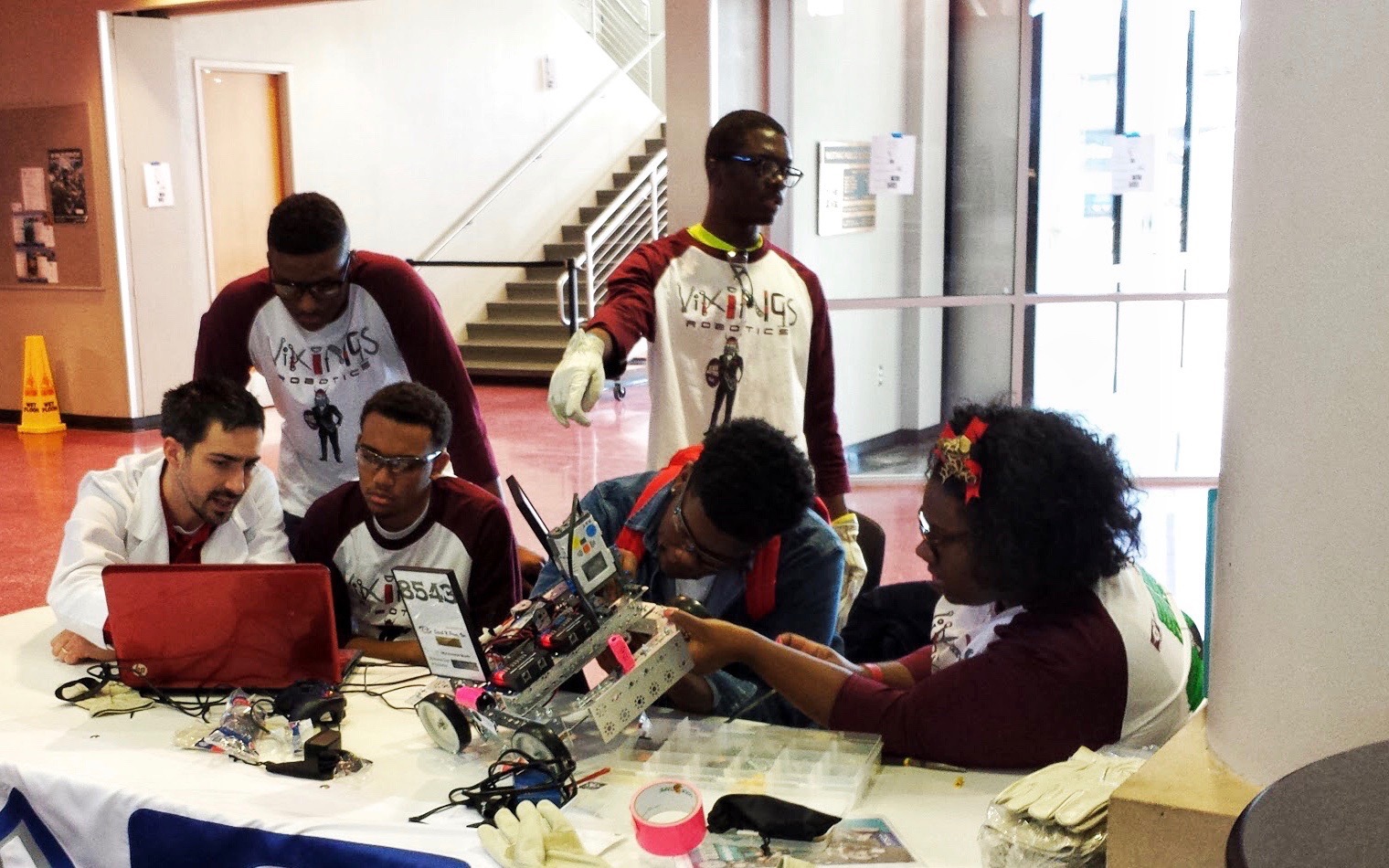 In 2010, he began teaching hands-on engineering workshops to teenagers in Oklahoma City through his newly founded organization, Class Matters. "I wanted to be the organization that interceded before the juvenile detention center, before the mental health facility," he says.
In his workshops, Lamkin has taught students to turn everyday objects into engineering experiments -- transforming a water bottle into a flashlight, building mousetrap cars, making parachutes out of tissue paper, and heat warmers out of ice. At its start, Class Matters was funded solely by Lamkin and the money he'd saved up from his engineering job. He paid for all supplies and expenses out of pocket, living off a meager $323 a month to make ends meet.
But much of this changed at the start of 2016. Lamkin had sent a three-page info sheet about Class Matters to the Verizon Foundation, hoping to spread the word about his organization. When the company responded with an offer of a grant for $50,000, he was blown away.
"Verizon propelled me so quickly," he says. Class Matters has since invested in a 3-D printer along with model airplanes and cars students can build and experiment with. "It gave me access to resources I would never have been able to get before," he says.
Lamkin, who is studying for his PhD in industrial engineering at Oklahoma State, has reached 3,246 students through his workshops since 2010.
Sha Hicks, 14, a ninth-grader at Northeast Academy for Health Sciences and Engineering, has thrived in Lamkin's workshops. "In a regular classroom, if you need help, you would automatically get it, but here you have to challenge yourself," says Hicks. "You actually get to learn from your mistakes. You are pushed to do your best." 
That's Lamkin's goal precisely. Over the years he has mentored and watched students who previously struggled with their grades go on to colleges around the country.
"There's no greater feeling than seeing students going from throwing up gang signs to throwing up college degrees," says Lamkin. "My motto is: 'Don't put a glass ceiling on impact.' If they are willing to learn, I am willing to teach."