Intern experiences: Verizon's 2018 cohort sounds off
Insights from our most recent intern class.
Full Transparency
More of our content is being permanently logged via blockchain technology starting [10.23.2020].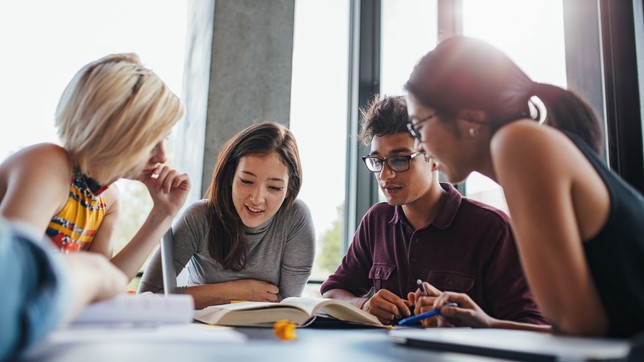 Verizon welcomes some of the best and brightest from across the country
to intern with us
. As this year's class went back to school, we reached out and asked them to tell us about the experience. Here's what they had to say:  
"I really enjoyed the satisfaction I received from completing my project. Seeing all my work come together, in the end, was great." - Joseph C. 
"My favorite experience was working on a variety of tasks that related to both majors, Computer Science and Electrical Engineering. I made some programs using Python programming language and I went over the code for those programs line by line...I also worked on a lot of different projects, some of them were for HQ and most of them were for my team that improved our network's performance widening the gap between the nation's largest and most reliable network and other carriers." - Syed A.
Others told us about how much fun they had, hanging out with their teams and attending events outside the office. But at the end of the day, this intern class focused on developing their career paths. This is what they shared: 
"My summer experience with Verizon prepared me for my next step in my career by allowing to understand the corporate environment." - Richenet L.
"Interning at a big company, such as Verizon, opened my eyes to the value of teamwork and broadening my people skills apart from the technical skills needed. No matter what I decide to specialize in, a major requirement is being open to change and learning new things from anyone on my team and not being afraid to ask for help." - Ruth A.
In addition to learning some valuable lessons along the way, they also found out what it takes to get ahead at Verizon. 
"I've learned that to be successful at Verizon, you must have the company credo at the core of everything you do, embodying integrity, respect, performance excellence and accountability." - Bianca L. 
"The ability to adapt to new technology and requirements quickly, and the ability to work effectively in a team." - Matthew N.