Midwest Spring Smartphone Photography Contest
Updated June 11, 2015
Congratulations to Pixie Sternquist, @pixstern, of Alexandria, MN on her winning shot for the #VZMidwestSpringContest: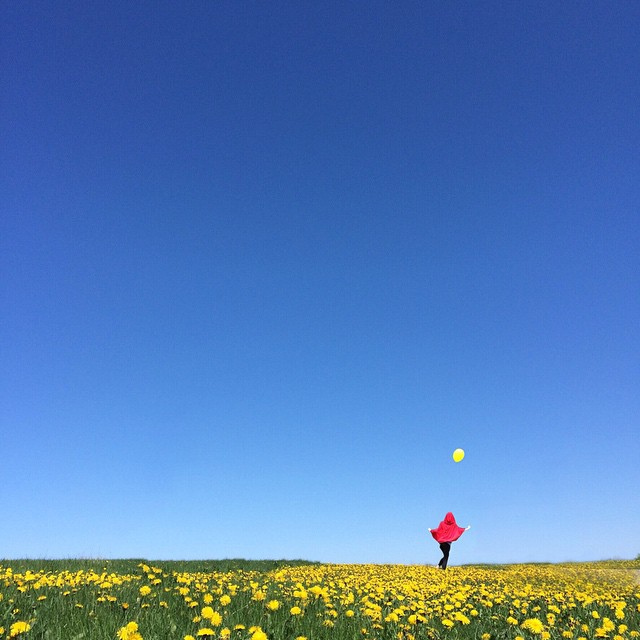 From May 15 – June 5, more than 430 photos were submitted via Instagram and Twitter that creatively captured the beautiful "Signs of Spring" for the first-ever Verizon Midwest Spring Smartphone Photography Contest.
Eric selected the winning shot based on three categories: creativity, beauty and theme.
"Everything about the image from Pixie says 'spring.' It's captured beautifully, with attention to the top tips I shared below for taking the best photos with your mobile device. It really lets the joy of the season shine through in a photograph."
Pixie will receive a Samsung Galaxy S6 smartphone as the grand prize.
Congratulations to Pixie Sternquist, and thank you to everyone who shared their photos of spring during the 2015 Midwest Spring Smartphone Photography Contest!
May is recognized as National Photography Month across the United States. To celebrate, Verizon is inviting residents 18 years of age or older in the 15-state Midwest area (see states listed along the left side of our blog) to submit your best smartphone photographs with images that convey springtime – think blue sky, thriving gardens and inviting shorelines.
Share your "Signs of Spring" Smartphone Photos
From May 15 – June 5, post your "Signs of Spring" photos to Twitter and Instagram with the hashtag #VZMidwestSpringContest. Minneapolis-based photographer and popular Instagrammer Eric Mueller will judge photos on the following criteria: creativity, overall beauty and capturing the "Signs of Spring" theme.
One grand prize winner will receive a Verizon Samsung Galaxy S®6 Smartphone (retail value: $599.99). See complete rules at the bottom of this post.
Top Tips for Capturing Spring
Eric provided his top four professional tips to help you capture the most eye-catching springtime smartphone photographs.
1. Keep it simple.
The eye is drawn to a clear, defined subject. Focus on the subject and remove clutter or other distractions. Pro tip: Use color to define your subject. A pop of color is immediately going to draw the eye and distinguish a focal point.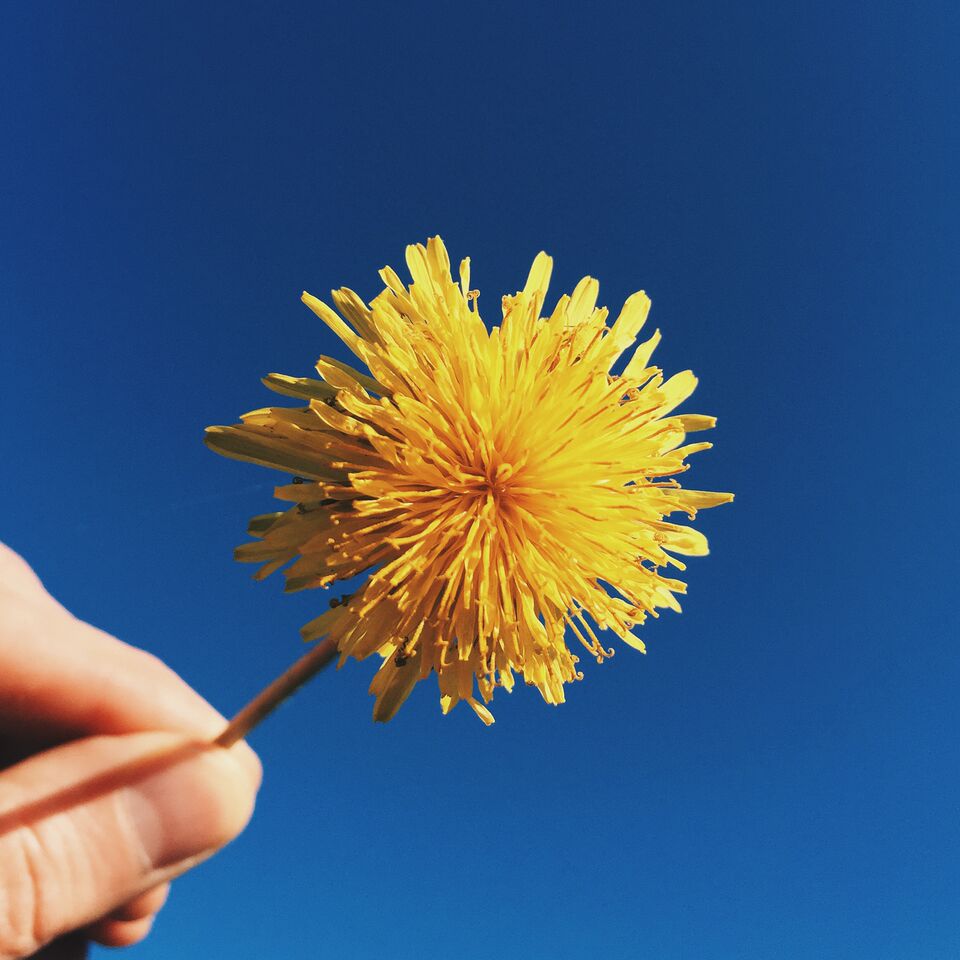 2. Shoot an unexpected angle.
Perspective can be refreshing. Look up, crouch down – move to capture the subject in an interesting way. Pro tip: The background can be the key to a powerful image, especially when shooting nature. You may have to change your stance to capture the perfect background.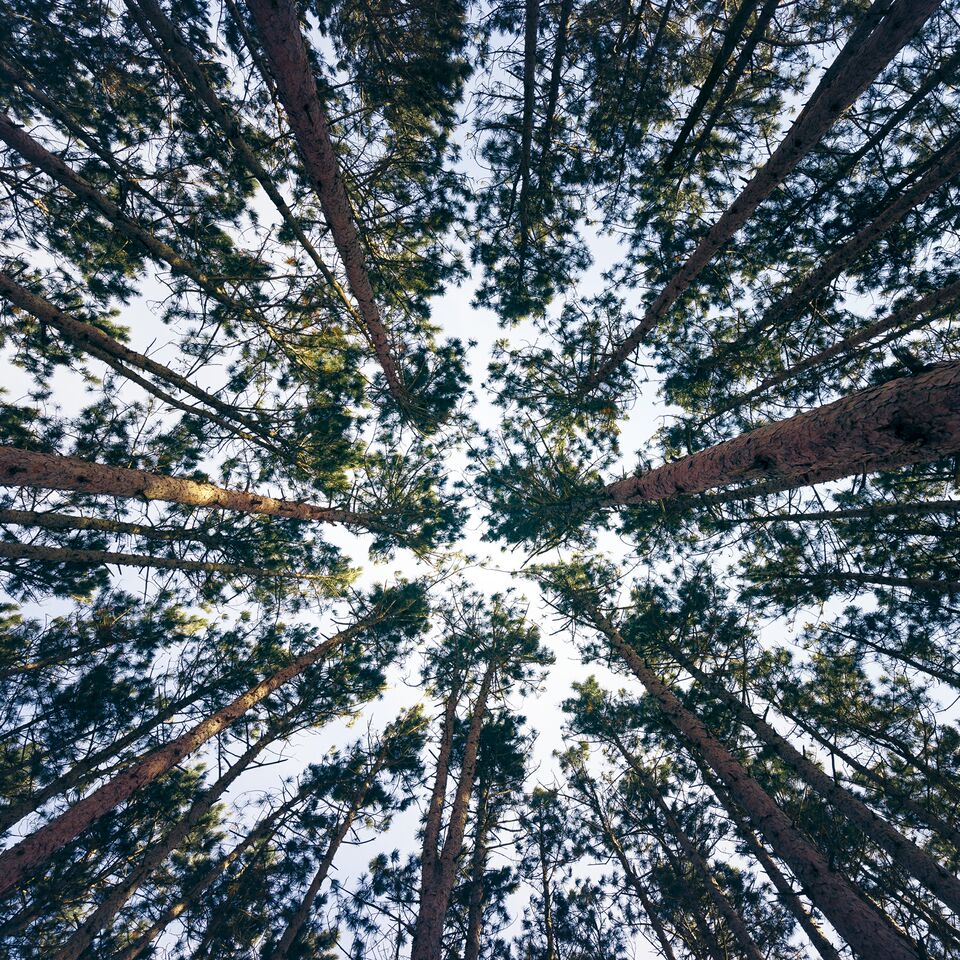 3. Make it human.
Any photograph is better when it invites imagination. Nature and landscape imagery can stand alone, but when viewers are able to insert themselves into a scene, it adds a trace of humanity. Pro tip: Transport the viewer into the image. In the picture below, the bow of the canoe instantly reminds anyone of a day on the lake.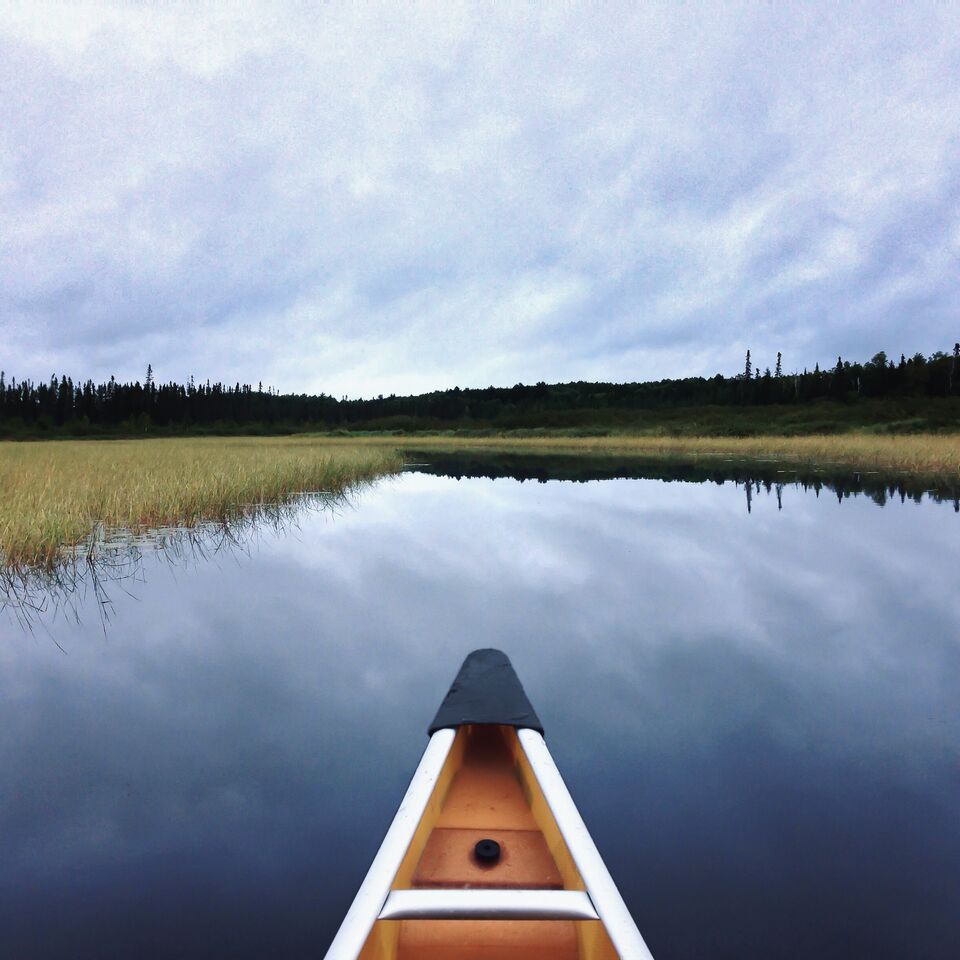 4. Use mobile apps.
It has never been easier to breathe life into a photo with just the click of a few buttons. Pro tip: These three photo-editing apps are essential:
Snapseed: use to crop and adjust brightness.
TouchRetouch: allows removal of unwanted objects from photos.
VSCO Cam: the go-to app for filters that bring a scene to life.
We want to know - what does your springtime look like?
Verizon – "Midwest Spring Smartphone Photography" Contest Official Rules
NO PURCHASE IS NECESSARY TO ENTER OR WIN.
A PURCHASE WILL NOT INCREASE YOUR CHANCES OF WINNING.
The Verizon "MIDWEST SPRING SMARTPHONE PHOTOGRAPHY" Contest ("Contest") will be conducted at the dates and drawing schedule as set forth in Table 1 below. YOU DO NOT NEED TO BE PRESENT TO WIN.
TABLE 1:
| | | | |
| --- | --- | --- | --- |
| Contest Entry Period | Drawing Date | Number of Winners | Provisional and Alternate Winner Notification Response Times |
| May 15, 2015 to June 5, 2015 | June 8, 2015 | 1 | 48 hours |
How to Enter: To enter the Contest, you may do the following:
VIA online entry: During the Contest Entry Period, eligible entrants may post a photo of Signs of Spring (as defined below) in the Midwest (as defined below) to Twitter or Instagram ("Social Media Entities") and tag it with #VZMidwestSpringContest hashtag ("Photo Entry"). Uploading to Instagram with the aforementioned hashtag and linking to Twitter is also acceptable. The person posting the photo will be considered an entrant into the Contest. Any personal information supplied by you to the Contest Entities (as defined below) will be subject to Sponsor's privacy policy posted at http://www.verizon.com/about/privacy/ and terms of service posted at http://www.verizonwireless.com. By participating in the Contest using the online method of entry, you authorize Sponsor to communicate with you by email, Instagram, and/or Twitter and to provide the Administrators with your email address, Instagram user name, and/or Twitter handle.
Eligibility: The Contest is open to legal U.S. residents 18 years or older who are residents of the following states: Indiana, Illinois, Iowa, Kansas, Kentucky, Michigan, Minnesota, Missouri, Nebraska, North Dakota, Ohio, Pennsylvania, South Dakota West Virginia and Wisconsin (collectively, "Midwest"). Void outside the U.S. and where prohibited. Employees of Sponsor, Administrators and each of their respective subsidiaries, affiliates, authorized agents, retailers, sales representatives, distributors, advertising agencies, and the immediate family of each, and all individuals (including, but not limited to, consultants, independent contractors, so-called "temporary employees," former employees and interns) who have, within the past six months, performed services for Sponsors, are not eligible to enter or win. "Immediate families" include spouses, grandparents, parents, children and grandchildren, whether by marriage, past marriages, remarriage, adoption, cohabitation, or other family extension. Non-eligibility will result in disqualification. Inappropriate Photo Entries will be ineligible. To be eligible, the Photo Entry must be public on Social Media Entities and must contain the hashtag #VZMidwestSpringContest. Photo Entries must contain images that convey springtime to the entrant ("Signs of Spring"). Once a completed Photo Entry is posted to Social Media Entities using the hashtag #VZMidwestSpringContest, the submitting user will be automatically entered in the Contest. All entrants must have a Twitter and/or Instagram account, which may be created without cost, and entrants must comply with the each Social Media Entity's Terms of Use and Privacy Policy.
All Photo Entries must be received by 11:59 p.m. CDT on June 5, 2015. Once submitted, Photo Entries cannot be withdrawn. Incomplete entries are void.
Photo Submission Requirements: To constitute a valid entry, a Photo Entry shall comply with the entry requirements of Section 3 of these Rules, and shall not:
Contain material that is (or promoting activities which are) sexually explicit, obscene, pornographic, violent, self-mutilation, discriminatory (based on race, sex, religion, natural origin, physical disability, sexual orientation, age, or otherwise) illegal (e.g. underage drinking, substance abuse, computer hacking, etc…), offensive, threatening, profane, or harassing;
Contain content that would be derogatory and/or insulting of any other Photo Entries, Verizon Wireless and/or its parent company and/or any of its affiliates, Verizon Wireless users, other users on Social Media Entities, or any of Verizon Wireless' products or services;
Contain content that refers to and/or is complimentary of any competitors of Verizon Wireless, or which is complimentary of and/or refers to any product competitive with any product of Verizon Wireless; and
Contain content that violates Social Media Entities' respective Terms of Service.
Prizes: Administrators will monitor the Photo Entries and they will select one (1) entrant as the winner, based on the following criteria: 1) Creativity, 2) Overall Beauty, and 3) Adherence to the Signs of Spring theme.
The winner will receive a Samsung Galaxy S®6 Smartphone, with an approximate retail value ("ARV") of $599.99. No wireless service is included and the device is compatible only with Verizon Wireless' network.
The ARV for all prizes in the Contest is $599.99.
Taxes, if any, are the sole responsibility of the winner. Prizes are non-transferable, non-assignable, and not redeemable for cash. Contest Entities, in their discretion, may substitute a prize (or prize component) of equal or greater value for any reason. Contest Entities are not responsible for any costs or services that may be required to use the prize, unless specifically included in the prize, including, without limitation, wireless services, transportation, meals, snacks, or beverages, etc. No more than the stated number of prizes will be awarded. Odds of winning depend upon the number of eligible entries received.
Selection of Winner: Winners will be selected on the date(s) and for the number of winners listed in Table 1 from all eligible entries received during the Contest Entry Period. Winners will be selected by the Administrator of this Contest, whose decisions shall be final and binding. The winner will be selected by the Administrator of this Contest based on the following criteria: 1) Creativity, 2) Overall Beauty, and 3) Adherence to Signs of Spring theme. The winners will be notified by Social Media Entities' private message service. To be selected, the winner's privacy settings on his or her Social Media Entity's account must allow for the user to be contacted in this manner. Provisional winners must respond to such notification within the time period set forth in Table 1 after the notification is sent or an alternate provisional winner may be selected from the remaining eligible entries. In the event that an alternate winner is not eligible or fails to accept the prize, the Sponsor may use or award the prize in any manner it deems fit.
Entries: Entries are unlimited. Administrator's computer is the official time-keeping device for the Contest. All entries become the sole property of the Sponsor, Social Media Entities and Administrators and receipt of entries may not be acknowledged. No mechanically reproduced or photocopied entries will be accepted. Lost, illegible, or incomplete entries will be deemed ineligible and disqualified. Sponsor and Administrator and their respective parents, subsidiaries, affiliates, directors, officers, employees and agents (collectively, "Contest Entities") are not responsible for late, lost, incomplete, misdirected, stolen, or damaged entries or for technical, hardware, software or telephone malfunctions of any kind, lost or unavailable network connections, or failed, incorrect, incomplete, inaccurate, garbled or delayed electronic communications caused by the sender or by any of the equipment or programming associated with or utilized in the Contest which may limit the ability to play or participate, or by any human error that may occur in the processing of the entries in the Contest or other failures of any sort, fire, epidemic, explosion, act of God, riot or civil disturbance, war, terrorist threat or activity, any federal, state or local government law, or any other cause not reasonably within Sponsor's control. Contest Entities are not responsible for printing errors in these Official Rules.
If for any reason (including, without limitation, infection by computer virus, bugs, worms, tampering, unauthorized intervention, fraud, technical failures, or any other cause beyond reasonable control of Contest Entities that corrupts or affects the administration, security, fairness, integrity, or proper conduct of the Contest), the Contest is not capable of being conducted as described in these Official Rules, the Contest Entities shall have the right, at their sole discretion, to cancel, terminate, modify or suspend this Contest, and select the prize winners from the eligible entries received prior to action taken, or as otherwise deemed fair and appropriate by the Contest Entities.
Indemnification: By entering the Contest, you agree to be bound by these Official Rules and by the decisions of the Contest Entities, which shall be final and binding. By accepting a prize, you hereby release, indemnify and hold harmless the Contest Entities and Social Media Entities from any liability, loss or damage incurred with respect to your participation in the Contest and the awarding, receipt, possession, and/or use or misuse of the prize.
By entering the Contest each entrant acknowledges and agrees that this Contest is in no way sponsored, endorsed or administered by, or associated with, Social Media Entities. BY ENTERING THE CONTEST EACH ENTRANT HEREBY RELEASES EACH OF THE SOCIAL MEDIA ENTITIES FROM ANY AND ALL LIABILITY, LOSS, DAMAGES OR CAUSES OF ACTION INCURRED (HOWEVER NAMED OR DESCRIBED) WITH RESPECT TO OR ARISING OUT OF THIS CONTEST.
General: By accepting a prize, the winner grants to the Contest Entities the right to use winner's name, likeness, image, voice, hometown, and biographical information in advertising, trade and promotion, including on the Internet or via wireless application protocol, without further notice, compensation or permission, except where prohibited by law. Winner and guest, if applicable, will be required to complete, sign and return an Affidavit of Eligibility and Publicity/Liability Release prior to the winner's receipt of the prize or the prize may be forfeited and awarded to an alternate winner. Government employees that win a prize may be subject to ethics and gift rules of their jurisdiction. The Contest shall be construed only according to U.S. laws. This Contest shall be governed by the laws of the state of MN without regard to its conflict of laws provision.
Twitter, Inc. and Instagram, Inc. are not sponsors of this Contest and have not authorized or otherwise sanctioned or agreed to this Contest and/or the use of their names and/or services for the purposes set forth herein.
Winners List and Official Rules: You may request the names of winners and official rules by sending a self-addressed, stamped envelope by July 7, 2015 to: Verizon's "Midwest Spring Smartphone Photography" Contest, 505 Hwy. 169 N, Suite 600, Plymouth, MN 55441.
Sponsor: Verizon Wireless, 505 Hwy. 169 N, Suite 600, Plymouth, MN 55441.
Administrator: Eric Mueller Photography, LLC, 2845 Colfax Ave. S. #405, Minneapolis, MN 55408