Mythbusters: The Internship Edition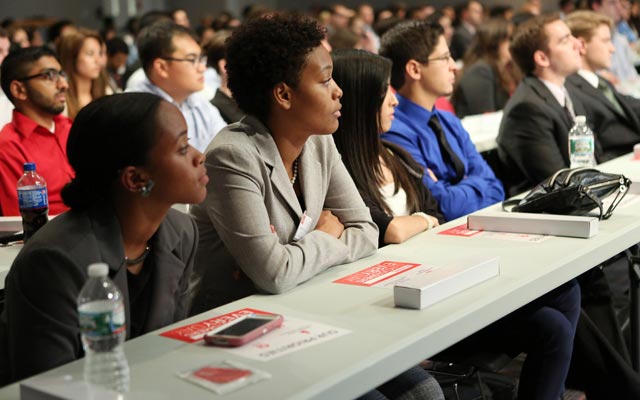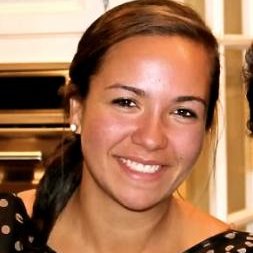 Alissa McCarthy is a human resources intern at Verizon's Operations Center in Basking Ridge, New Jersey. She is about to begin her junior year at Cornell University, studying industrial and labor relations with a minor in business. In the following post, Alissa busts myths about what it means to be an intern and brings to light the realities of an internship.
Myth: Elevator speeches are just used in interviews.
Reality: Sometimes you'll have to speak in elevators.
When preparing for the corporate world, we're given tips on how to master the elevator speech, in which in 15 seconds or so – the length of a typical elevator ride -- you identify yourself and summarize what you do. What we aren't told before entering the corporate world is how awkward elevator rides can actually be and how hard it can be to initiate a conversation. In buildings as large as
Verizon's Operations Headquarters
, these elevator rides are often filled with silence and can feel like they last for an eternity. Here are a few tips for overcoming your anxiety: Comment on the weather, how the market is doing today, and recent pop culture happenings.
Myth: Internships = endless coffee runs.
Reality: Projects assigned = potential realized.
I love coffee and would be glad to do two or five Starbucks runs a day. But Verizon knows that I possess a few more skills than just memorizing complex latte orders. As interns, we've all been given important responsibilities based on our potential, which challenge us to think outside the box, deliver results and meet deadlines. We're not leading huge teams (yet), but we are definitely not warming the bench.

Myth: Interns don't make an impact on the company.
Reality: We are creating the Verizon of tomorrow.
The work interns do matters to the business. The projects we're working on and research we're conducting will contribute to the future of the company. Also, as interns, we give everyone longer lunch breaks (the lunch line is twice its usual size), and we motivate people to come in earlier (available parking spaces are scarcer).

Myth: You'll be working in an every intern for himself or herself environment.
Reality: No intern left behind.
Though some competition is always welcome in the workplace, too much of it can lead to a hostile environment. Thanks to events like orientation and to social collaboration tools, working at Verizon has been supportive and encouraging of teamwork. In fact, I wouldn't make it through an hour, let alone an entire day, without asking my officemate for assistance or advice.

Myth: I'll learn everything I need to know by the end of the first week.
Reality: You ain't seen nothin' yet.

By now we all have an idea of what our focus and main project will be for the rest of the summer. We know how many times we can press snooze on the alarm without being late to work, and that it takes us less than 20 minutes to get to the cafeteria each day. Regardless, not a day goes by that I don't learn something new, whether it's Verizon's office terminology, or how the stock is doing.
    
No matter how you try to prepare for office life, it will usually be somewhat different than expected. It is best to remember that no matter how awkward the elevator rides are, or how few the coffee runs may be, we are here to work hard, and we will know a few more things tomorrow than we do today.