Giving Back to the Community: Newark Elementary School to Benefit From Verizon, 'Jersey Cares' Volunteer STEM Projects
Giving Back to the Community: Newark Elementary School to Benefit From Verizon, 'Jersey Cares' Volunteer STEM Projects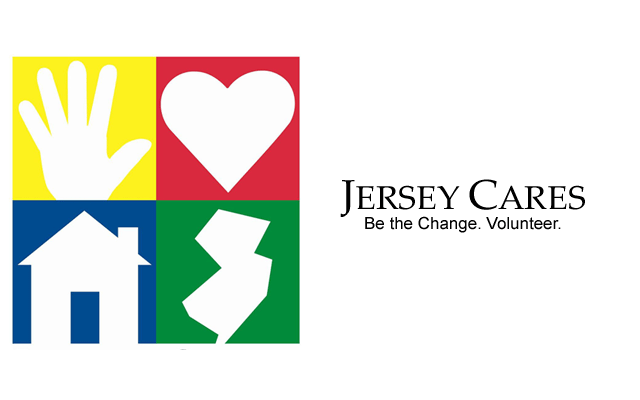 NEWARK, N.J. – Students at George Washington Carver Elementary School will meet on Thursday (March 19) with 150 Verizon employees who will visit the school to lead several hands-on activities focused on STEM -- science, technology, engineering and math -- to engage the students and to teach them the value of creativity, critical thinking and teamwork.
The Verizon participants in the day-long volunteer project, organized by Jersey Cares, are members of an elite group of newly hired college graduates who are part of the Verizon Leadership Development Program. The individuals represent the next generation of Verizon leaders and are committed to corporate responsibility and giving back to the communities Verizon serves.
The volunteers also will spend time on several revitalization projects at the school, painting STEM-themed murals in the school's new science room, brightening the school's blacktop area with line games, and enhancing the school's courtyard by assembling new raised planter beds for the gardening club.
"Our employees, dedicating their time and talents to others, can make an impact in our communities and make the world a better place," said Michelle Watts, director of workforce performance at Verizon. "This initiative provides opportunities for our employees to give back in a meaningful way, through hands-on projects that focus on developing STEM skills with the hopes of getting students excited about their futures and what they can achieve in any one of the STEM fields."
The volunteers, whose day with the students begins at 10 a.m., will lead a workshop where students will learn about solar energy and create a solar oven out of a pizza box, and assist students with building a robot that vibrates, spins and holds markers to doodle a drawing on its own. The volunteers also will run a Fit and Fun workshop to engage students in active games, lead them in a math bingo game, and assist them with building and racing solar-powered cars.
Jersey Cares, a Newark-based nonprofit organization that coordinates volunteer opportunities and promotes civic engagement throughout  New Jersey, worked with the Verizon Foundation, the philanthropic arm of Verizon, to plan the volunteer event and to facilitate the day's activities.          
"Each year, we look forward to working with the VLDP group," said Sherry Lynn Fazio, senior director of external affairs for Jersey Cares. "Their contagious enthusiasm is felt by the students, who enjoy the opportunity to interact with these successful young adults. The Verizon volunteers put forth outstanding effort to engage with students and bring meaningful change to the school."
Employees in the VLDP program volunteer annually in events throughout the state that Jersey Cares organizes in collaboration with Verizon. The schools that employees have volunteered at in the past include Rafael De J. Cordero School – P.S. 37 in Jersey City last year and Seaside Height's Hugh J. Boyd Elementary School in 2013.
About Jersey Cares
Jersey Cares is a dynamic nonprofit organization that meets community needs by making volunteering in New Jersey easy and meaningful. Jersey Cares works directly with local nonprofit organizations and schools, identifying their needs and training volunteer leaders to manage projects that address them. Jersey Cares volunteers have provided thousands of hours of service to communities, including: mentoring troubled teens, reaching out to isolated seniors, working with the mentally and physically challenged, restoring the environment and assisting children with their schoolwork. Jersey Cares offers meaningful volunteer opportunities that showcase the rewards of civic engagement and address some of our communities' most serious needs. For more information, please visit www.jerseycares.org.