Delivering reliable networks is what we do. 
We're ready to meet the shifting demand during this national emergency.
Your questions. Our answers.
Our fiber optic and wireless networks have been able to meet the shifting demands of customers, businesses and students. The use of online collaboration tools such as conference calling applications continues to rise significantly, and traffic using Virtual Private Networks (VPN), which allows people to securely connect over public networks to private networks, also continues to increase.
Our wireless and broadband networks handled more than 218,000 terabytes of data this past Monday alone. That equates to 106 million hours of streaming content, 190 billion photo uploads or 38 billion songs downloaded. In places where there has been a significant increase in usage, our engineers have quickly added capacity to keep everyone connected. The network continues to perform well.
 
We stand ready to serve customers at work, at home and remotely—at times when critical connectivity is needed most. We have been closely monitoring network usage in the most impacted areas. If needed, we stand ready to expand network capabilities for many U.S. hospitals, first responders and government agencies.
With years of steady month-over-month data usage growth, as a standard practice, our  engineers are constantly adding capacity on the wireless and fiber networks to better serve our customers. The network improvements are often recognized by independent third-party reviews including recent research by RootMetrics, which ranked Verizon first in overall performance and reliability in each of their last 13 consecutive drive test reports.
This is an unprecedented situation and we know things are changing quickly. We are ready to adjust network resources as we better understand any shifts in demand. We have the best engineers in the world monitoring the situation closely.
 
Over the past few years, Verizon has significantly invested and implemented technological advancements including:
On March 12, we announced that we are  increasing our capital guidance range from between $17 billion—$18 billion to $17.5 billion—$18.5 billion in 2020. This effort will accelerate Verizon's transition to 5G and help support the economy during this period of disruption.  In areas where construction can continue, we are moving ahead with our build. We also continue to work on things that can be done in advance of construction—things like planning, engineer design work, permitting and licensing.
 
No. Reports that 5G networks are somehow related to the coronavirus are baseless rumors. It is scientifically impossible for radiofrequency waves at any frequency to create a virus, including radio waves used to provide 5G. Infectious disease specialist and coronavirus expert Dr. Anthony Fauci calls these reports "garbage." Professor Stephen Powis, the National Medical Director in the United Kingdom, calls these theories "outrageous" and "absolute and utter rubbish."   
The World Health Organization and the CDC have been clear about the origins of this virus: The WHO says "Coronaviruses are zoonotic, meaning they are transmitted between animals and people." The CDC says coronaviruses are a large family of viruses that are common in people and many different species of animals, including camels, cattle, cats and bats.
Social media platforms, including Youtube, are removing content linking 5G and COVID-19 per their user guidelines since these stories are false.  
More information is available at https://www.wirelesshealthfacts.com/
A note from Chief Technology Officer, Kyle Malady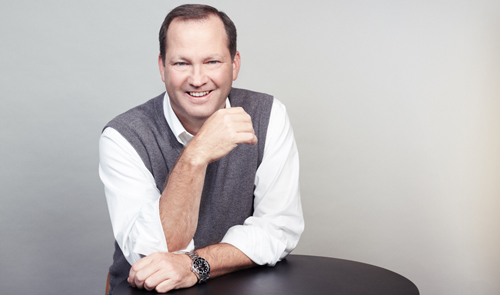 In these extraordinary times, we understand the importance of staying connected with each other. Whether conferencing with co-workers, reaching out for help and support, accessing sources of education and entertainment, or staying connected with friends and loved ones, we know you depend on your communications networks. 
As important as our network is to keeping you connected, there is an equally important network of people behind it working tirelessly to keep you connected when it matters most. Our engineers and technicians take great pride in offering our customers the nation's best and most reliable networks—whether it's a hurricane, wildfires or a global public health crisis. Our fiber optics and wireless networks are built to provide great customer experiences and offer exceptional performance, and have been able to meet the shifting demands of our customers. 
As we see more health safety measures being taken, individuals working from home and students engaging in online learning, we are predictably seeing data and voice traffic increases across our networks. Amounts and patterns are fluctuating, so our engineers are continuing to closely monitor network usage patterns and adjust resources as needed. 
Our team of engineers and technicians—the best in the business—will continue to earn your trust and loyalty by meeting your expectations of consistent, reliable communication. If you would like to see more details about how our network is performing, please visit our Network update page for COVID-19 and we will continue to keep you informed of our overall efforts to serve you at our Covid-19 response page.
When you need us, we will be there.
Kyle