Full Transparency
Our editorial transparency tool uses blockchain technology to permanently log all changes made to official releases after publication. However, this post is not an official release and therefore not tracked. Visit our learn more for more information.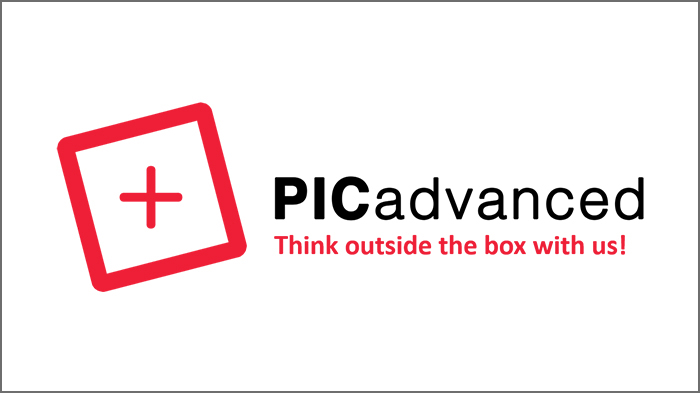 By Corey Gutshall
In 2020, Verizon Ventures led the first structured investment round for PICadvanced, a small startup founded by a Portuguese professor and two of his star students. The company aimed to show that miniaturized, integrated photonics could drastically reduce cost and accelerate deployment of advanced fiber optic networks. Now, three years later, we can tell the story of how that investment, and the relationships it forged across Verizon, has created value for both companies.
Background
Five years ago, Verizon identified the cutting-edge technology NG-PON2 to build the high-capacity, flexible and robust passive optical network it needed to support consumer and business customers, as well as its own operations. Although it offered the most capable solution, the new standard lacked a pre-existing supplier ecosystem, and equipment was uneconomical. 
The Verizon Network organization saw that PICadvanced, a new player who had been active in defining the NG-PON2 standard, might solve these problems by combining discrete optical components into a single Photonic Integrated Circuit (PIC) that could be produced cheaply at scale. However, PICadvanced was not equipped to develop products quickly enough or support production at the scale needed by large network operators. 
Verizon Ventures provided a missing piece of the equation. New capital raised from Verizon Ventures allowed PICadvanced to expand its staff, accelerate growth plans and build out production capability. This buildout allowed PICadvanced to go head-to-head against much more established competition and ultimately win a contract to supply NG-PON2 optics to Verizon starting in 2022. PICadvanced has now been shipping product in volume for over a year, supporting multi-gigabit Verizon FiOS service in NYC and elsewhere, with expanding deployment over the next several years. 
But Verizon Ventures' contribution extends beyond just supplying necessary capital. As Verizon's Glenn Wellbrock puts it, "The Ventures team facilitates a two-way value exchange, connecting Verizon with young, innovative companies like PICadvanced. Nurturing this relationship allows portfolio companies to challenge more established vendors and push the envelope on both performance and cost, exactly as PICadvanced has done." 
How Verizon and PICadvanced created value together
Verizon's technical relationship with PICadvanced already existed before Verizon Ventures engaged, but Verizon Ventures provided a catalyst for several dimensions of value creation:
Verizon Ventures provided valuable external perspectives to PICadvanced. Its involvement with PICadvanced's management team provides a market and investor viewpoint that is critical to strategic decision-making. Visibility into the marketplace from a customer's perspective is hard to come by. Ventures also acts as a corporate guide to help PICadvanced navigate Verizon organizations and processes, and as an advocate inside the company.
Verizon has gained greater visibility into the ecosystem, with insights not just into what may be technically possible but into the business health of the supply chain and the evolution of the marketplace.
Having a North American Tier 1 network operator like Verizon as a customer reference has greatly raised PICadvanced's profile in the industry and created new opportunities.
Having investment "skin in the game" solidified that the companies were mutually committed and interacting with a win-win rather than a zero-sum framework. This enabled a level of transparency that would not have been possible otherwise, producing better outcomes for both parties.
The Verizon Ventures relationship has helped the company in multiple ways. As PICadvanced CEO Francisco Rodrigues said, "From the moment PICadvanced secured Verizon Ventures as a strategic investor, seamless organic and organizational changes immediately started happening. This has led us to strengthen our own competences and placed us as a reliable player in the field with improved commercial relationships, and increased industry credibility. Besides believing in our capabilities, we share the same long-term vision for developing advanced PIC-based products in the fiber optics space."
Going forward
Securing a commercial contract with a major operator has proven to be a key stepping stone for PICadvanced, opening doors to global opportunities. The company is profitable and has doubled staff and tripled revenue since Verizon Ventures' initial investment. PICadvanced is now exploring the creation of a PIC Technology Center of Excellence in Portugal, as well as a first office in North America. Its expertise in cutting-edge technology like the tunable, bonded-channel optics introduced with the NG-PON2 standard, and the experience of serving one of the largest fiber networks in the world, makes PICadvanced well positioned for coming generations of optical networks like 50G PON.  
Verizon Ventures will continue its philosophy of a highly integrated corporate investment strategy because, despite a higher degree of difficulty, the payoff is worth it. 
Verizon Ventures is selective as a strategic corporate venture capital CVC and goes through  thorough pre-investment diligence. After a deal closes, all internal stakeholders are aligned and ready to provide help. As an organization, Verizon is always looking for opportunities to drive new, differentiated technology into use in our networks. This can be orders of magnitude greater than pure financial returns, and that's what we aim for with every investment. With PICadvanced we think we definitely hit the target.