Post Superstorm Sandy, Interns Lead by Example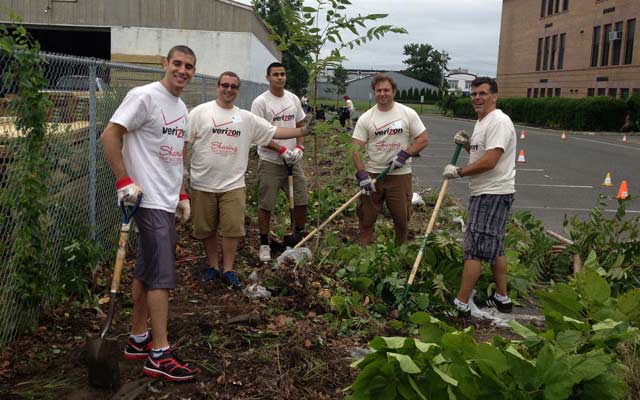 As a father of five, I constantly find myself teaching my children examples of green and responsible living. And as CSO at Verizon, I know that a true green lifestyle is one that carries into the workplace.
So for students interning with us, we created an annual program to help teach the ethical values at Verizon. This year, we selected a special community project which our interns can help support. The goal is simple – teach good corporate citizenship values, and share our success with the communities in which we work.
After Superstorm Sandy hit, we knew this year's program would concentrate on helping with the rebuilding efforts that so many dedicated people supported since the storm first hit land. As someone who lives within the Jersey shore community, I share my thanks to all that have helped. Now, I am proud to say, that help includes the hands of our interns. You can view a video of their efforts here.
For this year's internship project, we partnered with Jersey Cares, which is a nonprofit organization that coordinates volunteer opportunities to address community-identified needs. With the help of more than 50 interns from across the country, Belmar Elementary school, received some special attention in its recovery from Superstorm Sandy. Throughout the day, interns helped paint, garden, assemble benches, create new play areas and contribute to building an outdoor learning environment.
And at the end of the day, the commitment of our interns reminds us all to make the world in which we work better than it was yesterday.