This public school district is using tech to connect remotely with special needs students
Full Transparency
Our editorial transparency tool uses blockchain technology to permanently log all changes made to official releases after publication. However, this post is not an official release and therefore not tracked. Visit our learn more for more information.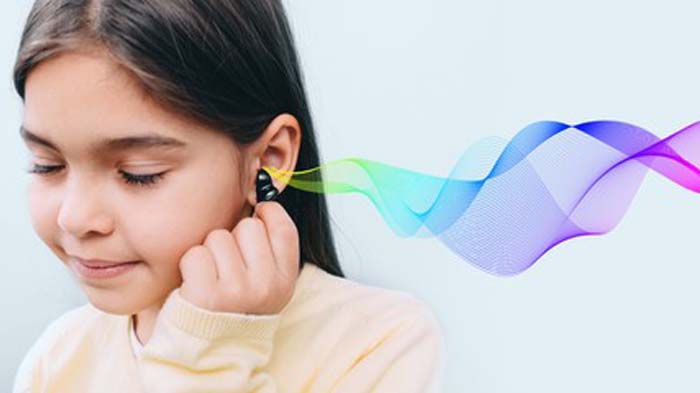 When Teresa Glass got word mid-March that public schools in St. Paul, Minn., were moving classes online, she admittedly felt moments of despair. "My first thought was, How will we be able to serve our students with special needs?" says Glass, who is the assistive technology lead for St. Paul Public Schools. A RESNA-certified Assistive Technology Professional (ATP), licensed occupational therapist and author of Community-based Rehabilitation in the Bolivian Amazon, she has spent decades in education and understands how critical a hands-on approach is in helping students with physical and cognitive disabilities.
"Out of a population of approximately 36,000 children in the St. Paul public school system, we work with about 6,000 students who need more specialized instruction," Glass says. "They require individualized approaches and technology that helps them to access curriculum and show what they know. So, it is vital we, as service providers including special education teachers, social workers, occupational and physical therapists and speech language pathologists, are intentional about reaching them all."
Helping children reach their maximum academic potential
Glass didn't waste much time lamenting the loss of in-person classes, however. Taking lessons learned from her past working on the Navajo Indian reservation and in the Bolivian Amazon with families who had children with a wide range of disabilities, she quickly turned her attention toward developing an online curriculum with her colleagues. In the same way she assisted families in remote locations by making the most of their natural, human and public resources to help children reach their maximum potential—and build a stronger, more compassionate community—Glass focuses on building assistive technology capacity among staff to use the best assistive technologies to help children reach maximum academic potentials.
Assistive technology can be anything that goes above and beyond what students in general education receive. It can be a particular app, piece of equipment or device, like a Bluetooth external keyboard or specialized stylus, for example. In accordance with the Individuals with Disabilities Education ACT (IDEA), these assistive technologies must be considered and provided when deemed necessary for children with special needs to make academic progress.
Discovering together
"Fortunately, our school district was very forward-thinking and approximately six years ago became a one-to-one iPad district, meaning every student in the school system was issued one," Glass explains. "So, we looked at the resource we already had and discovered some truly amazing accessibility features to benefit students with difficulty reading, writing, seeing and hearing. There's even built-in functions that can be enabled for students that have trouble accessing the iPad itself."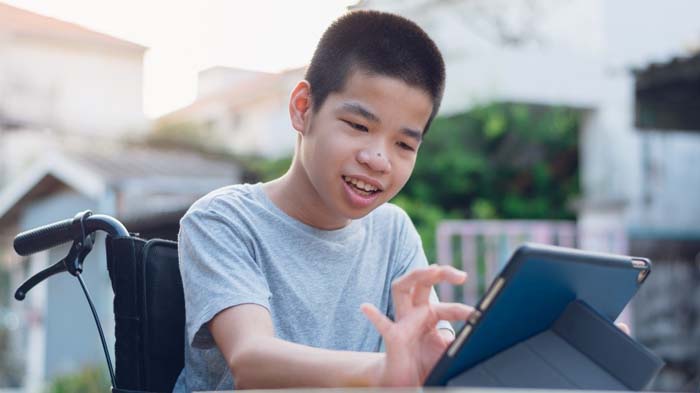 Glass was amazed by the speed of IT and other departments to ensure every single staff member and student had access to WiFi in their homes. Working with city officials and network providers, they also set up hotspots for those who had limiting issues. Once connectivity was established, Glass and her educator colleagues set office hours, created a calendar for Google Meet, recorded and distributed video tutorials (all available to the public) and identified and deployed software and apps, including cutting-edge programs designed to help blind or low-vision students learn to read.
Building more resilient, connected communities
Good fortune seems to follow Glass wherever she goes, and St. Paul is no exception. With hundreds of thousands of residents still working and learning from home and competing for bandwidth, Verizon announced the expansion of its 5G Home to the city on Oct. 1, 2020. The home internet service, which is available in parts of select cities, including Minneapolis and St. Paul, offers a new 5G internet gateway router (also announced by Verizon) and provides download speeds of up to 1Gbps, with typical speeds of around 300 Mbps.
"There is no doubt 5G can give education a boost," Glass said. "Before the pandemic, we used assistive technology only when we needed it. But now that we need it all the time, teachers are recognizing the incredible potential of advanced applications using virtual, augmented and mixed realities to help learners with unique needs. There are so many immersive technologies being developed. Once 5G is available on a large scale, there's no telling where education can take us."
Opening doors and expanding education on every level
Glass acknowledges the shift to remote learning has been extremely difficult for parents. But staff members have said their contact with them virtually has been meaningful. In fact, maybe better than it was before. Many now realize this new online layer may open new doors and expand education on every level when in-person classes return—from having the option to participate in class remotely when a student feels ill to utilizing the newest and most engaging apps and software.
"We all know, kids with or without special needs are better off when they're in schools with their teachers, but we can't do that right now," Glass says. "So, we do our best with what we have. And we are extremely lucky to be in possession of so many resources and experts. When I think back to the communities in the Amazon Basin, where electricity, potable water and telephones were a rarity—and in the villages nonexistent—I am reminded of the of the immense power of the human spirit to rise above overwhelming and impossible challenges. The year 2020 may go down as one of the most troubling in recent history. But it will also be one of the most memorable. Witnessing firsthand how people are coming together to solve some our most pressing concerns, it's exciting to think about what we can do with the technology and resources we have. When used responsibly, we give every student the best learning experience possible and in the process create most connected, resilient communities."