The Season Premieres You Won't Want To Miss In January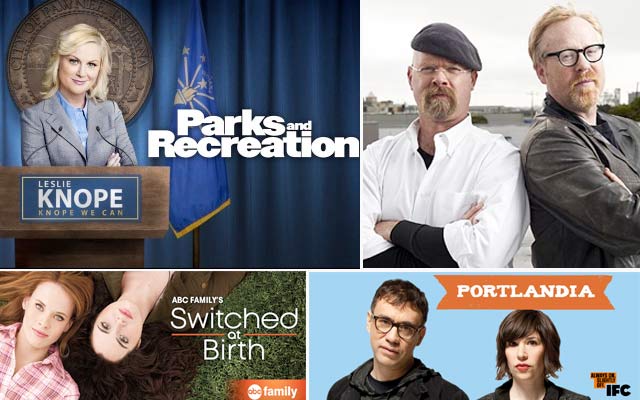 The 2015 TV season is officially underway. Some viewers will be welcoming new characters into their home while others will bid adieu to a few of their favorites (I know it's sad fellow Pawnees). Below, you will find a few top season and series premieres to set a reminder for in January.

Can't get home to your DVR? Download the FiOS Mobile app to schedule TV recordings remotely!
Switched At Birth - Jan. 6
Season 4
ABC Family | Drama | 9:00 p.m. (EST)



---
Portlandia - Jan. 8
Season 5
IFC | Comedy | 10:00 p.m. (EST)
---
MythBusters - Jan. 10
Season 10
Discovery | Documentary | 9:00 p.m. (EST)
---
Parks and Recreation  - Jan. 13
Season 7 - Final Season
NBC | Comedy | 8:00 p.m. (EST)
---
It's Always Sunny In Philadelphia  - Jan. 14
Season 10
FXX | Comedy | 10:00 p.m. (EST)
---
Backstrom  - Jan. 22
Series Premier
FOX | Drama | 9:00 p.m. (EST)
---
Justified  - Jan. 22
Season 6 - Final Season
FX | Drama | 10:00 p.m. (EST)