Secrets from a sales recruiter: Meredith Whiteside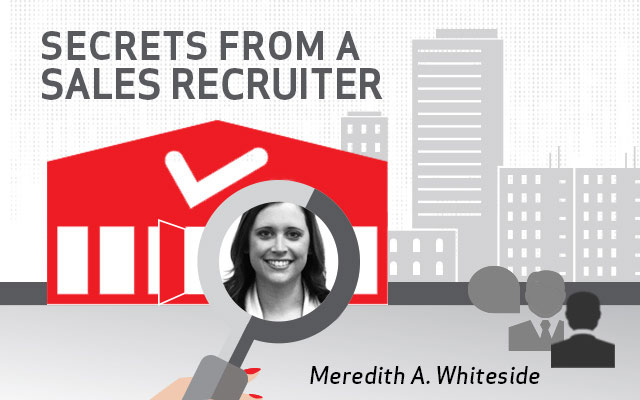 You're up on the wireless market and know Verizon's products (and our competition's). New developments in the technology field don't intimidate you; they challenge and excite you. If that describes you, you're someone we'd like to talk to. So check out recruiting secrets from Meredith Whiteside, who is on our talent acquisition team, to help you stand out while pursuing a sales career with us.
"One myth that may hold some candidates back: thinking you need to own all the latest smartphones, tablets and accessories. We know not everyone can afford this;  we just want to make sure you love technology." - Meredith Whiteside
Here's what we're looking for:
You can explain the differences between us and our competitors. It's easy to say you want to work on the Verizon team because of our reputation as a leading technology company. But if you come into the interview equipped with knowledge of our products and can actually compare and contrast them with our competition's, that's what gives you a leg up. It shows you're taking the interview -- and a potential job on the sales floor seriously.
You think beyond smartphones. We have the technology and solutions our customers need to stay connected, whether it's with a GPS, thermostats, fitness gear or wireless sound systems. Show us you're proficient in using these types of devices and want to keep learning.
You live and breathe tech. Tell us how you incorporate smart watches, tablets or other wireless accessories into your daily routine and how you'd be right at home in our retail environment. If you use Verizon devices or services, even better.
Come back for more insights in the next installment of our "Secrets From a Sales Recruiter."