Students pull back the curtain on distance learning
How these Verizon Innovative Learning students are tackling the challenge of learning from home.
Full Transparency
More of our content is being permanently logged via blockchain technology starting [10.23.2020].
It's no secret that shifting from traditional schooling to distance learning has been challenging for students during the COVID-19 pandemic. It's also not a secret that students who participate in the Verizon Innovative Learning program—who benefit from devices and data plans that they can use at home—were prepared for the change.
As the 2019-2020 school year came to a close, we asked students at Bunche Middle School in Compton, California, Travis Middle School in Irving, Texas, and Friendship Armstrong Elementary and Middle School in Washington, DC to use their Verizon devices to tell us what learning looked like for them during the pandemic. The responses were at turns humorous, hopeful and inspiring, as the students discovered new things about themselves and adjusted to the new normal. "I thought during distance learning I was going to be uncomfortable and stressed out because I thought it wasn't going to work. But it actually did," Friendship Armstrong sixth-grader Amira Davis said.
From rethinking how they complete their schoolwork, to finding new ways to connect with friends and teachers, to discovering just how resilient they really are, these students turned a difficult situation into a positive one and advanced their education to boot. "I have been trying my best, and I am so proud of myself for that," said Raquel Garcia, an eighth-grader at Bunche Middle School in Compton, California.
Watch and see how these students used the resources provided by Verizon Innovative Learning to continue their studies during the COVID-19 pandemic.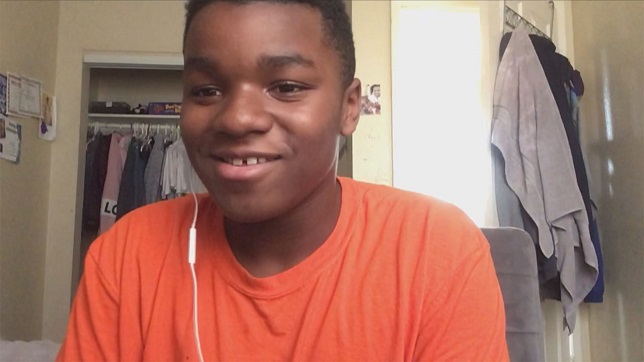 Da'Vaughn Robinson talks about distance learning during the COVID-19 pandemic.