Full Transparency
More of our content is being permanently logged via blockchain technology starting [10.23.2020].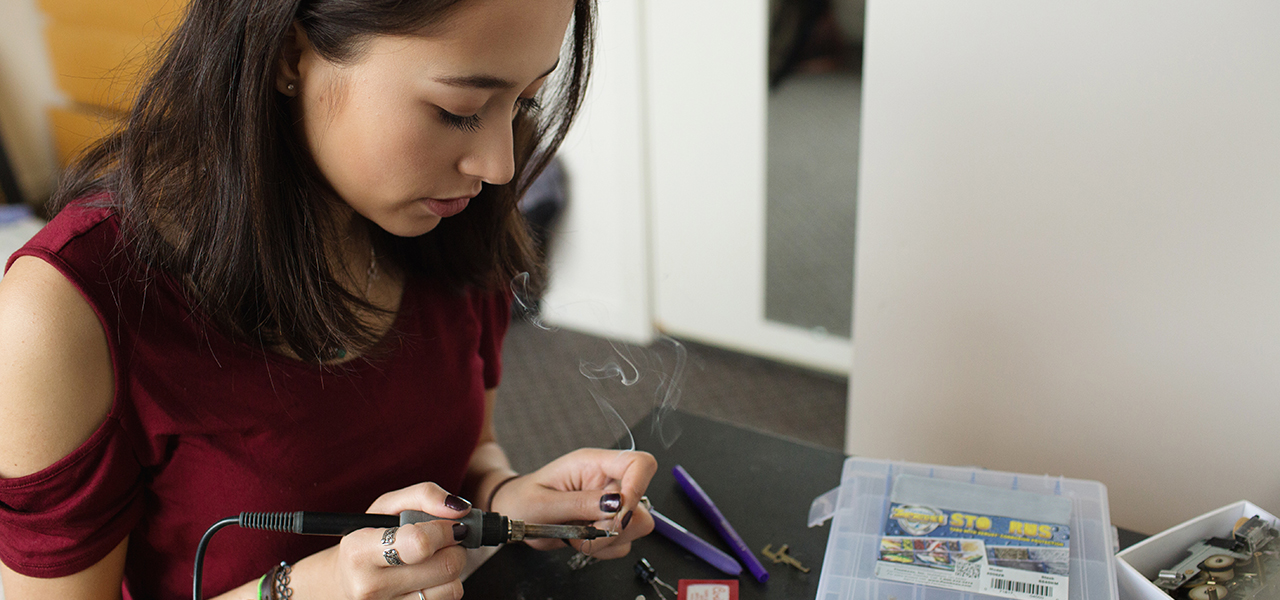 Who: Ann Makosinski, 19, from Vancouver, Canada.
My innovation: I'm the creator of several devices that use alternative sources of power, including the Hollow Flashlight, which generates light from the heat of human hands.
My origin story: When I was 15, I invented a flashlight that's powered by the heat of your hands. Humans are a great source of untapped energy. The tiles I have in the flashlight produce energy when one side is heated and the other remains cool.
I wanted to make the flashlight after visiting Damilag, a town in the Philippines where my mom is from. I was about 10, and one of my friends there told me she was held back an entire year at school. The problem was that her house had no electricity and no light to study at night. I wanted to come up with a solution so she could study without any worry about electricity or batteries.
Bringing my idea to life: It took about six months to make a workable prototype and eventually I entered the project into my school's science fair.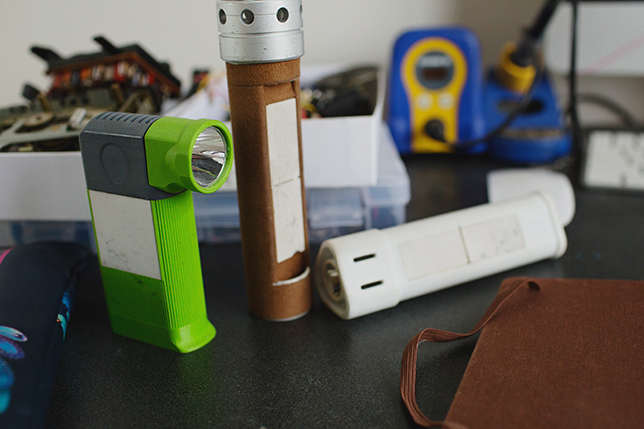 From left to right, the Hollow Flashlight and its previous prototypes.
How I learned to create: I'm 19 now, but ever since I was small, my parents have wanted to make sure that I was doing things with my hands and being creative. I didn't have video games and could only watch nature shows on TV after I was done with my homework.
My parents have always been interested in art. My mother sculpts and paints, and my father is passionate about film. The interest in creating was definitely passed on to me. Without the distraction of video games, and with the hot glue gun my parents gave me, I was able to make my own toys.
As a senior in high school, I created a mug that uses the heat of the drink to charge a cell phone. At that time, I noticed there were two common problems: My friends' phones were always running out of battery easily and the coffee was taking too long to cool down, so I decided to address both of those issues and create the eDrink mug. It harvests the excess heat of your hot drink while you're waiting for it to cool down and then converts it into electricity.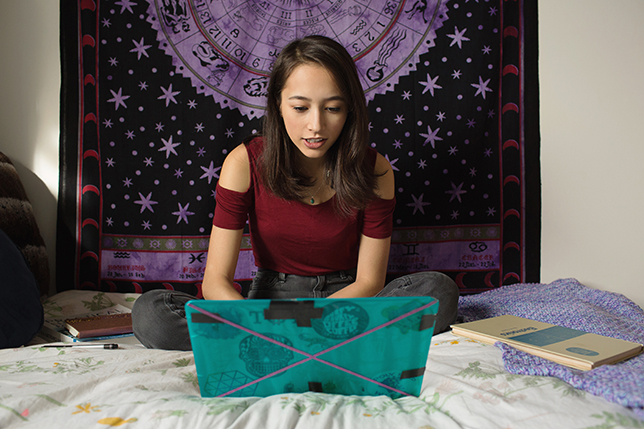 What I'm doing now: In many ways, I think any kid could have made my work. They're tinkerer projects I was interested in. I got lucky and got attention for them. It was great to do TED talks and appear on The Tonight Show with Jimmy Fallon. It's nice that people want to hear about my project. To be honest, I didn't think that people would care.
Currently I'm majoring in English at the University of British Columbia in Vancouver. I want to keep science an extracurricular project I'm passionate about.
We're planning to bring the flashlight to market next year. I'm also working on a book about young inventors. In the future, I'd like to host a show about new innovations.
We need more: Parents who are going to inspire their children to be creative. Instead of moms and dads expecting kids to be entertained by screens, they should encourage them to create their own entertainment.
Why we need more: That's the best way to get young minds thinking about innovation.
Read more essays by young inventors and learn more about how the Verizon Foundation supports them through Verizon Innovative Learning.