We're innovating the classroom.
Millions of American students lack the access to technology and the skills they need to succeed in the digital world. Since 2012, Verizon has been working to help solve this problem holistically through a transformative program called Verizon Innovative Learning.
Verizon Innovative Learning provides free technology, free internet access, and hands-on learning experiences to help give under-resourced students the education they deserve. Powered by a next-gen, technology-infused curriculum that fundamentally changes the way teachers teach and students learn, Verizon Innovative Learning is giving kids the ability to do more in this world. To achieve more. To learn more. To create more.
And we're seeing real results.
Students in Verizon Innovative Learning show improvements in math and reading, and they're more engaged in school.**
Since 2012, we have committed a total of $400 million. We've helped over a million students. And we'll help 2 million more by 2021.
We don't wait for the future. We build it.
*After two years, Verizon Innovative Learning students improved on standardized tests at rates higher than their peers - 3X for math and 2X for reading. Source: Westat March 15, 2017 Research - Verizon Innovative Learning Schools: Results of the Analysis of Student Administrative Data From Cohort 1 Schools (based on two years of data for 6th grade Cohort 1 schools that provided complete data)
**Across all Verizon Innovative Learning programs that reported data in 2017.
Verizon Innovative Learning takes student learning to another level. 
Dimitres Pantelidis, Principal at P.S. 171
Giving students the tech they need to succeed.
Verizon Innovative Learning students are 3X more likely to succeed in math and 2X more likely to succeed in reading.
Committed to closing the digital divide.
The digital divide is a serious epidemic in the US: Millions of kids are being denied a future due to lack of technological resources. From Academy Award® nominated director Rory Kennedy, the 2017 documentary "Without A Net: The Digital Divide in America" illuminates this complex issue.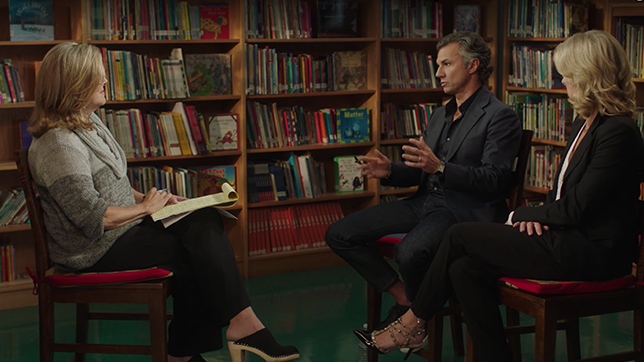 Inspring minds with free labs.
Our fun, Innovative Learning Labs are free and will expose kids to new skills like coding and cool new technologies such as virtual reality, robotics and 3D printing.