Supplier Spotlight: Betty Manetta, President and CEO of Argent Associates
Full Transparency
Our editorial transparency tool uses blockchain technology to permanently log all changes made to official releases after publication. However, this post is not an official release and therefore not tracked. Visit our learn more for more information.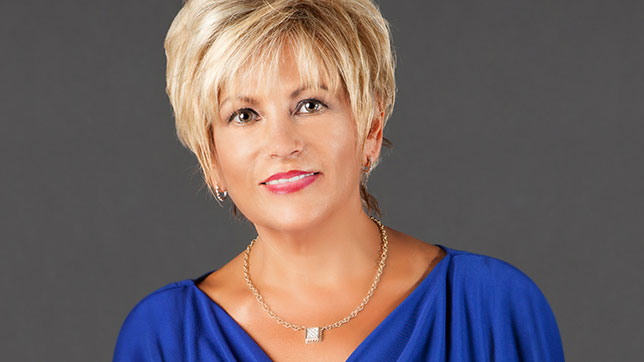 Betty Manetta, CEO of Argent Associates, Inc., a Verizon supplier. Betty is an active member of the Supplier Diversity community, and a role model to women business entrepreneurs.
Q. Betty, thank you so much for joining us on Supplier Spotlight. We'd love to hear more about Argent Associates, Inc. Tell us about your company and the core services you provide.
Argent Associates, Inc. is a family of companies that provide a full suite of products and services across the technology life cycle.
Argent Business Solutions is our Research and development of technologies and platforms arm while Argent Logistics provides technology procurement, distribution, warehousing and logistics solutions. ProArgent is our technology engineering and installation division while G-Argent provides customers with energy technologies and technology end-of-life management services.
Asociar is also a part of the Argent family. Asociar is a full service contractor for turnkey network infrastructures which includes IT, optical and wireless networks. Our complete end to end business solution supports the design, build, installation, operation, monitoring and maintenance of networks that support voice, data and video services for carriers, ISP's and enterprise/government entities. 
Our corporate customers get "nimbelocity" (nimbleness with velocity) and to partner with us positively impacts the economic fabric our community.
Q. As a Hispanic, woman owned business, you have multiple certifications. What are the benefits of being a certified diverse owned business? 
Being certified tells corporations that we, as minorities, are at the helm of our businesses, and not a front for someone else. It allows us a seat at the opportunity table along with other major non-minority owned entities.
Our benefit to corporations is our ability to be nimble, innovative, and cost competitive. Our corporate customers get "nimbelocity" (nimbleness with velocity) and to partner with us positively impacts the economic fabric our community.
The benefits we derive from doing business with large corporations are the ability to create jobs in our communities, creating the next generation of a diverse work-force, and creating a talent pool for Corporations.
Q. That's great to hear. In addition to the benefits you've gained through certification, what networking opportunities and diversity organizations do you believe other diverse businesses should take advantage of to increase exposure and grow their business? Share a win.
Networking is the key to success for any business but especially networking in organizations that share the same vision, mission, and community well-being. Organizations like the NMSDC, WBENC, Hispanic Chambers across the country, and industry groups are all great networking organizations. Through my local NMSDC and WBENC chapters, we were able to secure several contracts that I would have never been able to be exposed to in the past.
But it takes hard work. It's not just about showing up; it's about getting engaged and participating. I sit on many of the boards of these organizations and that helps for potential customers to see you in action, outside of your business. If they see the passion and commitment for the community, that same passion and commitment is also shown in our respective companies. All our employees have the same passion and drive that helps in our continued success.
All our employees have the same passion and drive that helps in our continued success
Q. What training, mentoring or other experience has most helped you in furthering your career and business?
I had the pleasure of attending the Tuck School of Business, Kellogg School of Business and the JF Kennedy School of Business. Knowledge is power and you need to stay fresh, knowledgeable and accept mentors from all walks of life/business. Throughout my career in Corporate America, the utilization of peers and higher management leaders helped me to understand what is needed to exceed in a corporate environment. Those learnings have been the cornerstone of the success in my companies. Now utilizing mentors from some of the same organizations and former instructors were a key to the success of my company as well.
Verizon is a big proponent of mentoring diverse suppliers, so we're glad to hear that you've had success through your experiences. However, were there any obstacles along the way to Argent Associates, Inc.'s success? What was or is your greatest obstacle to business success? How did you address such obstacle?
The greatest obstacle to business success is the social belief that women have a bigger role at home than in business. Some corporate team members can't see minority women business enterprises providing solutions to corporate issues; either in technology or supply chain.
MWBE's can scale, innovate, and have the financial capacity to deliver on their commitments! We've built businesses from the ground up-- no VC, no male behind the scene (husband, father, brother, etc). Women are just as smart, savvy, and resourceful as our male counterparts and make things happen. How do we address the reluctance? We show them how it's done!
How has your success with Verizon enabled you to grow your business with other companies?
Verizon entrusted us to manage a major project in Detroit. The complexity of the project allowed us to build new relationships and to enhance our skills. As the Verizon project closed, we earned more business and new projects in the area. Verizon is a leader in Supplier Diversity and we are fortunate to be one of their suppliers. Argent Associates
When you go to bat, make sure your team knows that failure is not an option.
What advice do you have for new and diverse businesses trying to work with large companies like Verizon?
Being a diverse business owner comes with the dual responsibility of growing the business and lifting the community. Economic prosperity can only be achieved when we do both. If we keep this in mind, frustration will give way to purpose; and purpose will pave the way to success.
Verizon shares this vision and they have walked this journey with us. My advice is simple: 1) know and spend time with your customer, 2) know your strengths, 3) be true to your word-i.e. fulfill promises. 4) When you go to bat, make sure your team knows that failure is not an option.
Last but not least, be patient, be persistent and be focused on your core competency!
For more information about Betty and Argent Associates please visit www.argentassociates.com 
About Betty Manetta
Beatriz (Betty) Manetta is President and CEO of Argent Associates Inc. and Asociar, LLC.
Ms. Manetta spent over 20 years in Corporate America, primarily in the telecommunications industry, before leaving to launch Argent Associates Inc., in 1998. During her corporate career, she held national and international assignments in technical support, sales, human resources and quality management and control.
She has received numerous awards locally and nationally for her leadership and commitment to excellence. She is driven by the belief that true business success is symbiotic to the success of the community. She lives with her husband of 30 years Robert Manetta and has two children, Michael and Lia.