Teachers transform their teaching—and careers— through tech
Three educators reveal how the impact of Verizon Innovative Learning extends beyond the classroom.
Full Transparency
Our editorial transparency tool uses blockchain technology to permanently log all changes made to official releases after publication. However, this post is not an official release and therefore not tracked. Visit our learn more for more information.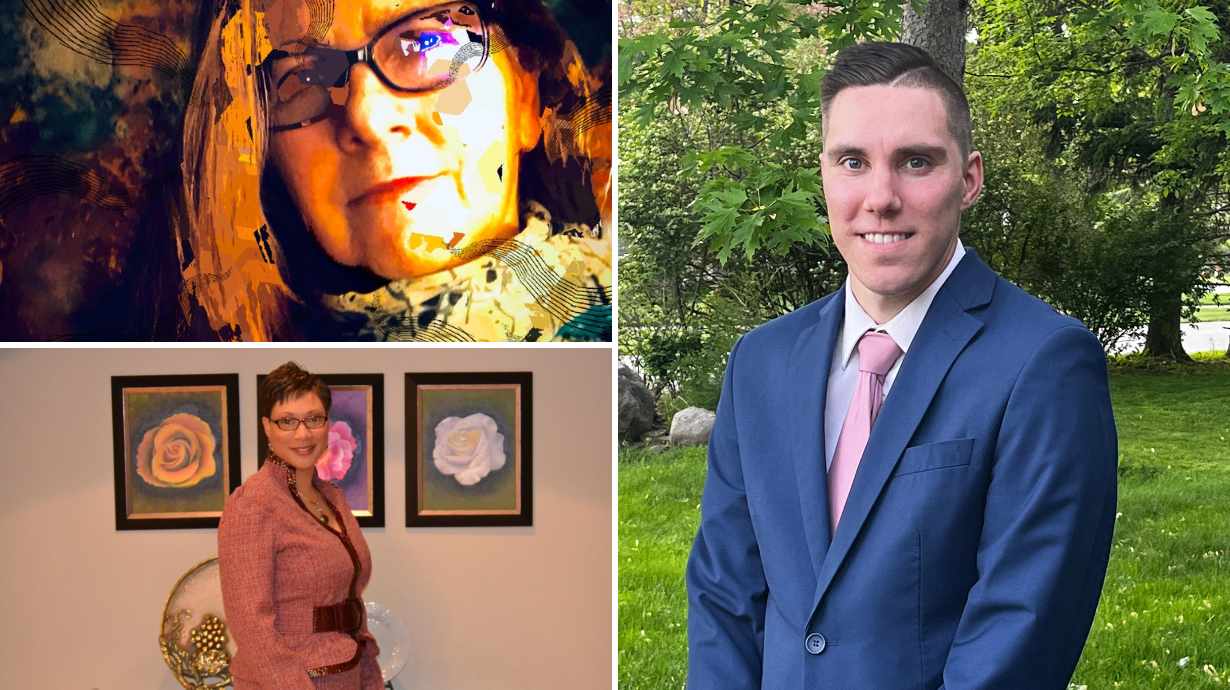 Philip Kern has worn many hats as an educator: he's been a tutor, teacher, reading specialist and reading interventionist. It was his role as a Verizon Innovative Learning Schools coach at Wade Park School in Cleveland, Ohio, however, that led Kern to pursue a career in administration; he is applying to become an assistant principal next year.
With access to innovative lesson plans, next-gen tech, professional development resources and leadership opportunities—all part of Verizon Innovative Learning—educators and coaches have been motivated to change how they teach and inspired to pursue new roles in education, as Kern did. "This experience—1000%—led to me getting my principal licensure," he says.
Here's how Verizon Innovative Learning helps teachers evolve, giving them a renewed passion for education.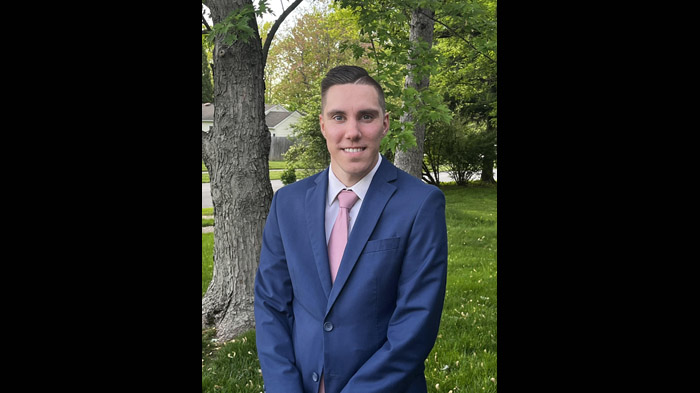 Turning coaching skills into a leadership career
Kern says his position as coach exposed him to the day-to-day work of an administrator and helped him develop the skills needed for such a role.
Part of that is networking: Kern meets regularly with Verizon Innovative Learning Schools coaches throughout Cleveland, as well as with colleagues in his district. Those interactions give him insight into how making connections is pivotal in a leadership position. "Networking is a huge aspect of being an administrator," Kern explains.
He also picked up practical skills to help his school, such as applying for grants for Wade Park, a pre-K to 8th grade school with 700 students, predominantly from households with low socio-economic status. "Any opportunities for grants can make my school better," Kern says. "It's been rewarding to have a greater impact."
Kern says that it was the experience of helping teachers—supporting and advocating for them—that led him to pursue principal certification. "I'm helping with lesson planning, finding resources and reviewing standards," says Kern. "I've had the experience coaching teachers and trying to make their lives easier, like a principal would."
He also took advantage of professional development courses through Verizon Innovative Learning HQ, a free resource for all educators. Micro-credentials available to educators interested in leadership roles include lessons like Refining the Vision & Knowing Ourselves as Leaders and Leading Through Coaching.

Where paintbrushes and devices meet, art education blooms
When Lourdes Fuller, an art teacher at Shenandoah Middle School in Miami, Florida, started using technology in her classroom, she was worried that kids would miss out on the hands-on aspect of art. "Kids are losing so many sensory experiences," Fuller says. "Part of the sensory experiences of life is what they get in art."
Then she started seeing how her students' attitudes changed when creating digital art. "It has freed up the kids," Fuller explains. "Kids are afraid to mess up, but with technology, they just go back, hit undo and boom!"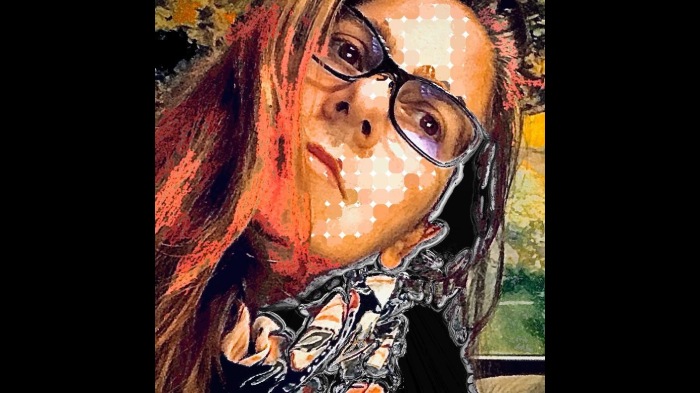 Today, Fuller's lessons combine traditional art forms with technology. In one lesson, her students photograph themselves on their devices, choose their lighting, angles and wardrobe, and then create digital backgrounds in the style of Kehinde Wiley, the artist who painted the official portrait of President Obama. (A similar lesson on Digital Photography can be found on Verizon Innovative Learning HQ.)
Internet-enabled devices, moreover, allow students to quickly and broadly research and learn. Fuller's class, for example, takes virtual field trips to world-class museums, such as the Louvre. They create their own virtual art galleries by researching an artist, curating artworks and then presenting their choices.
When Fuller hits a snag with technology, it's often her students who help her out—all part of the learning process. "Learning is lifelong," she says. "When you stop learning, you stop growing."
Where tech-enabled learning is the norm
Walk down the halls of Almira Middle School in Cleveland and peek into any classroom and you'll see some kind of technology at use, says Janee Moss, a Verizon Innovative Learning Schools coach. "It's a norm and an expectation here," she says.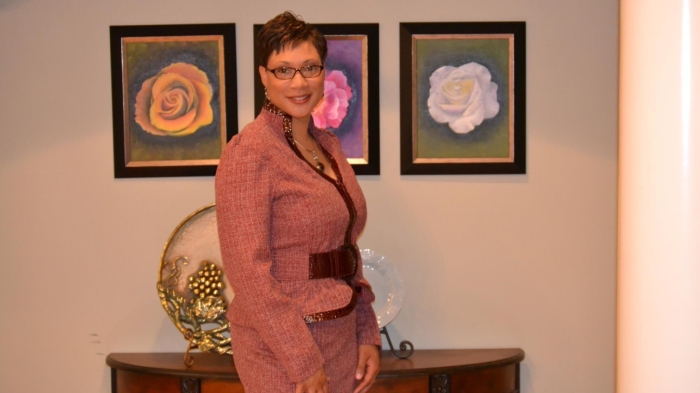 The expectation to incorporate technology into the classroom curriculum encourages teachers to expand their own horizons, and they often seek out direction from Moss. A veteran teacher, for instance, took the initiative to work with Moss individually. "I would give her guidance about using the different devices," says Moss. "Now she knows what to do."
And what teachers are doing at the school is transformative. The science teacher uses a blended learning approach: While students work on their devices, the teacher is able to facilitate learning by working individually with students around the room, instead of acting as a 'sage on a stage,' as Moss describes it. "Her classroom has transformed greatly," Moss says.
When Almira Middle School was learning remotely last year, the social studies teacher taught from locations around the city that related to her lesson, showing students glacier-carved grooves on a hike one day or a historical landmark on another. Almira teachers, Moss notes, also utilize professional development micro-credentials on the Verizon Innovative Learning HQ portal, which are a free resource available to all educators.
It's all part of Verizon's commitment to digital inclusion under Citizen Verizon, the company's responsible business plan to help move the world forward for all. To access complimentary resources for educators, visit Verizon Innovative Learning HQ.
"This experience—1000%—led to me getting my principal licensure,"