Tech-centric teaching: STEM lessons encourage differentiated learning
From novice to expert techie, 4 cross-curriculum lessons for diverse learners
Full Transparency
Our editorial transparency tool uses blockchain technology to permanently log all changes made to official releases after publication. However, this post is not an official release and therefore not tracked. Visit our learn more for more information.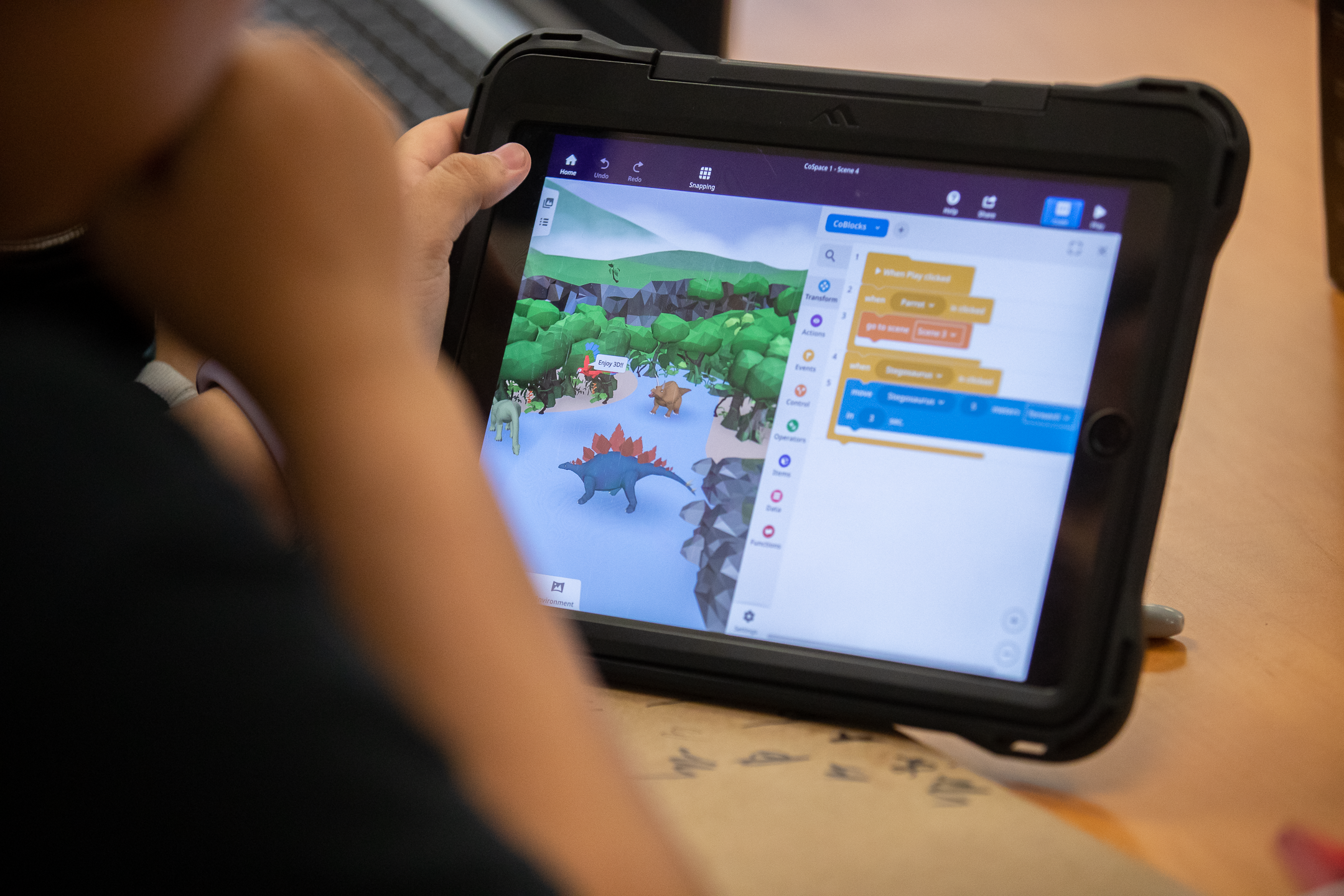 It's no secret that students seize the opportunity to use technology in the classroom. But for educators, the appeal of tech-based learning is a little different. Technology allows students to progress at their own pace while keeping them engaged with the work. With students learning independently, educators have the freedom to interact with students one-on-one, guiding their individual learning.
Giving educators flexibility in how they teach is a huge benefit of having devices in the classroom, says Janee Moss, a Verizon Innovative Learning Schools coach at Almira School in Cleveland, Ohio. Many teachers at Almira School, including the science teacher, transitioned to tech-centric and blended learning approaches after individual devices were added to the curriculum, provided by Verizon Innovative Learning. "[The science teacher's] classroom has transformed greatly and her comfort level with tech has grown," Moss says. "The students access work [online through their devices] and hands-on in person, and [the teacher] is able to facilitate more around the room instead of being a 'sage on a stage.'"
"The students access work [online through their devices] and hands-on in person, and [the teacher] is able to facilitate more around the room instead of being a 'sage on a stage.'"
Janee Moss, Verizon Innovative Learning Schools coach at Almira School in Cleveland, Ohio
For students on an individualized educational plan (IEP), personal attention may be the difference between grasping a concept — or not. Technology can help free students from hang-ups about their learning styles, too. "Technology offers [IEP students] something that isn't in a book — something that they can tinker with that no one has ever told them they aren't good at," says Renee Dawson, a Verizon Innovative Learning Schools coach at Long Middle School in Atlanta, Georgia.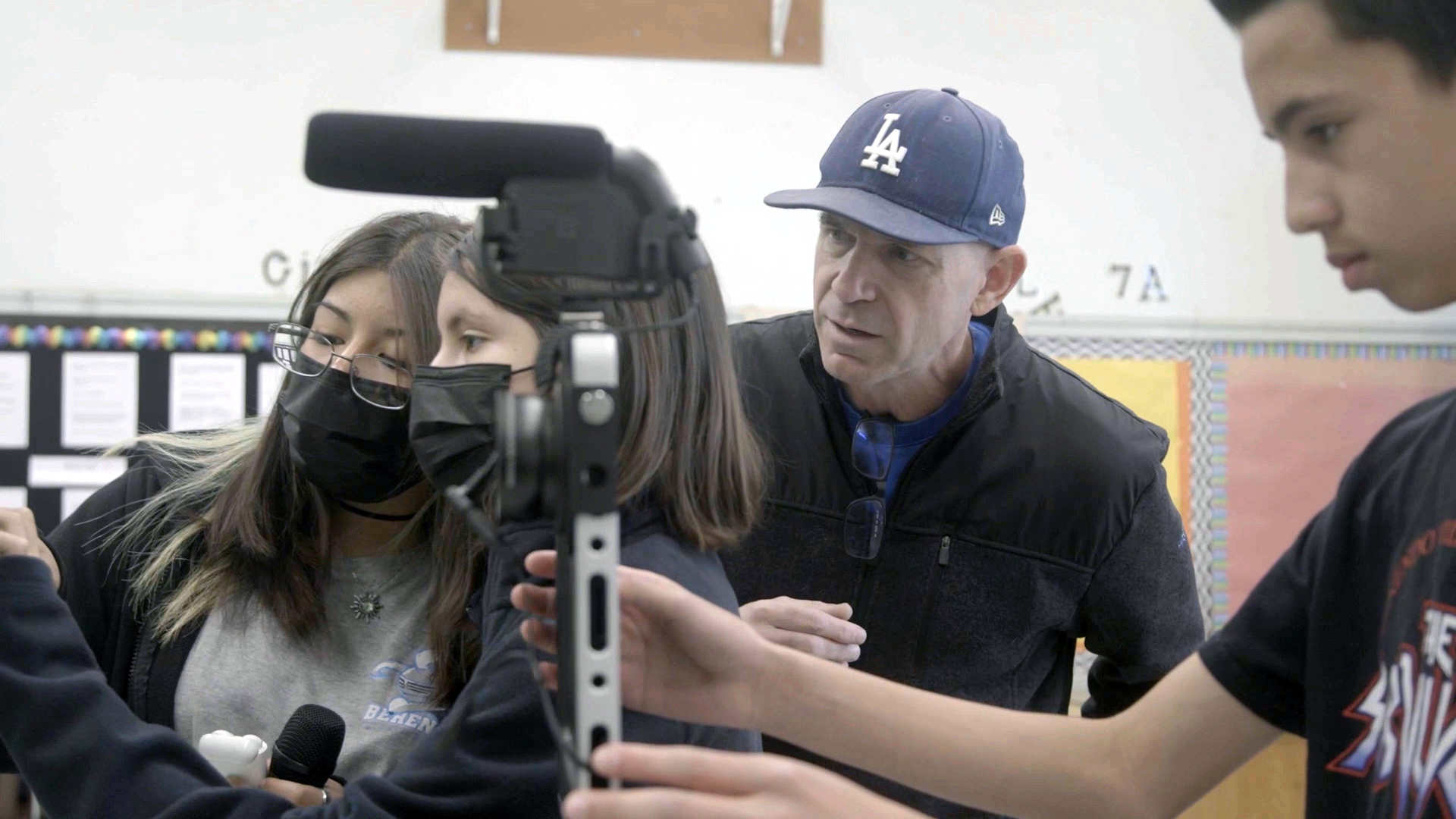 Eric Winzenreid, resource specialist and media teacher, says adding technology to the curriculum was a "great way to reach students" at Berendo Middle School.
Adding technology to the special education curriculum was a game-changer at Berendo Middle School, a Verizon Innovative Learning School in Los Angeles, CA. "[The students] started really caring and becoming involved, and so I thought, 'Wow, this might be a great way to reach certain students — not just students with learning disabilities — but all students,'" says Eric Winzenried. Winzenried now regularly uses technology with his special education students as well as the media club.
Verizon Innovative Learning HQ, a free, open-access portal of next-gen learning tools, lessons and professional development resources for educators, provides simple ways to incorporate technology into any curriculum and encourage differentiated learning. This initiative is key to Verizon's commitment to helping to close the digital divide and reach 10 million students by 2030. The portal offers lessons to support tailored instruction, including the following.
In this free online lesson plan on digital storytelling, students meet Filos and discover her planet, Vilta, by reading her branching narrative story. Students design their own planet and create an interactive, narrative story by combining computer and writing skills. Students work creatively, independently and at their own pace to write a short story based on their individual interests.
With a smartphone or tablet, students view and manipulate shapes through the magic of augmented reality. Middle and high school students can virtually rotate objects, slice them at different angles, and walk around them to understand different perspectives. Real world objects help bring the lessons to life and get students thinking about the world around them. With the McGraw Hill AR app, abstract math concepts become more concrete, and students can repeat exercises as needed to grasp the lesson objective. Standards-aligned lessons for each activity minimize prep time and guide implementation.
Students learn how the invention of the telegraph influenced the development of modern-day communication, such as texting. Students design and build a Morse code generator that can be as simple or as complex as they desire; the lesson includes a discussion of how technology and access have transformed society and our day-to-day lives. "You Have a Telegram!" leverages the Verizon 5G Labs Virtual Museum and the Smithsonian Institution's Open Access collections, allowing students to engage with and leverage 3D models and XR for virtual learning.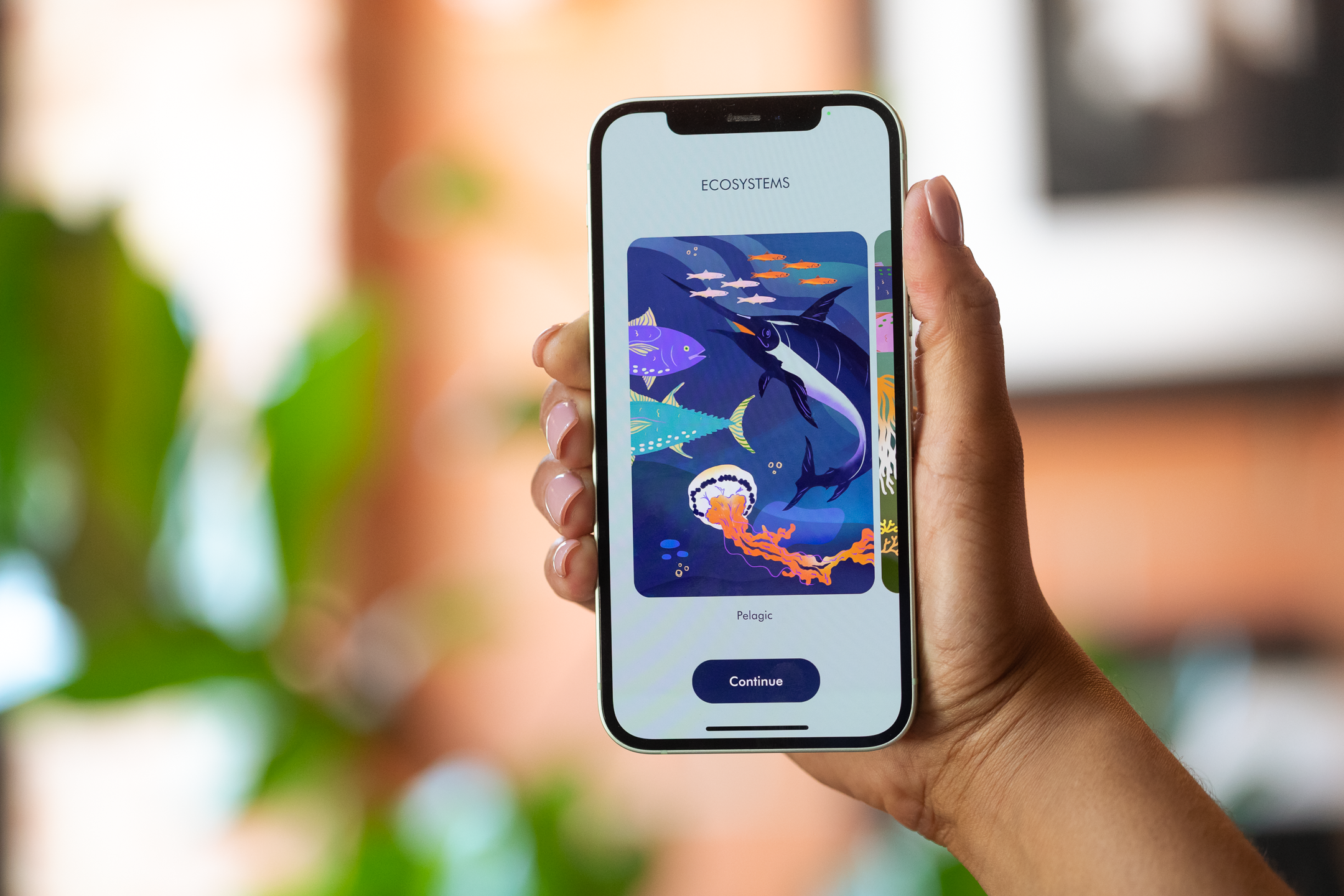 The Aurelia app allows students to explore various underwater environments through the magic of augmented reality, including pelagic, freshwater and coral reef.
Students learn about biological adaptations, with the help of augmented reality, by creating bio-diverse fish as they swim through the classroom. Students are provided the opportunity to compare the evolutionary changes of various fish species and water-dwelling organisms. This AR app is ideal for visual learners and encourages hands-on learning while allowing students to pursue their own areas or amphibians of interest.
Educators interested in creating inclusive and accessible educational experiences for diverse learners can also access professional development micro-credentials through the Verizon portal, including "Design Better Learning Experiences with Learner Variability" and "Creating Digitally Inclusive and Accessible Learning Experiences."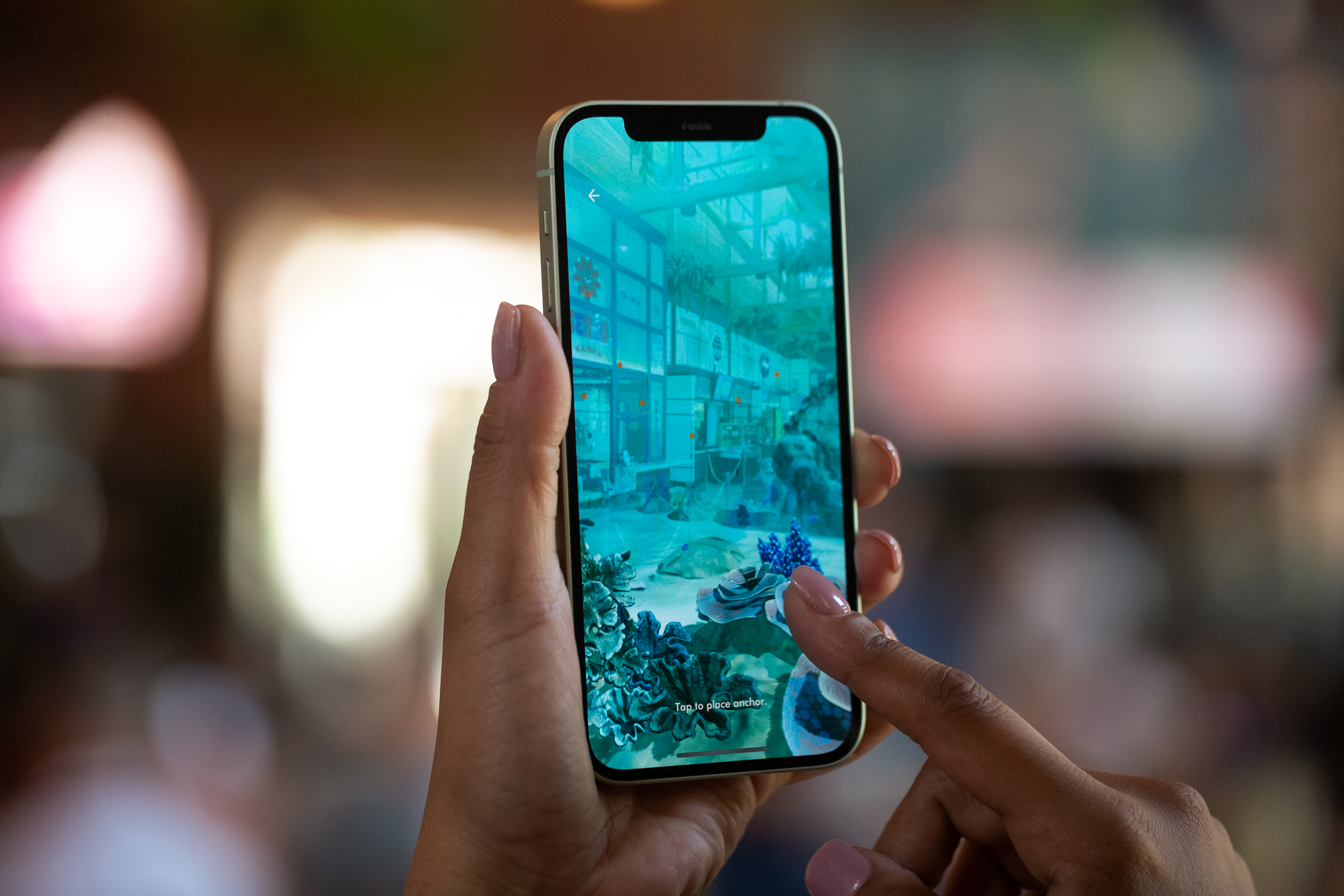 Aurelia is an augmented reality app that teaches students about biology, chemistry and the environment by transforming their physical environment into an underwater education center.
"Technology offers [IEP students] something that isn't in a book — something that they can tinker with that no one has ever told them they aren't good at."
Renee Dawson, Verizon Innovative Learning Schools coach at Long Middle School in Atlanta, Georgia