5 teaching apps every educator needs now
Innovative augmented reality and virtual reality apps that are a perfect addition to any classroom curriculum
Full Transparency
Our editorial transparency tool uses blockchain technology to permanently log all changes made to official releases after publication. However, this post is not an official release and therefore not tracked. Visit our learn more for more information.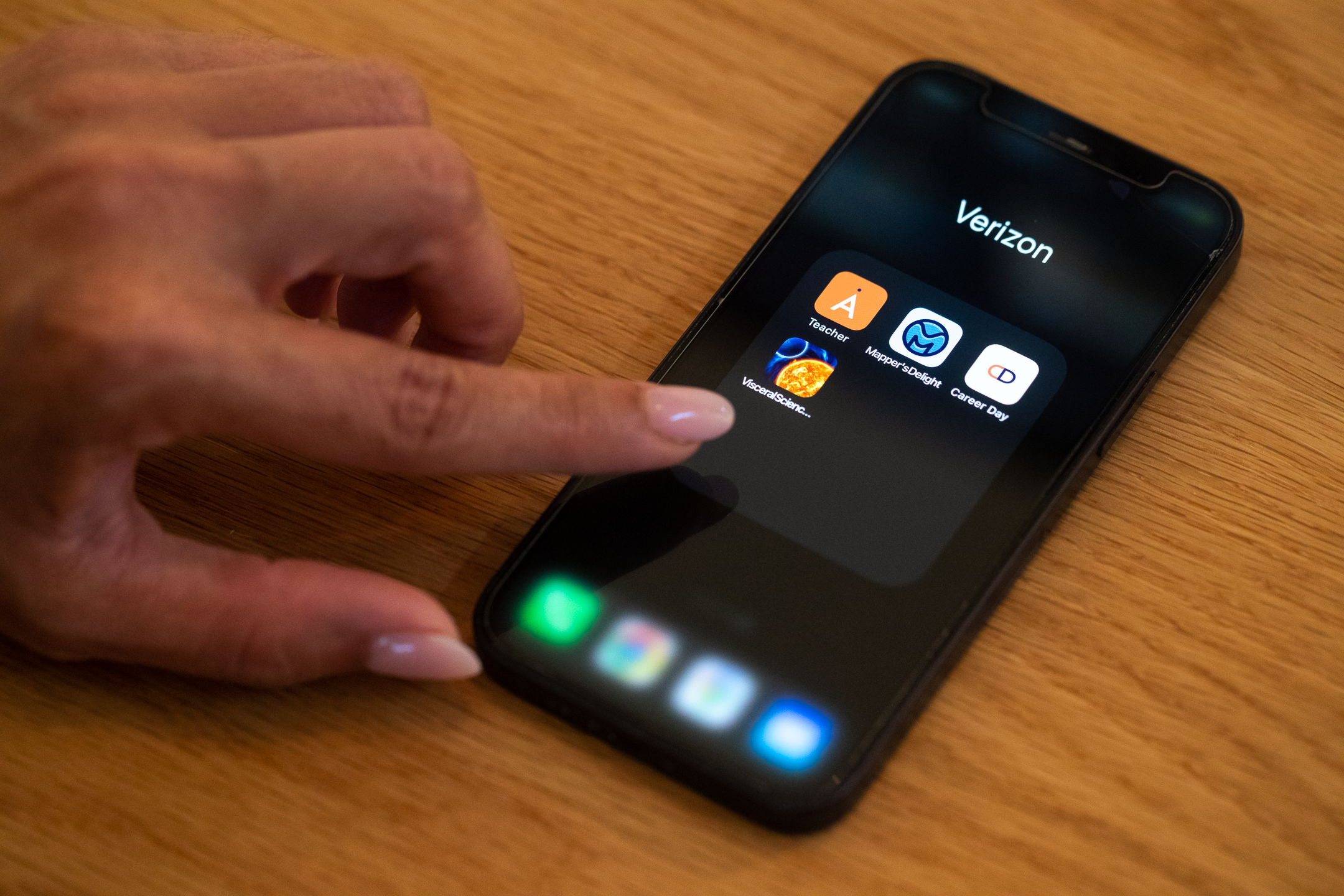 Are you a teacher looking for educational apps to help your students learn in innovative ways? Are you eager to incorporate more technology into the classroom but not sure where to start?
Interactive, augmented reality (AR) and virtual reality (VR) apps could be the answer as they help teach STEM concepts using engaging methods. These five educational apps are the perfect resource to remind middle and high school students that learning is — believe it or not — fun.
You can find all of these resources on Verizon Innovative Learning HQ, a free, open-access portal of learning tools, lessons and resources for educators that is part of Verizon's goal to reach 10 million students by 2030.
1. Verizon Innovative Learning Lab is an AR experience rooted in STEM principles. Students learn about 3D printing, artificial intelligence and block coding. "I really love how it doesn't matter what background students come from or what they thought of themselves before coming into this technology lab," says Beatriz Llano-Scherker, a Verizon Innovative Learning Schools coach at Hammocks Middle School. "They all are coding and using the robots. So it's not the exception; they are the rule in that class."
Watch them at work in this video. https://www.verizon.com/about/news/veteran-teachers-say-tech-changes-game
2. Mapper's Delight is a multiplayer AR experience that explores the geography of language. Middle and high school students can travel the world using the Rap Almanac, a database containing lyrics from nearly one million songs.
Mapper's Delight helped aspiring rapper Fabian Tercero, a student at SLAM Miami, a Verizon Innovative Learning School, discover hip-hop's expansive vocabulary while simultaneously teaching him history and geography. "I've learned new vocabulary; I've seen different genres of music," Tercero says. "I've seen music from old times and music from now, and I could see a big difference."
Watch Tercero share what he loves about the app. https://www.verizon.com/about/news/slam-miami-student-innovative-lab-create-magic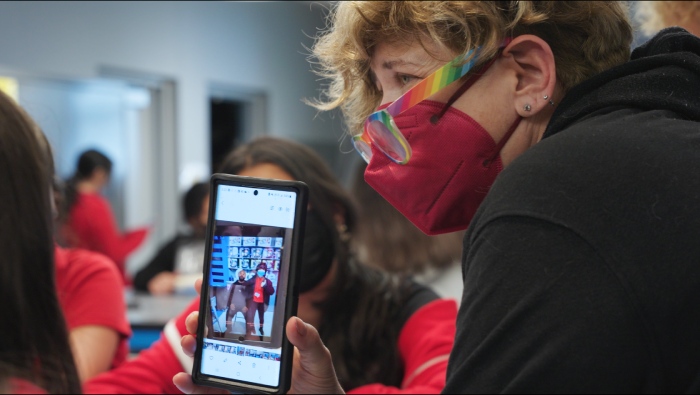 Lab mentor Lois Seaman shows Hammocks Middle School students the Career Day app, which can be downloaded for free on Verizon Innovative Learning HQ.
3. Career Day is an AR app that brings accomplished professionals into the classroom through interactive holograms. Students can interview with digital avatars of professionals from well-known companies such as Verizon, Pixar and more. "Career Day is just so amazing," says Lois Seaman, Verizon Innovative Learning Schools Lab mentor at Hammocks Middle School in Miami, Florida. "The students pull up one of four high-interest career people — for example, a designer from Nike — and that person appears holographically in the classroom and they interview that person."
Seaman regularly uses apps — like Career Day and Verizon Innovative Learning Lab — and lessons from Verizon Innovative Learning HQ in the lab. Watch as students control robots, using an app, to bowl in a lesson on robotics.
https://www.verizon.com/about/news/bowling-robots-using-tech-foster-positive-learning-environment
4. Aurelia, an AR app that transforms a classroom into an aquatic ecosystem, allows students to create their own fish to add to the underwater environment. Imagine viewing sea life in AR as you read Moby Dick or taking students on a "walk" through a coral reef as you study the impacts of climate change.
"The kids feel like they are in the environment," says Renee Dawson, a Verizon Innovative Learning Schools coach at Long Middle School in Atlanta, Georgia. "Some of our kids have never left Atlanta, so being able to experience a coral reef is huge."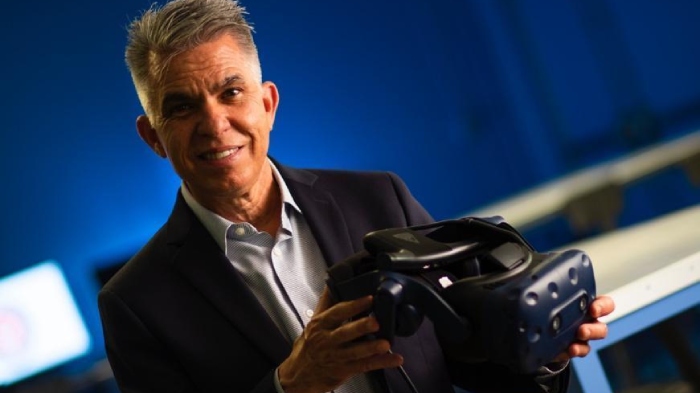 Jose Gonzalez, Verizon Innovative Learning Schools coach at Davis Middle School in Compton, California, uses the Visceral Science app on Verizon Innovative Learning HQ to send his students into outer space.
5. Visceral Science, a virtual reality experience that immerses students in astronomy and physics, encourages students to work in teams to explore space.
"This is experiencing science, not just reading about it, but actually living through it," says Jose Gonzalez, a coach for Verizon Innovative Learning Schools at Davis Middle School in Compton, California. "They can see gasses and gravity interacting in nebulas to trigger a star formation. They can see how a star ignites. They can grab a planet and cast it off in selected orbits and see how the mass of the star affects the orbits of those planets. Talk about engagement!"
See for yourself what Jose Gonzalez and his students have to say about the Visceral Science app in this video. https://www.verizon.com/about/news/educators-engage-students-immersive-learning-tools
"This is experiencing science, not just reading about it, but actually living through it,"