The University of Home: 32 E-learning Sites for Higher & Adult Education
The University of Home: 32 E-learning Sites for Higher & Adult Education
This sponsored article was written by T.J. McCue, a Seattle-based technology writer and consultant. His work appears in publications including Forbes.com, Small Business Trends, American Express OPEN Forum, and the Harvard Business Review. You can follow
Last week we looked at e-learning resources for kids. This week we explore how top universities have increasingly moved into online education, the startups facilitating the trend, and resources for adult education and career advancement.
The idea of getting a degree remotely was nearly unthinkable a few years ago, but with broadband access in 70% of today's homes it is easier than ever. A recent study found the number of college students taking at least one online course nearly doubled from 23 percent to 45 in the past five years.
Some students are taking courses online from their university or college; others are supplementing or preparing for courses using non-traditional options like Lynda.com (listed below). You can improve your grades with some of these tools, or increase your overall marketability by taking design or programming classes, for example.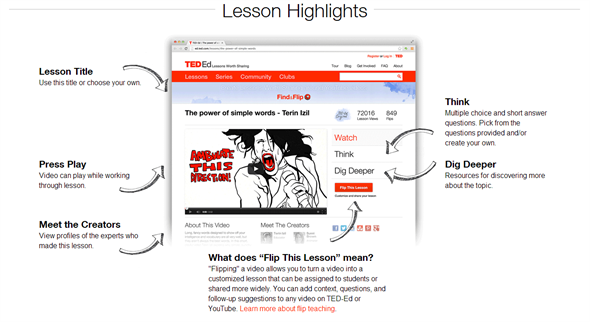 [The functions of a TED-Ed lesson, explained]
There are a large number of universities and organizations tapping into the open courseware movement. Some offer just their own courses; others are joining collaborative efforts to showcase courses from a wide variety of schools and programs. Here are just a few well-known universities:
Online learning, full courses and supplemental courses, through non-traditional educational sites: 
Whether you are enrolled full time at a university or thinking of upgrading your skills, all of these online courses can be completed at home. You don't need high speed access, but it certainly helps when you are streaming lengthy videos or downloading course materials. The world of education is changing – join the growing percentage of lifelong learners.